A ticket template defines how the ticket looks. For example, a ticket may have a title, a barcode, some descriptive text, expiration dates, ticket value, etc. The template defines where these values are placed on the ticket. Since we integrate with Boca printers, the templates are created using the Boca Friendly Ghostwriter language (FGL). We can give you some templates to use as you get started.
1. To create a ticket template, select the Ticket Templates tab in the Ticketing module. Then select Add Ticket Template.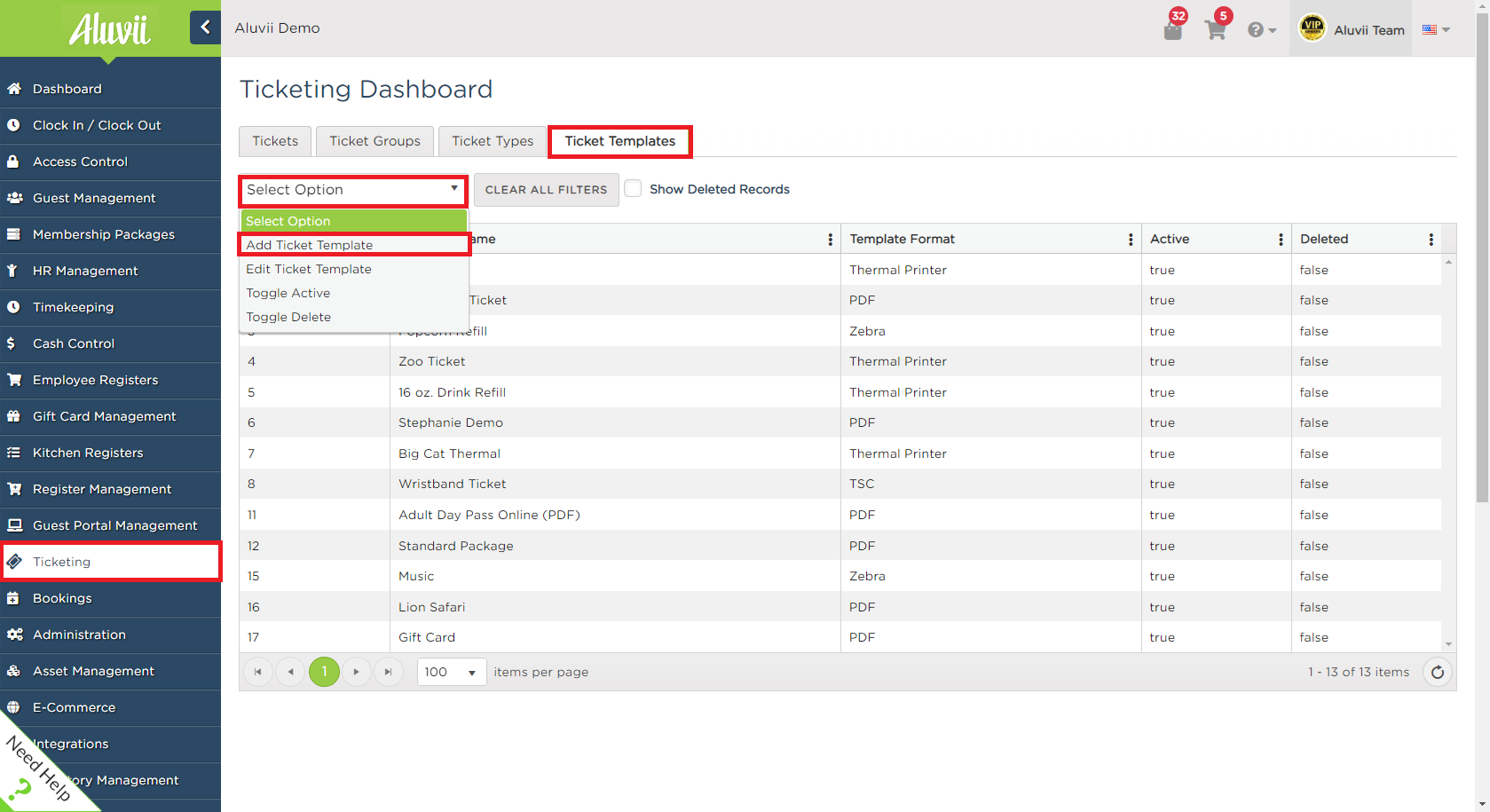 2. Type the name of the ticket template. Select PDF (for eCommerce tickets), BOCA (tickets), Thermal Printer (on receipts), or TSC (wristbands) and click Next.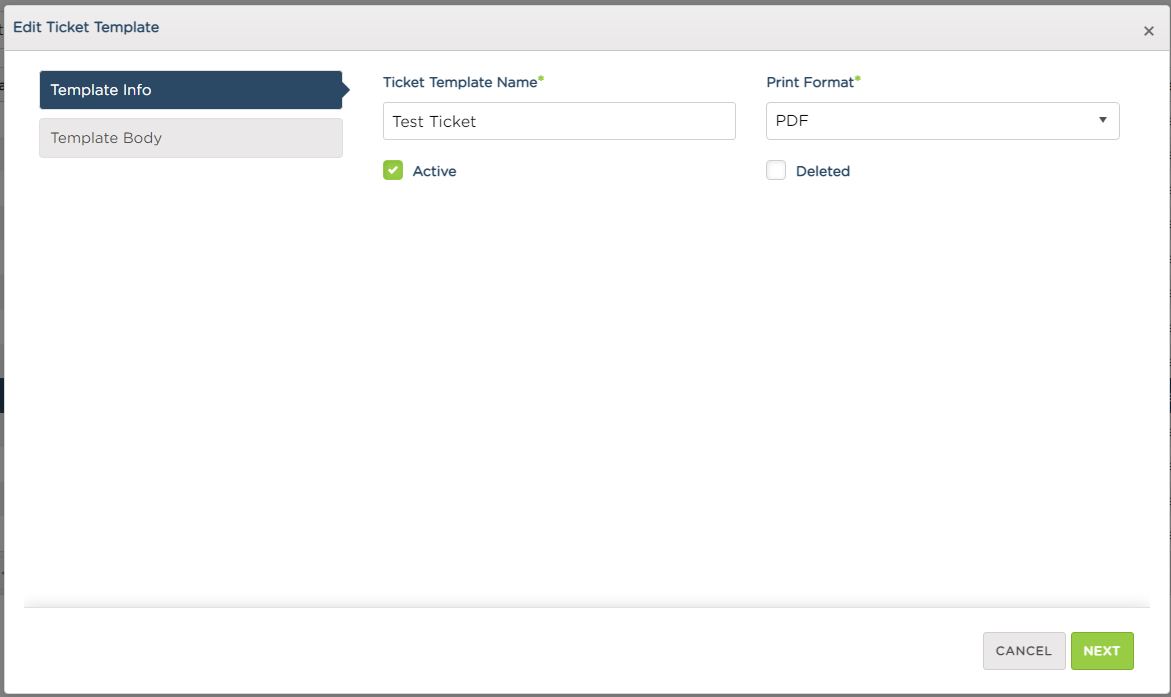 3. To build a template, you can insert placeholder values that will allow for variable data from the system to be placed on the ticket when printed.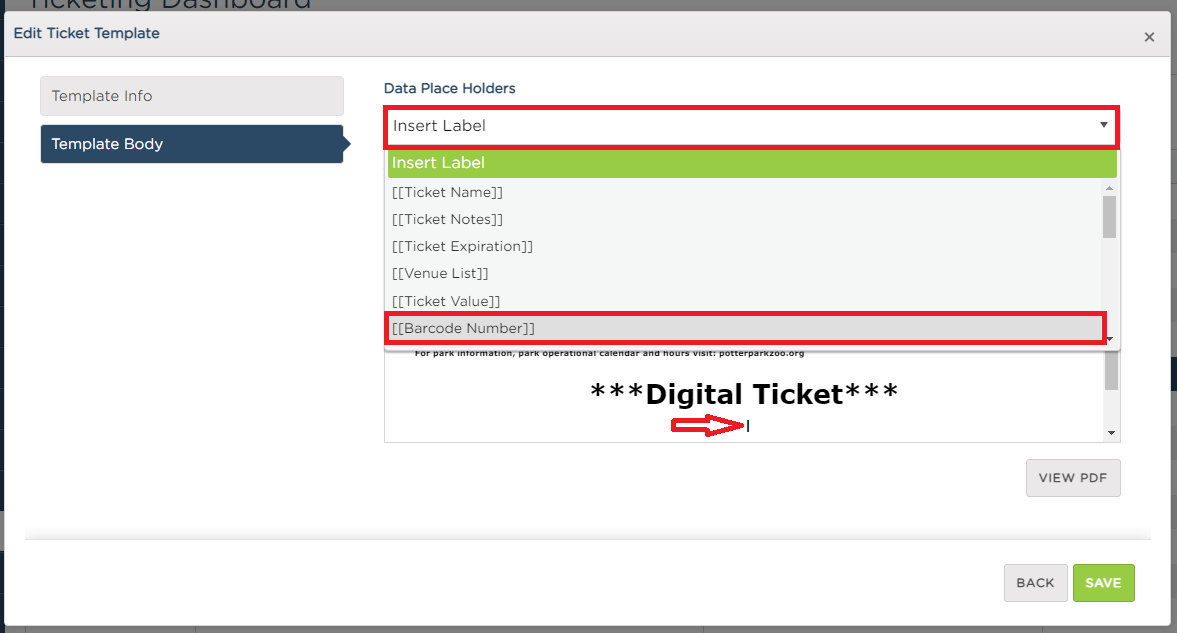 Once you added the placeholder, it should show on the selected section in your template.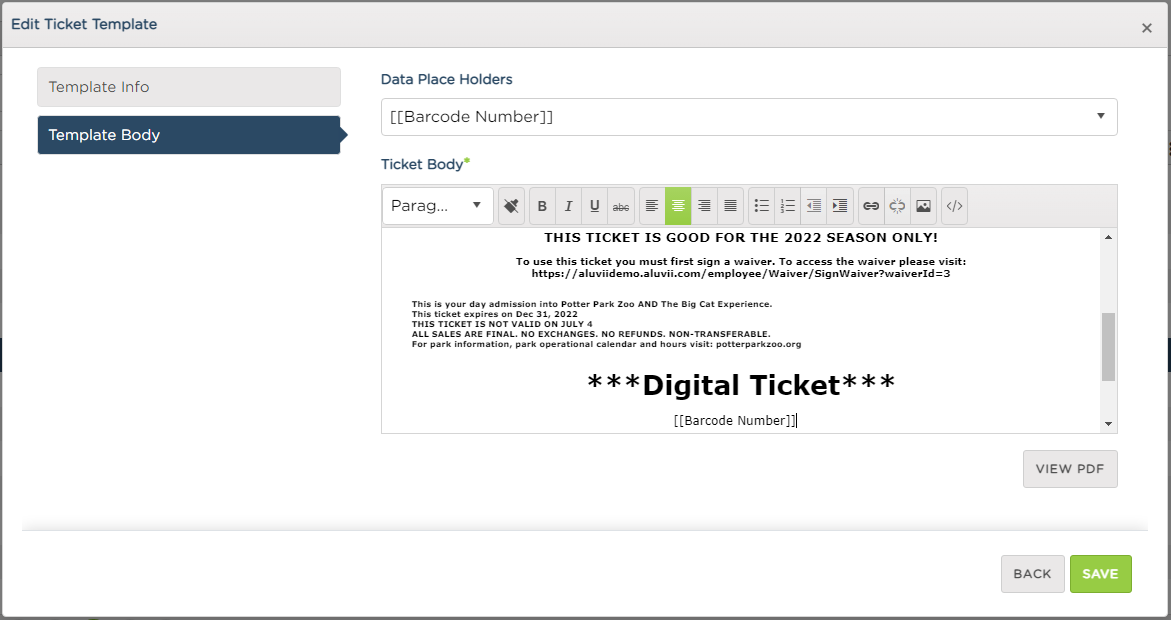 For ticket printer-specific templates, click Test Print to check what your template looks like. Otherwise, you can click on View PDF to check what your digital ticket looks like. After printing the ticket, you can scan it and upload a picture of it so you can remember what this ticket template looks like. Click on Save to finalize the process.