The button color, logo, and a few other options are configurable on the Member Portal.
1. To change the button color or the logo, select the Guest Portal Management module. Then select Branding on the Configure tab. Change the primary color and/or upload an image and click Save Changes.

The example below shows where the logo is displayed and the button color.

2. The other configurable options are found under Configure on the Configure sub-tab. You do not need to click Save because changes are saved in this section automatically.
Show Add-ons - Some companies do not offer add-ons with their membership passes. If they don't, they can uncheck Show Add-Ons and add-ons will be removed from the menu in the member portal.
Disable "Create Account" Button - When guest try to login to the guest portal, they can click on Do not have an account? click here to set up an account. If you don't want to give guests the option to create their own accounts, you can check Disable "Create Account" Button.
Allow Simple Password - This allows guests to set up a password with 8 characters with at least 1 number. When this box is unchecked, a capital letter and special character are also required.
Restrict Guest Image Change to Every XX day(s) - This restricts how often guests can change their own images from the guest portal.
Prevent Guest Record Editing - This prevents the guest from editing their account or guest information.
Text - This text will display in the popup window on the login screen when guests select Do not have an account? Click here.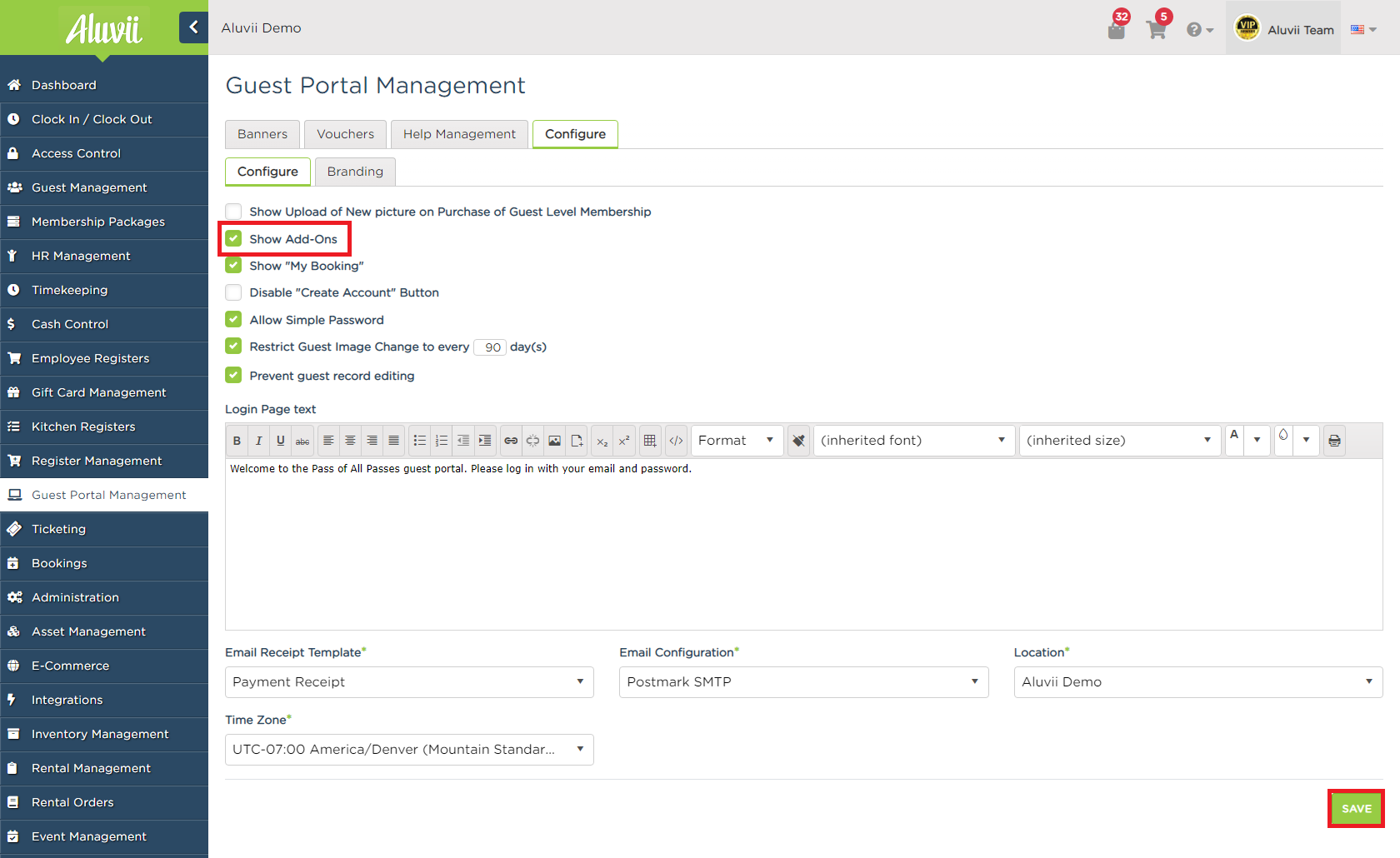 This is where the Add-Ons show in the menu in the Member Portal.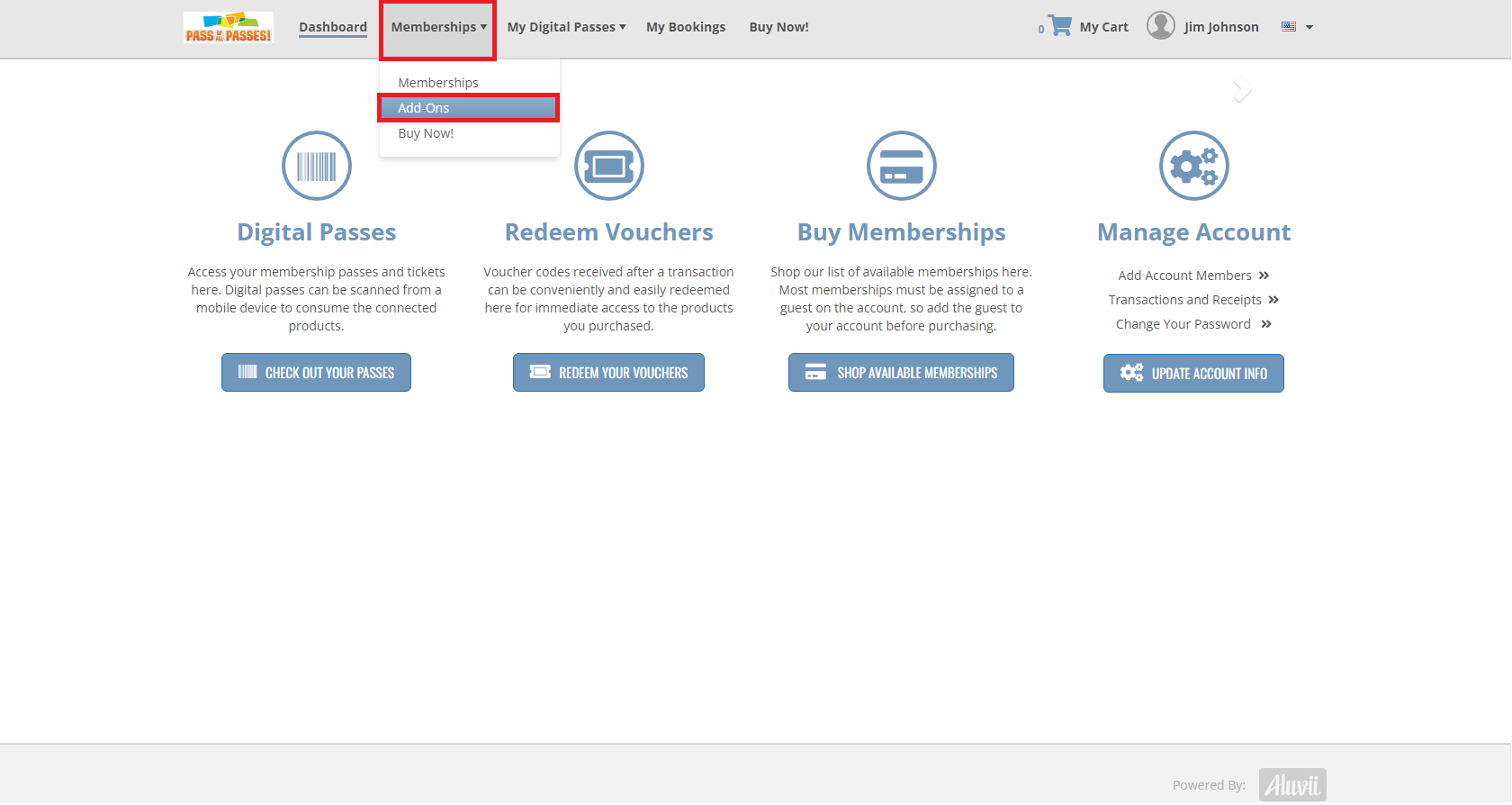 The image below is the login screen for the Member Portal.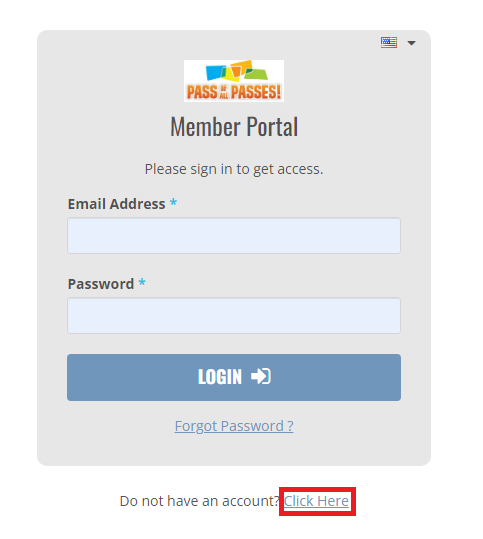 After clicking on Click Here, the pop-up shown below will display. The Create Account button will be displayed if it has not been disabled.