Products on the ecommerce portal can be associated with a ticket. When a ticket is purchased, the customer will receive a PDF ticket in his or her email at the address entered at checkout. The steps for purchasing a ticket are outlined below:
1. Select the product/ticket for purchase, adjust the desired quantity, and click Add To Cart. You will see the cart is updated.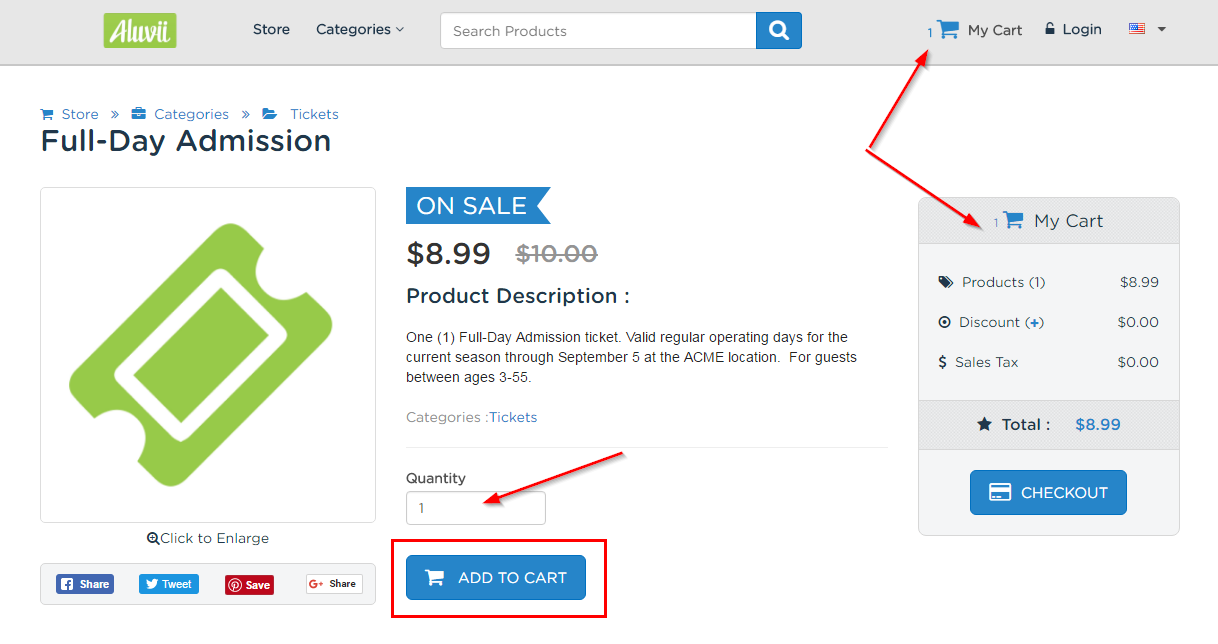 2. Once you are ready to checkout, click the My Cart icon in the header or click Checkout from the mini cart in the sidebar.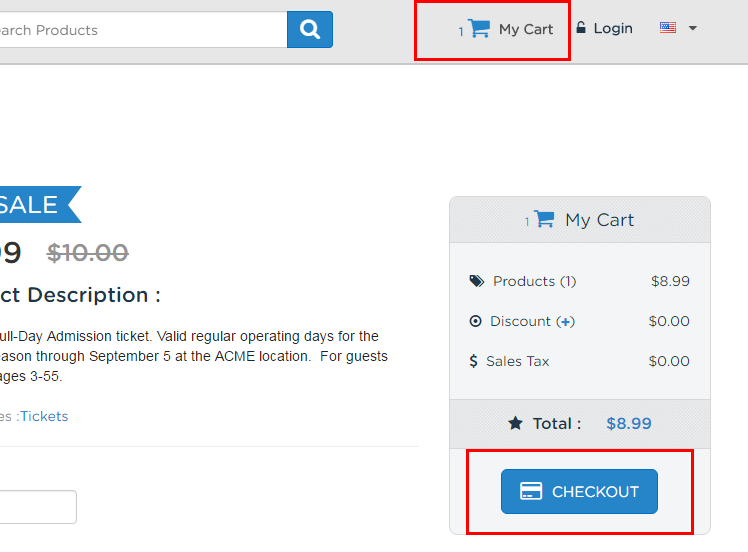 3. Review the cart, adjust any quantities or remove items, enter any discount codes, and click Checkout.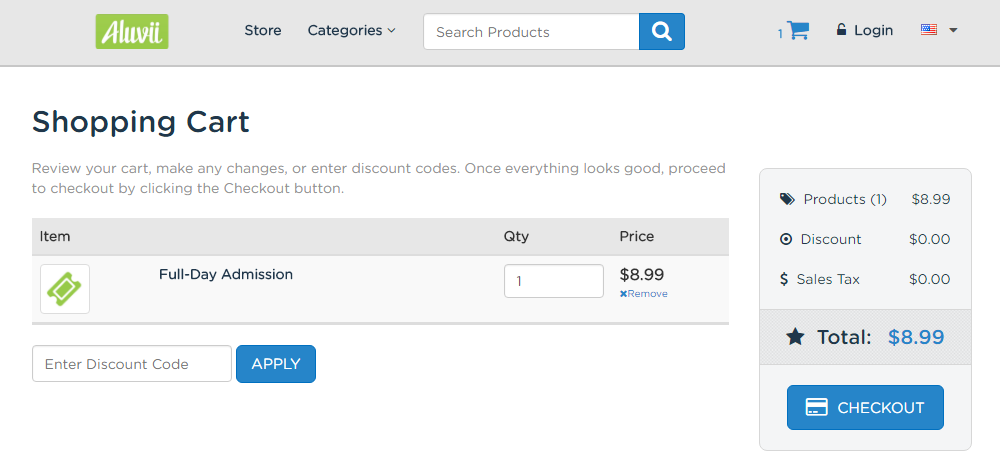 4. Login to your account or continue as guest. Enter in required information, and proceed to payment. Enter credit card payment information, and you'll be shown a confirmation page when complete. At this point, if tickets were purchased, the tickets will be downloaded to the browser AND sent to the email address entered in PDF format. The customer can print these out for use.