The Units Per Issue is the number of units that will be reduced from inventory when a product is sold. For example, if you sell a bottled water, the units reduced from inventory should be one. Therefore, the units per issue should be set at one. If you sell a product called "Case of Soda" that has 12 cans inside, the number of units leaving inventory would be 12. Therefore, the units per issue for this product would be 12. 
To learn how to set the units per issue on a product, follow these steps:
1. Go to Register Management on the sidebar menu and click on the Products tab along the top. Then click on the Products subtab.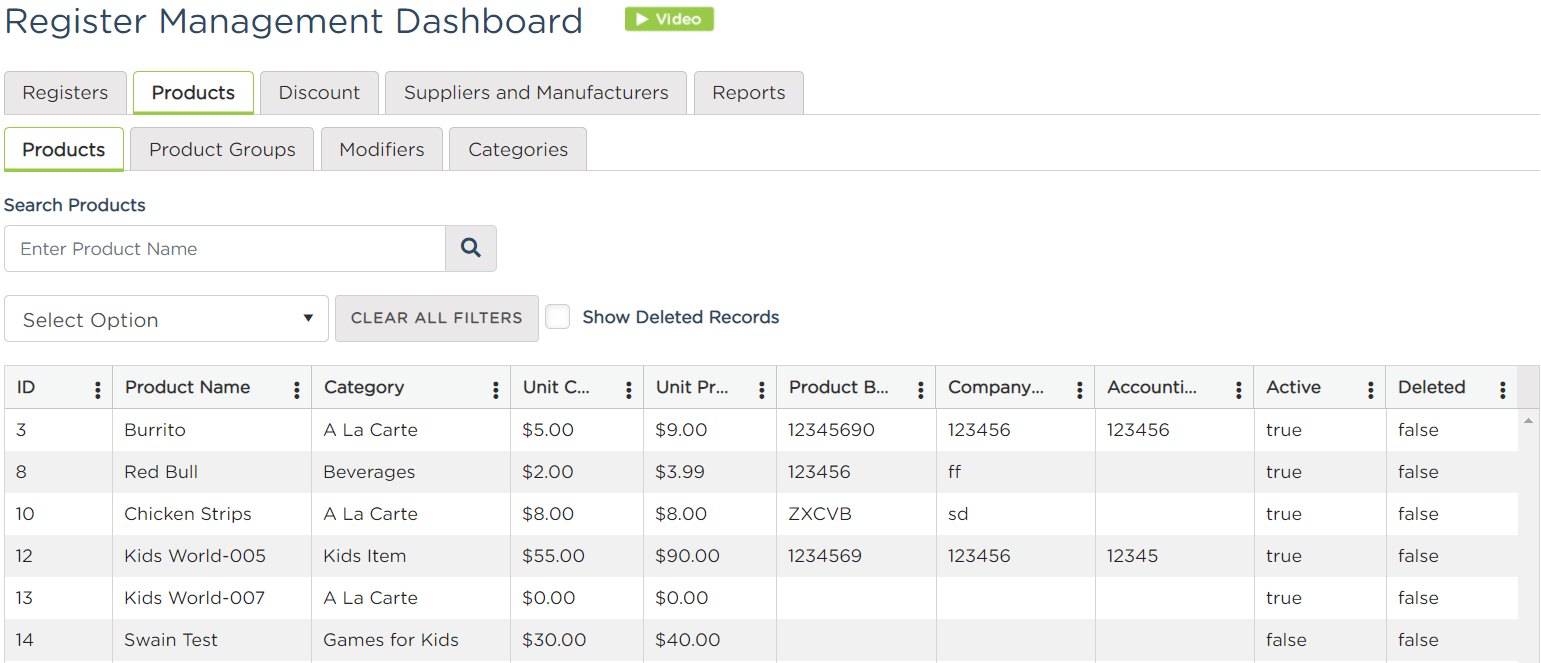 2. Open the Edit Product window. There you'll find a field called Units Per Issue. Enter the appropriate value for this field. When finished, click Save.
3. This product will now be reduced from inventory by the correct quantity when sold at a register.