A "Reorder Point" is the inventory quantity on hand at which a reorder of that product is needed. For example, if you have a product called water bottle and you sell five units per day, and the lead time on ordering and receiving new water bottle shipments is 5 days, you'll want to set the reorder point at somewhere around 25 units. This will ensure that you don't run out of stock.
To learn how to set up a Reorder Point, follow these steps:
1. Go to the Inventory Management activity in the sidebar menu. If you don't see it, remember that you may need to be granted permissions from HR.
2. Click on the Setup & Configure tab along the top. Then click on the sidebar option called Reorder Points.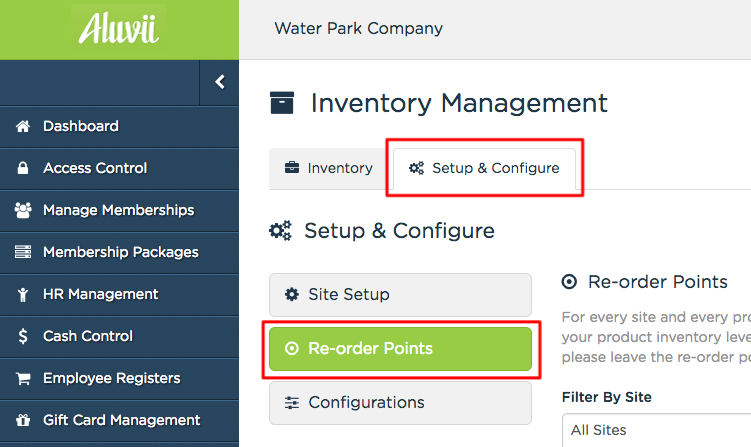 3. From that page, you can set the reorder point for each product by site by typing the number of units into the field shown in the image below. You can narrow the list down by searching a product or using the dropdown to filter by site.