CRM or Customer Relations Management is a section where you can keep important notes about guests.
1. After pulling up an account, select the CRM tab and click on Add Note.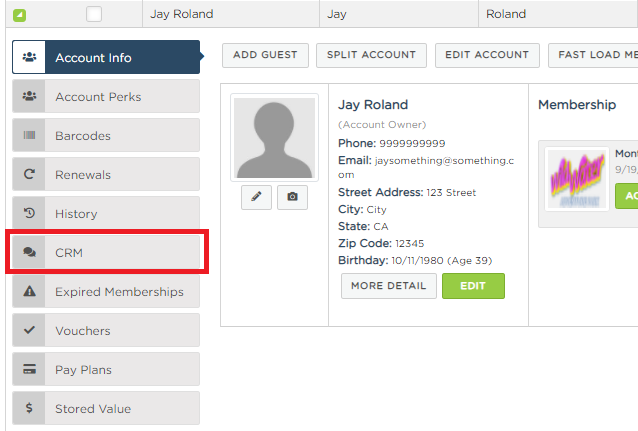 2. Select the font size from a drop down of options and type your note. Use the formatting buttons if desired and then click Add Note.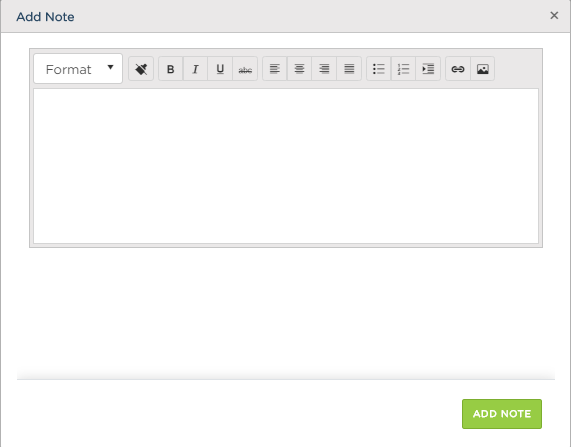 3. The employee and date are logged with the note. To view the note, click the arrow to the left of the note.