A voucher is a receipt that entitles the holder to goods or services. In this case, a voucher has been purchased for a membership package or account perks. Oftentimes, vouchers are purchased through third-party deal sites. Vouchers do not always have a cost associated with them and can be complimentary. When the guest brings in a printed voucher or shows a voucher on his/her phone, follow the simple steps below.
1. In the Guest Management activity, look up the guest account and then select Vouchers.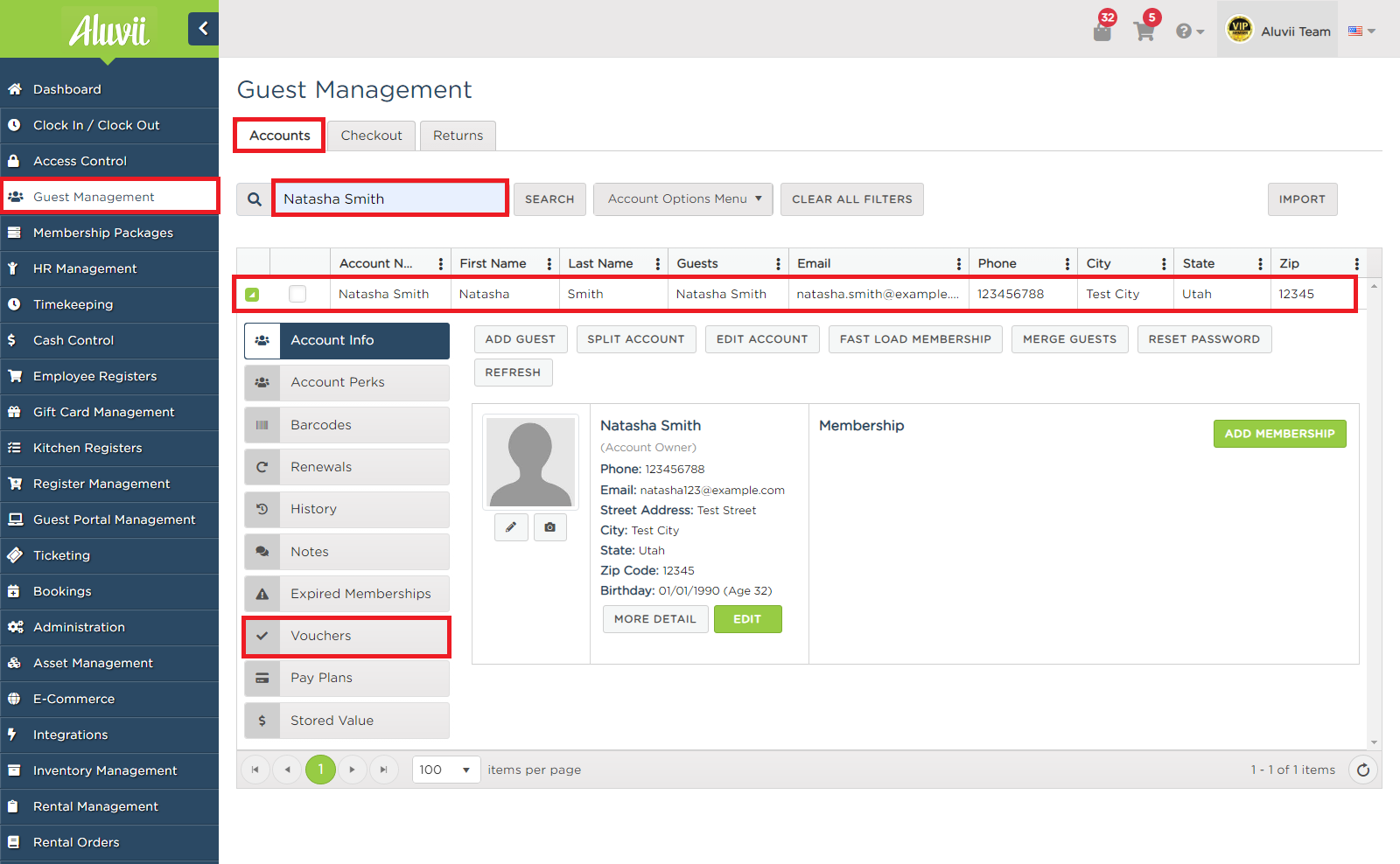 2. Type in the voucher code or click in the box and scan the barcode. Then click Redeem.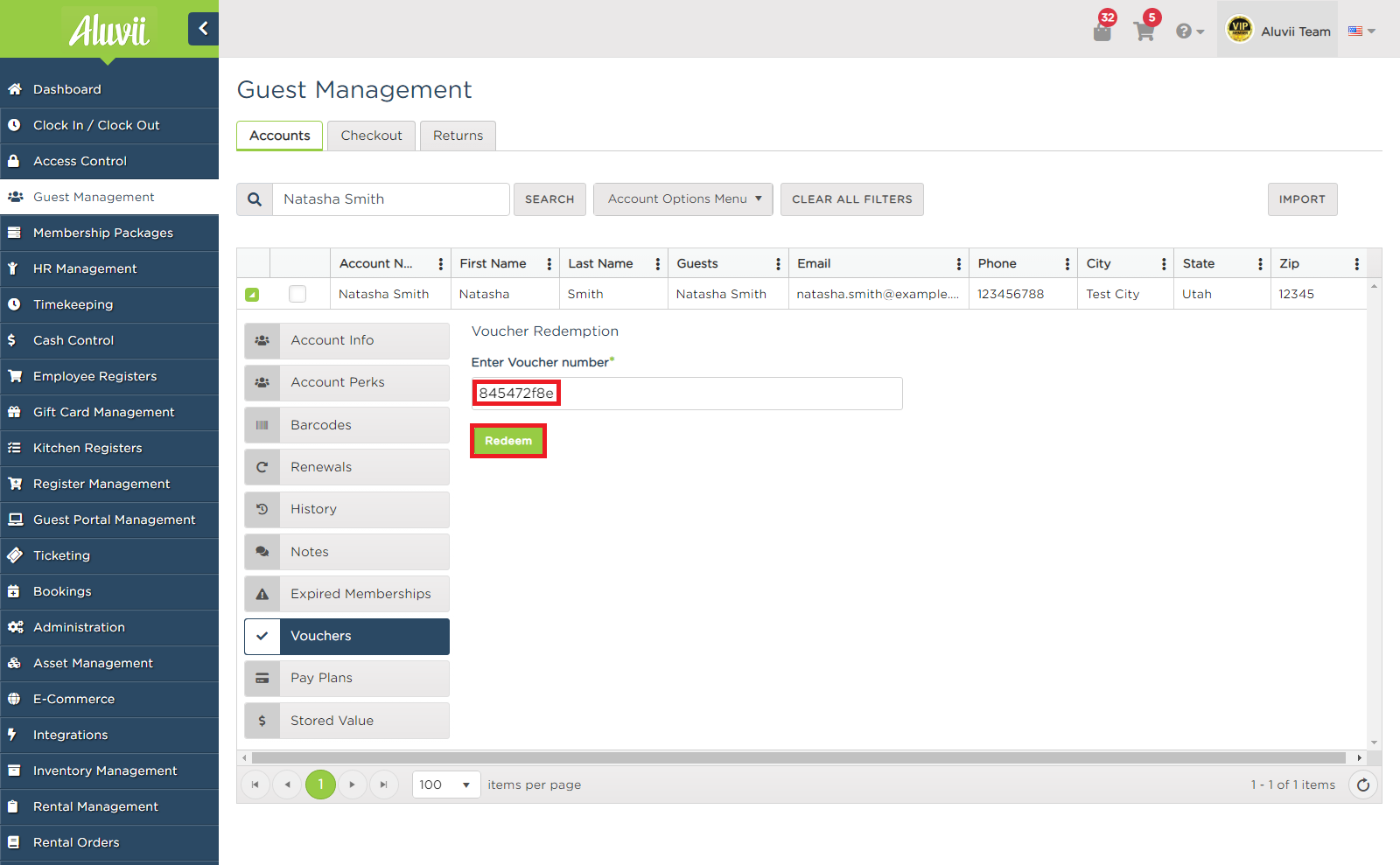 3. If the voucher is for a guest-level membership, select which guest to assign the membership to and click Assign.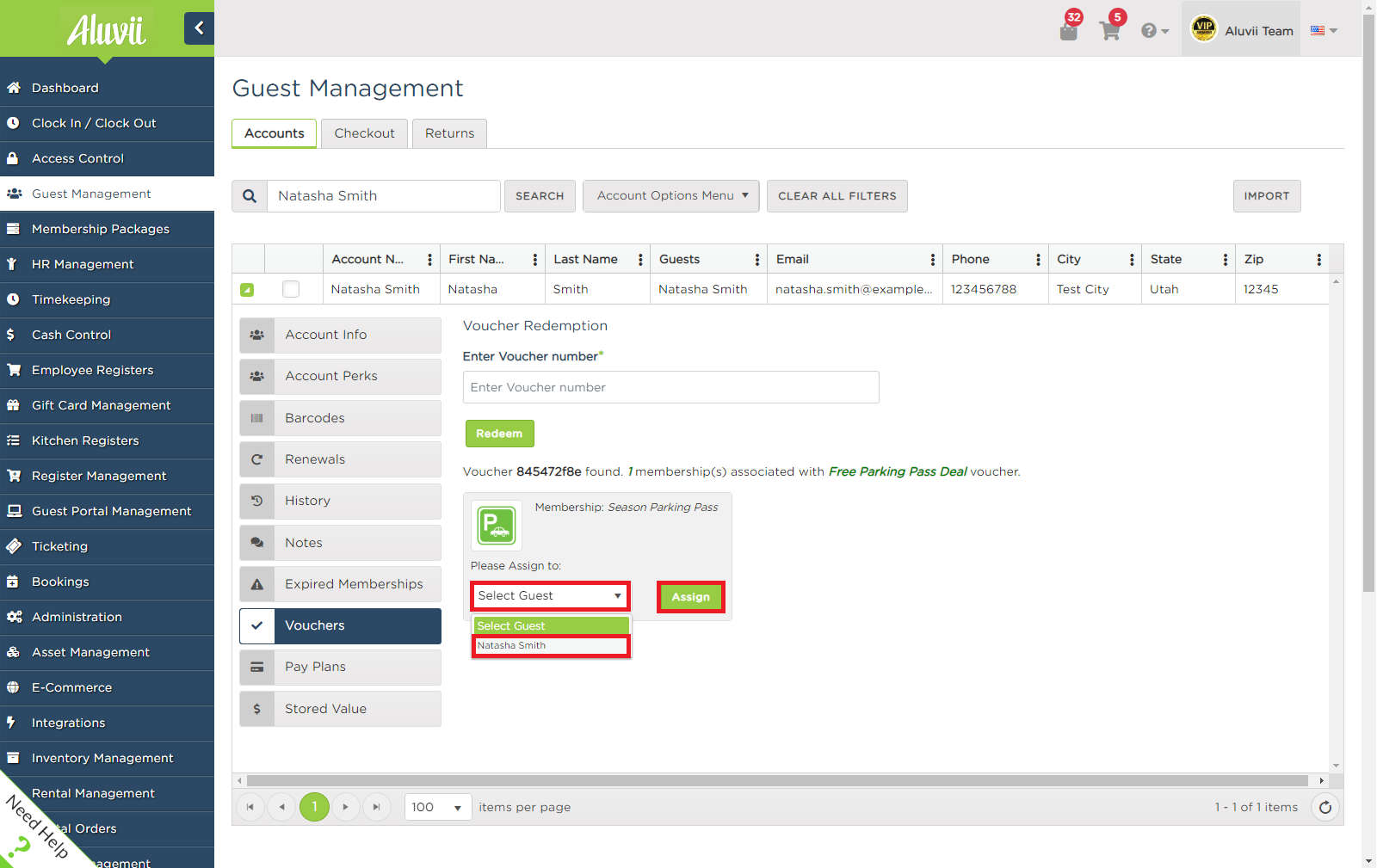 The membership will now display in the Account Info tab.