Before adding a new account, it's a good idea to look up the guest. This will ensure that there isn't already an account created for this family or group. To look up a guest, select Guest Management from the menu on the left side of the screen.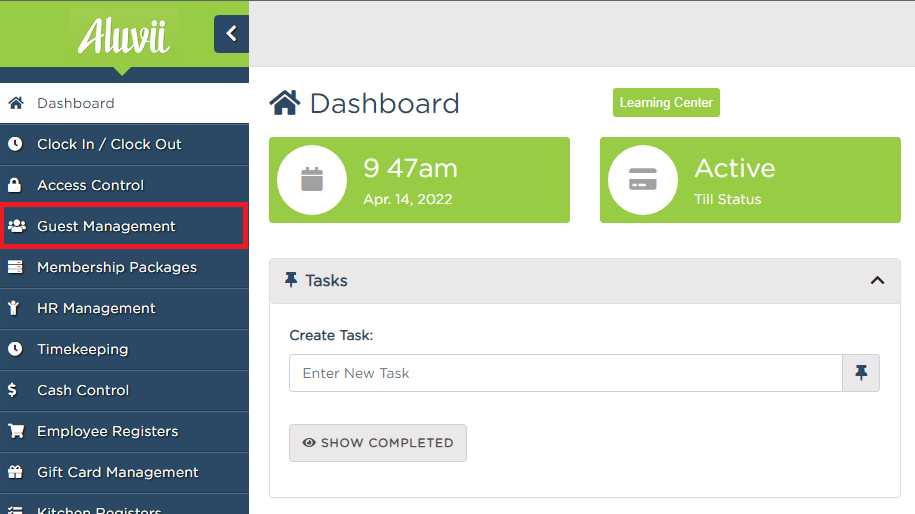 There are two ways to look up a guest: a global search bar and column filters.
Global Search Bar
The global search bar is an easy way to find guests or accounts. You can type in:
First and last name
Membership barcode (or scan in the barcode)
Phone number
Email address
You can also type in more than a name or a phone number and a name separated by a comma. The search will check for either of the criteria at the same time.

After finding the guest, click on the drop-down arrow next to their account or even the space near the arrow to open the details about the guests on their account.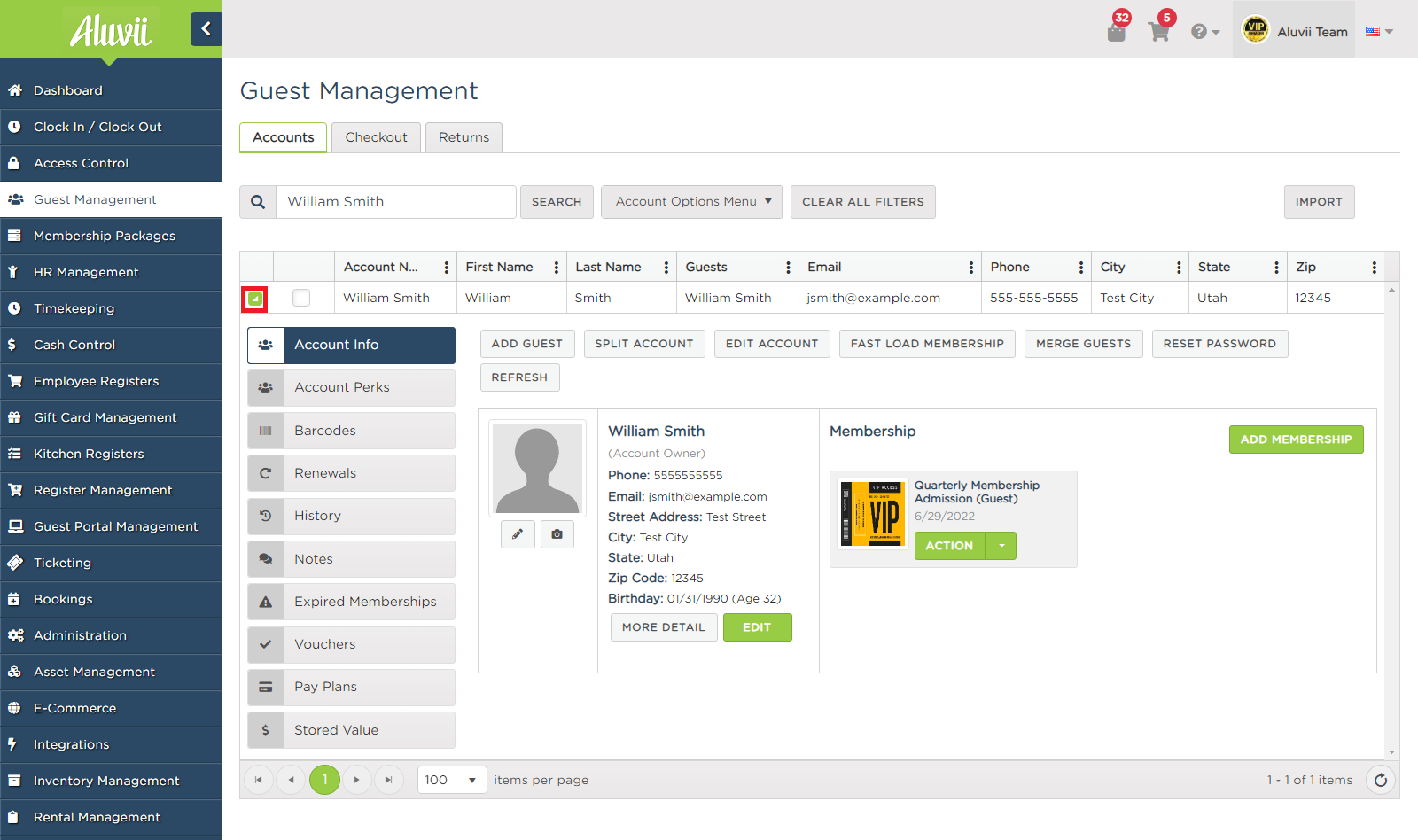 Column Filters
Another way to narrow the search is to use column filters.
Click on the triple-dot icon on the right of the column heading.
Click on the arrow next to filter, type in the filter, and select filter.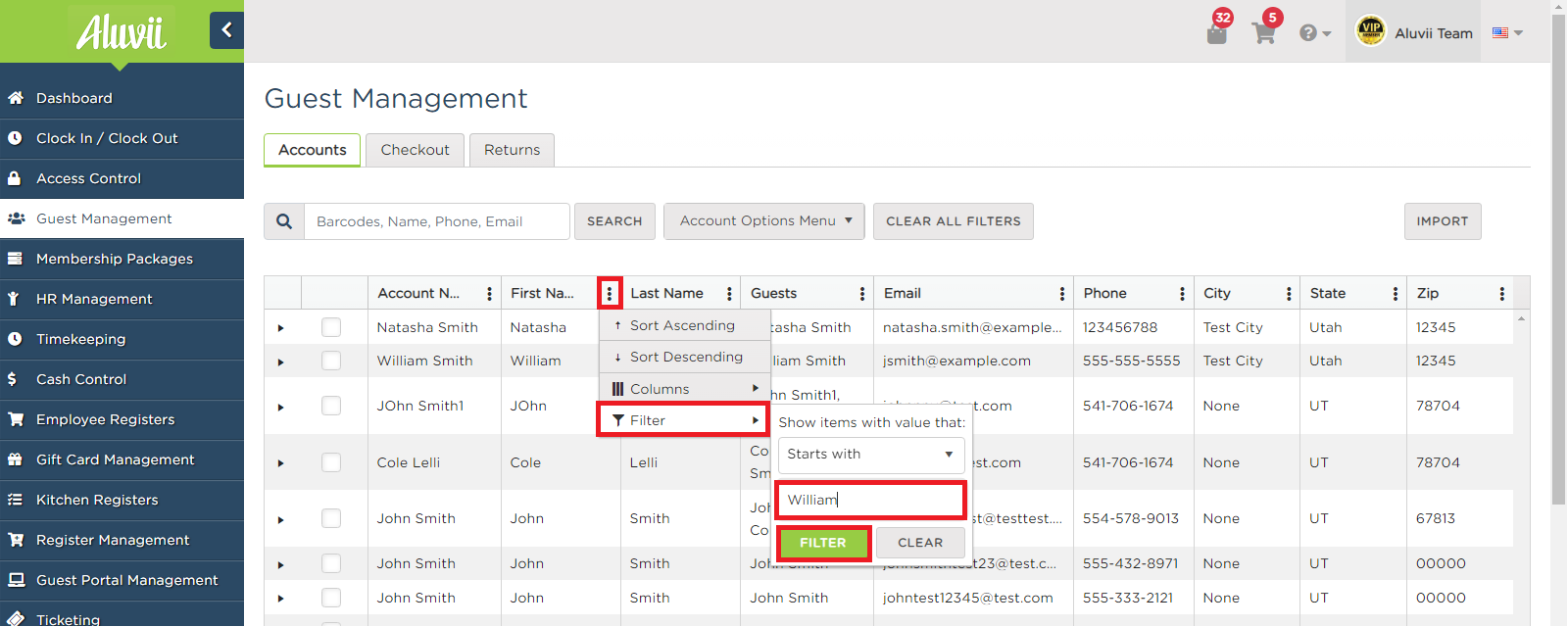 You can also select which columns you want to hide or show by checking or unchecking the box next to the column name in the columns category.