Modifiers can be added to any product.  When modifiers are added to products, the button will have an icon in the upper right hand corner. 
1. Select the product that you want by clicking on the button.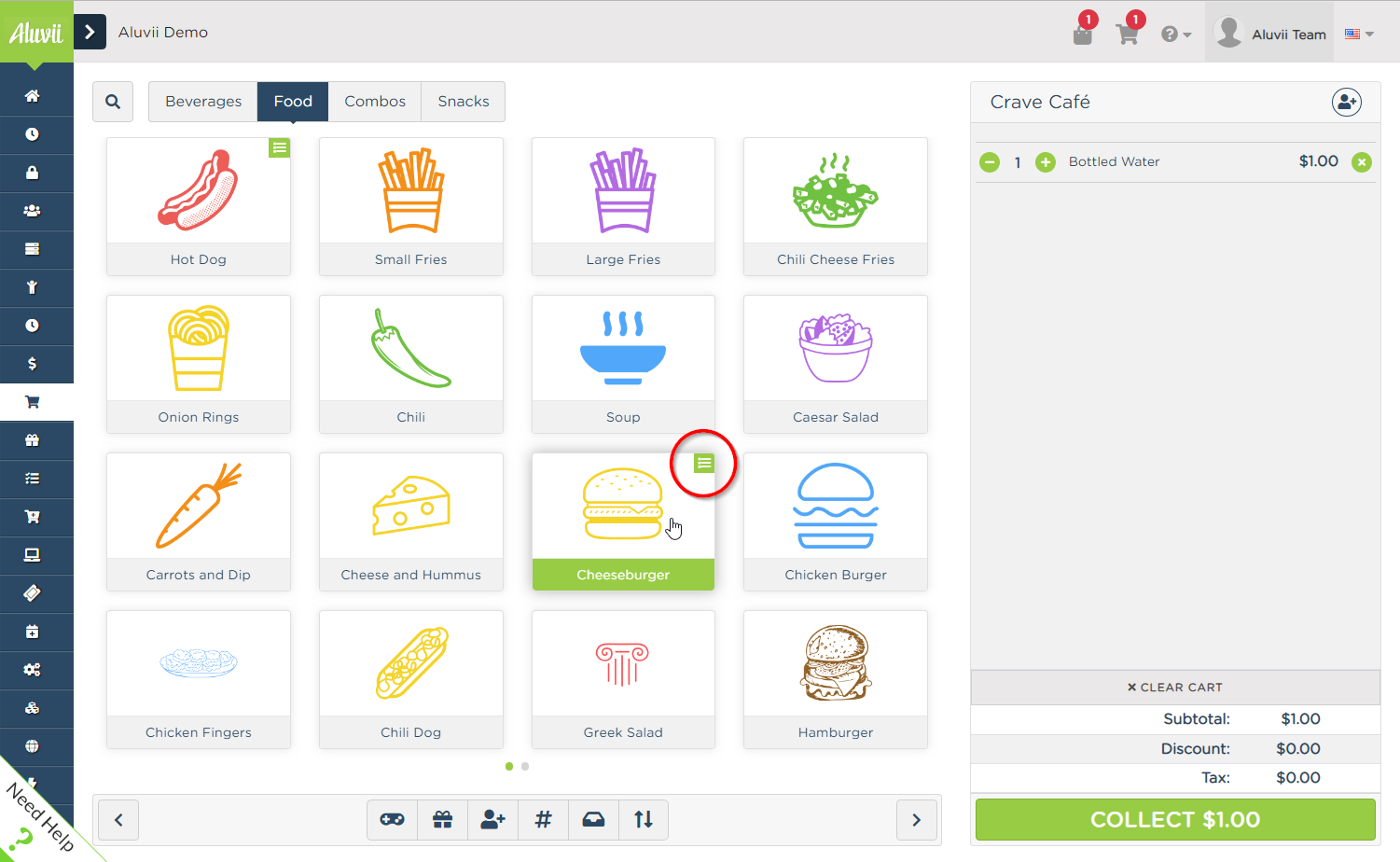 2. After selecting a product with a modifier, the product modifier box will open.  There are two types of modifiers: Single and Multi.  A single modifier allows for 1 choice to be selected from the list.  A multi modifier allows for multiple modifiers to be selected. The Ingredient Modifications is an example of a multi modifier.  Prices can be associated with modifiers.  For example, adding fries adds $1.50 to the hamburger price.  After selecting the desired modifiers, click Add.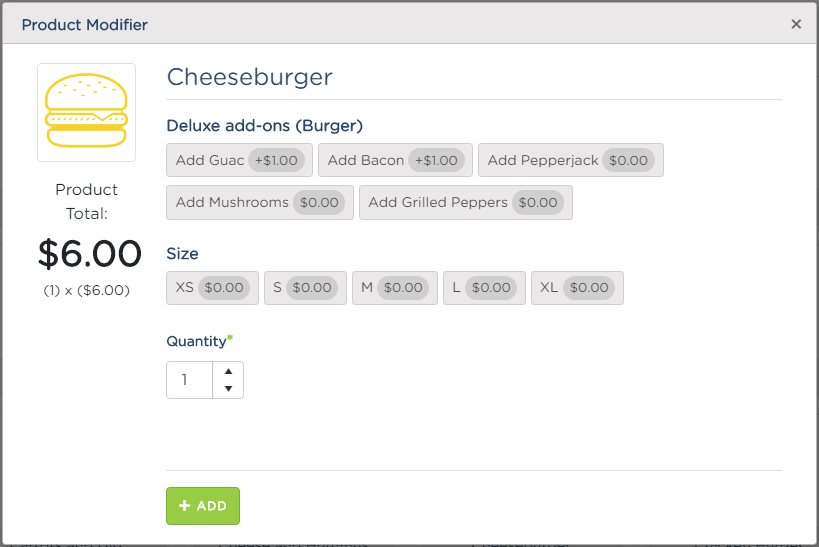 3. The modifiers will show under the product in the shopping cart. They will also show on the kitchen register display if you send this order to the kitchen.