Once you close a till, it cannot be reopened again.  Do not use Delete Till unless you accidentally created a till that you won't use.  Deleted tills do not show up in the Open till table or the Closed Till report.
1. To close a till, highlight the till by clicking on the row in the table once and then select Close Till from the Open Till Functions drop down.

2. Type the total cash in the Closing Cash Value and then select Close Till. The Credit Card Total and Gift Card Total fields are read only fields.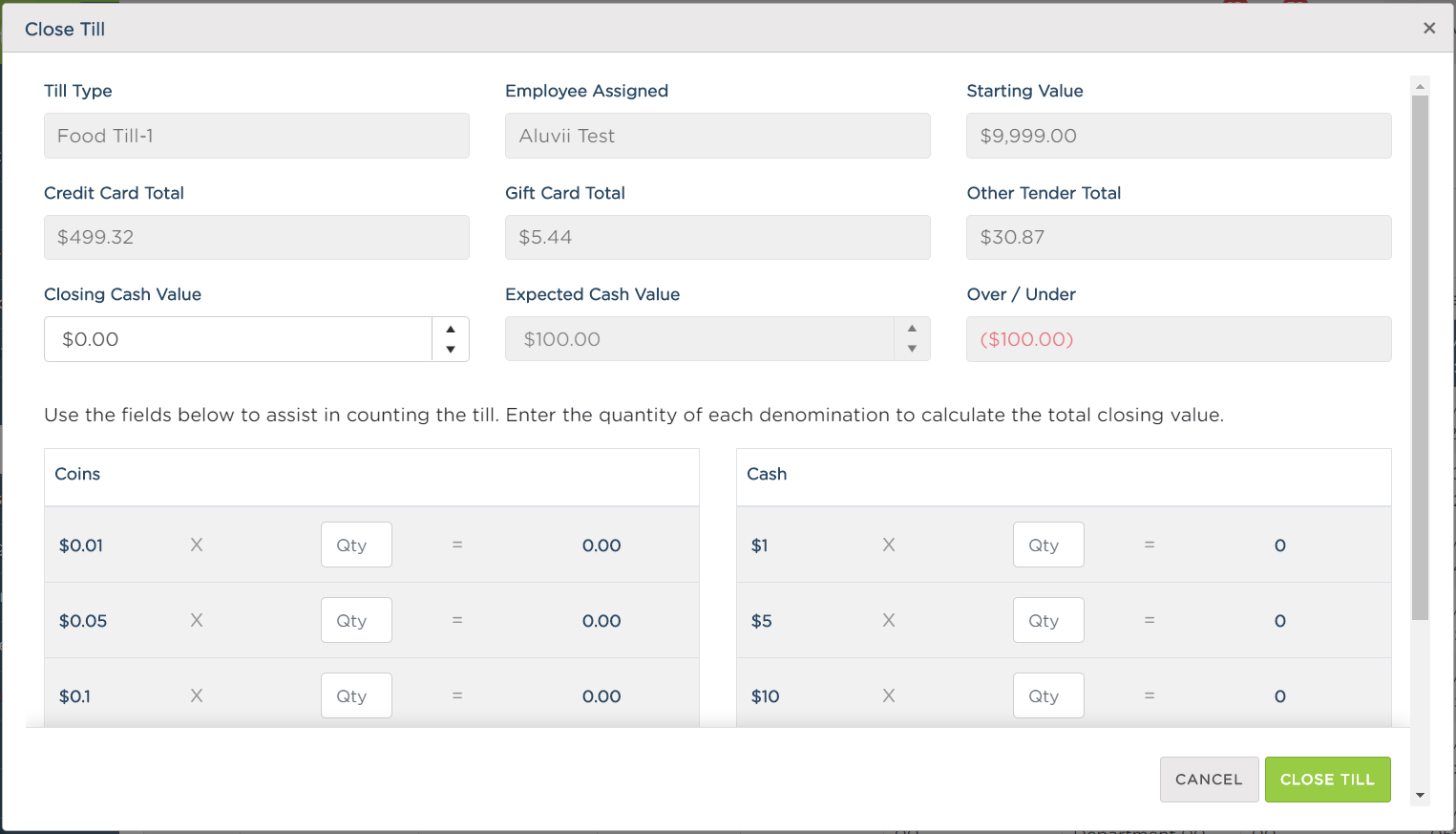 3. Click Yes to close this till.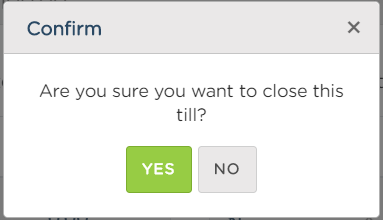 The closed till will no longer display in the Open Tills table.