Guests may want to pay with more than one type of payment. Follow the steps below to split the payment or accept more than one type of payment.
1. Click the green Pay button.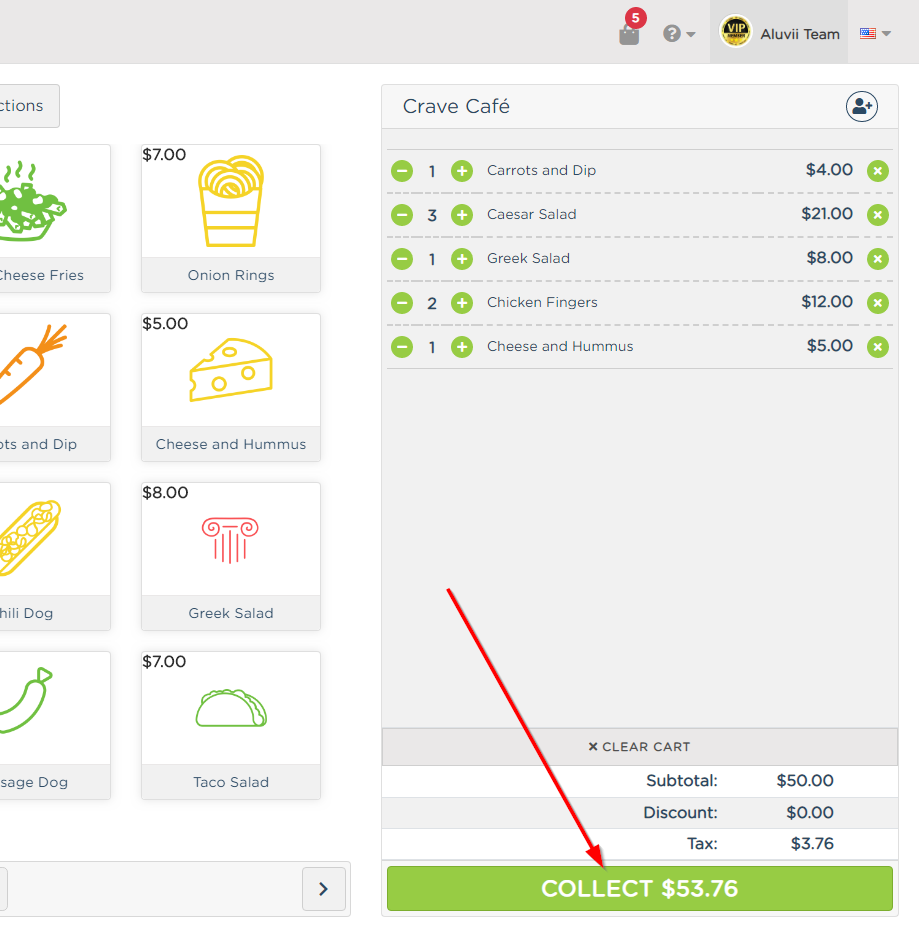 2. The amount due will default as the Payment Amount. Type the first payment in the Payment Amount box and select Complete Payment.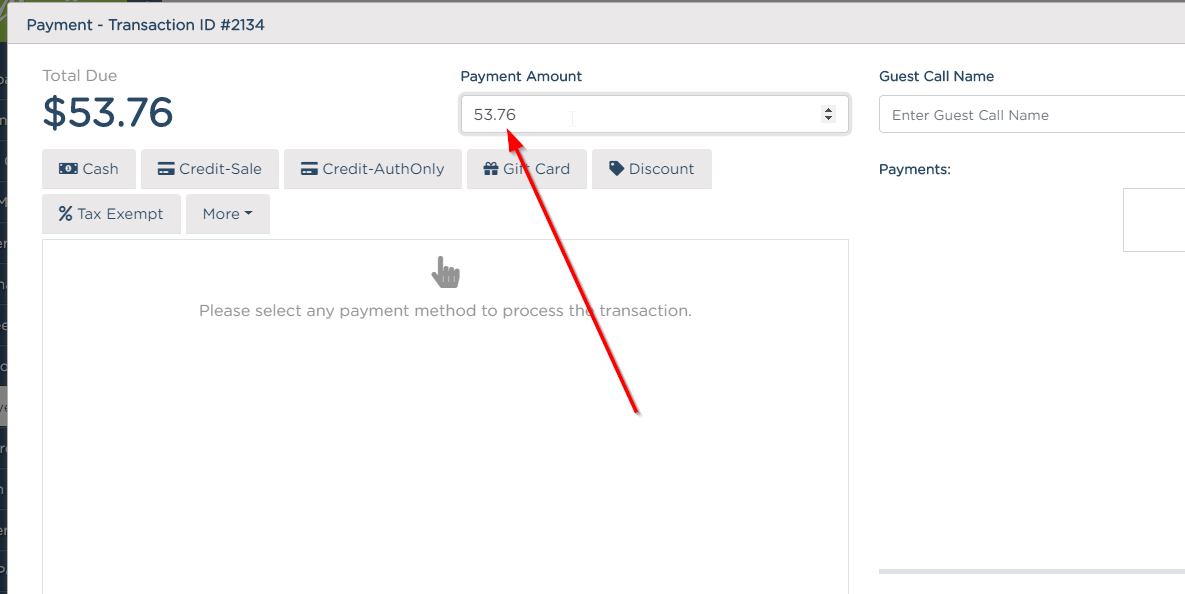 3. After processing the first payment, the new amount due will be reflected in the Payment Amount. You can either pay the remaining balance or type in a different amount if you run more than 2 payments. Notice that the first payment displays under Payment type and the Paid Total shows the amount paid. Select Complete Payment.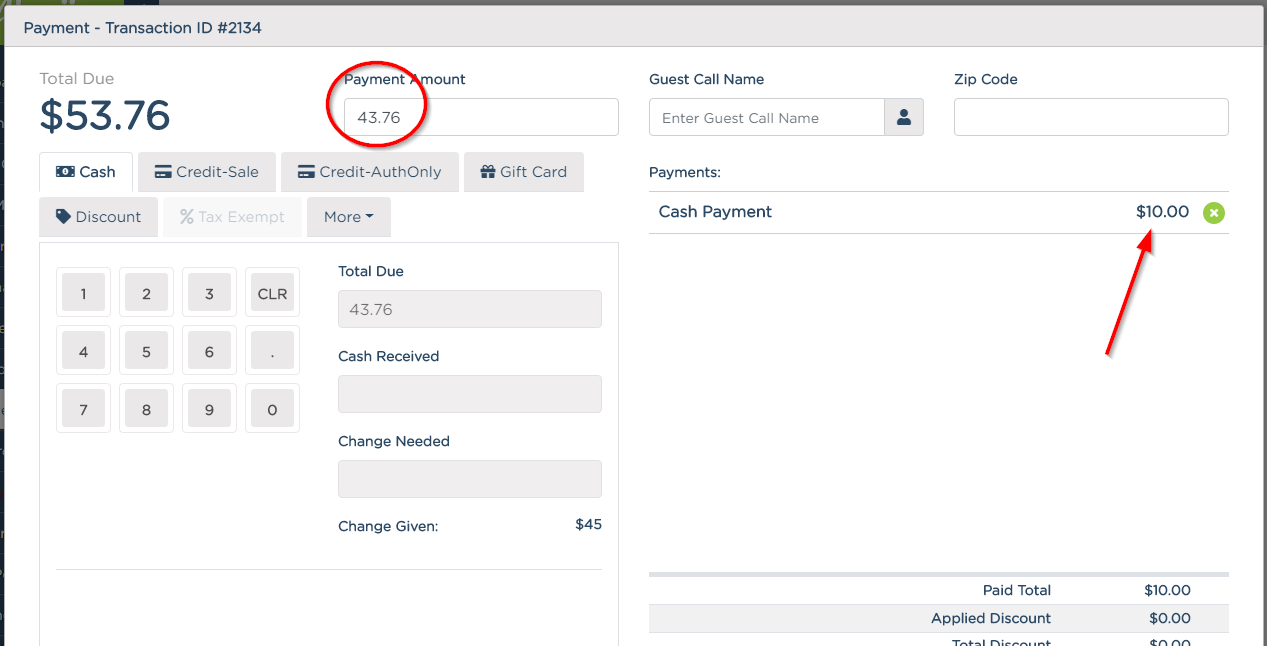 4. When you have collected all of the payments and the balance due is $0.00, click Complete Payment.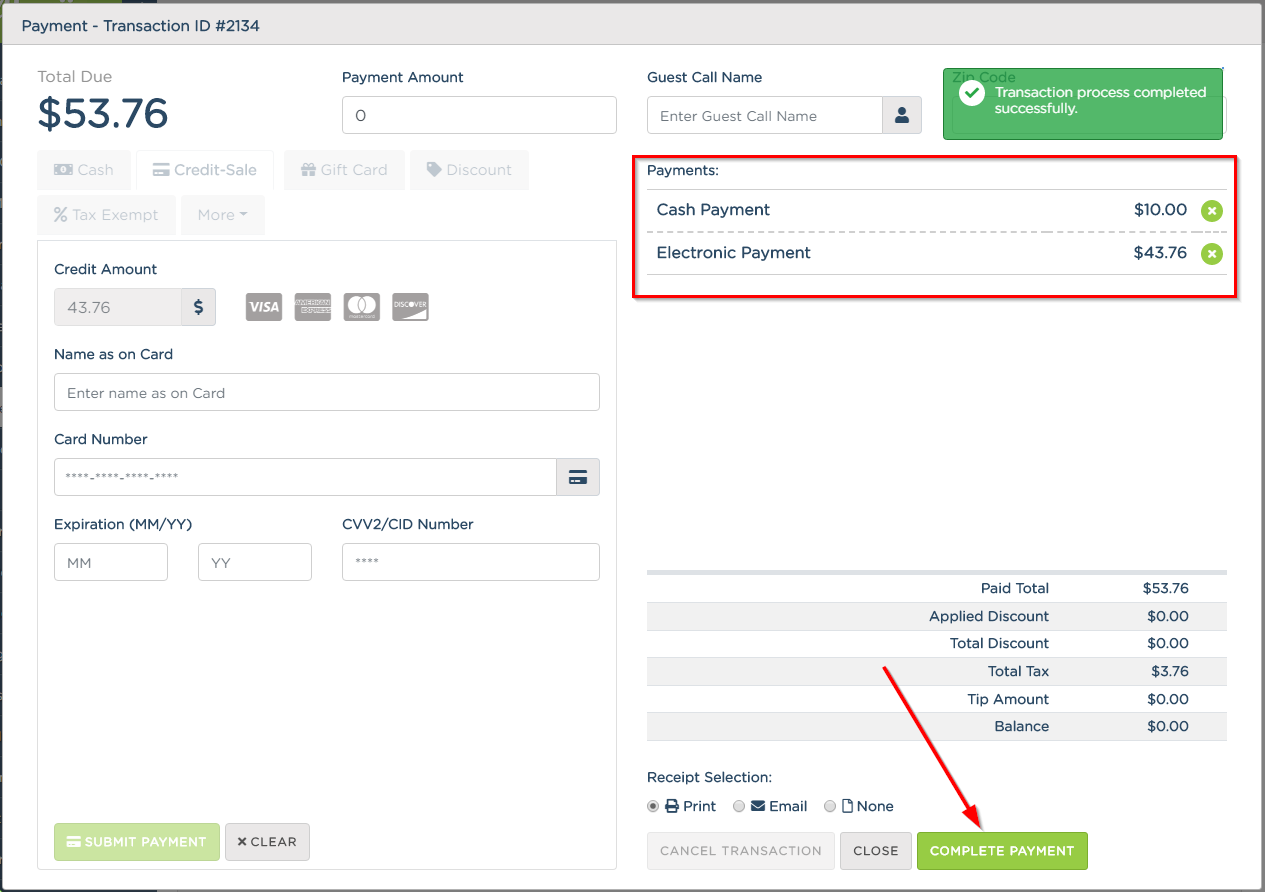 7. Select if you want no receipt, the receipt emailed, or printed. The receipt will be emailed to the guest associated with the transaction or you will be prompted to enter an email address at this time. The transaction is now complete!