Bulk generating gift cards is a feature that allows the user (usually a manager) to load and activate multiple gift cards with consecutive barcodes at the same time. Or you can just load one gift card if needed. Since the gift cards are generated in the Gift Card Management Activity and not in the Employee Registers Activity, no payment is taken for the gift cards. Often times, bulk generating gift cards is used for marketing promotions.
1. In the Gift Card Management Activity, select Bulk Generate.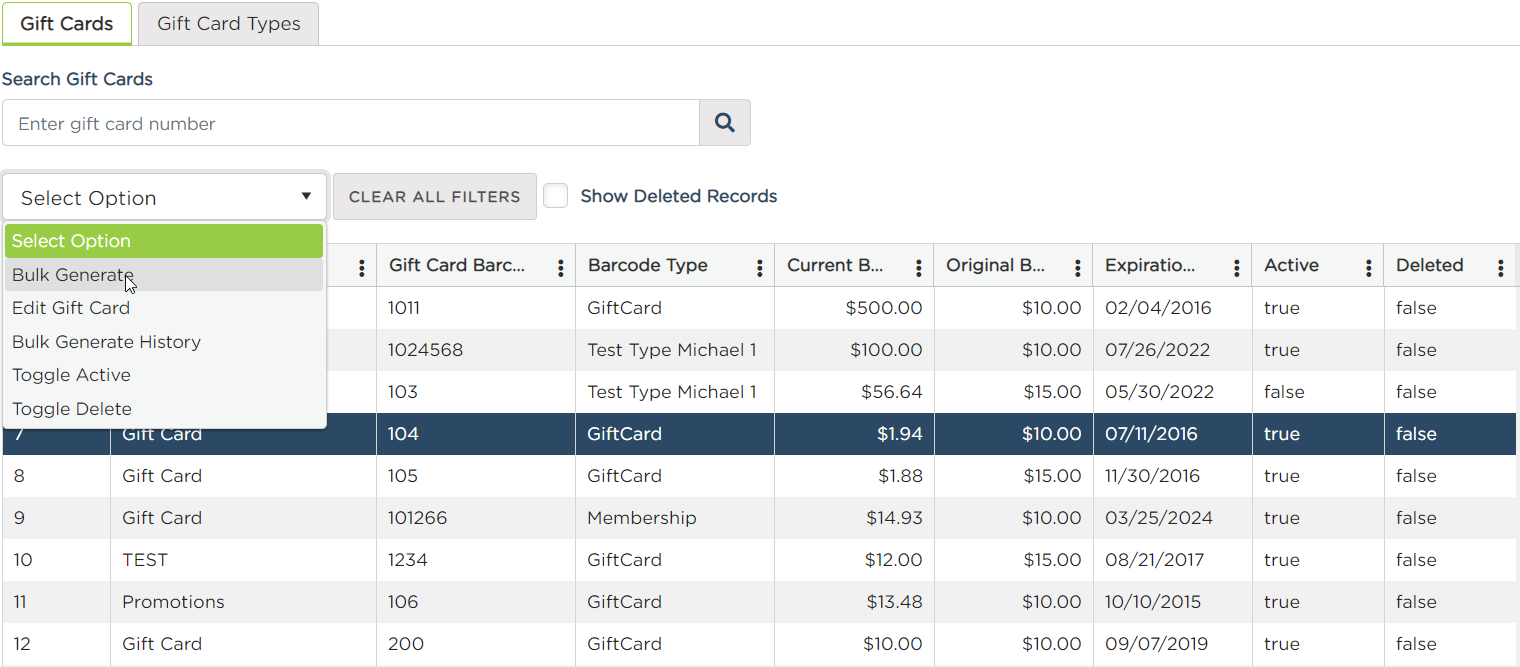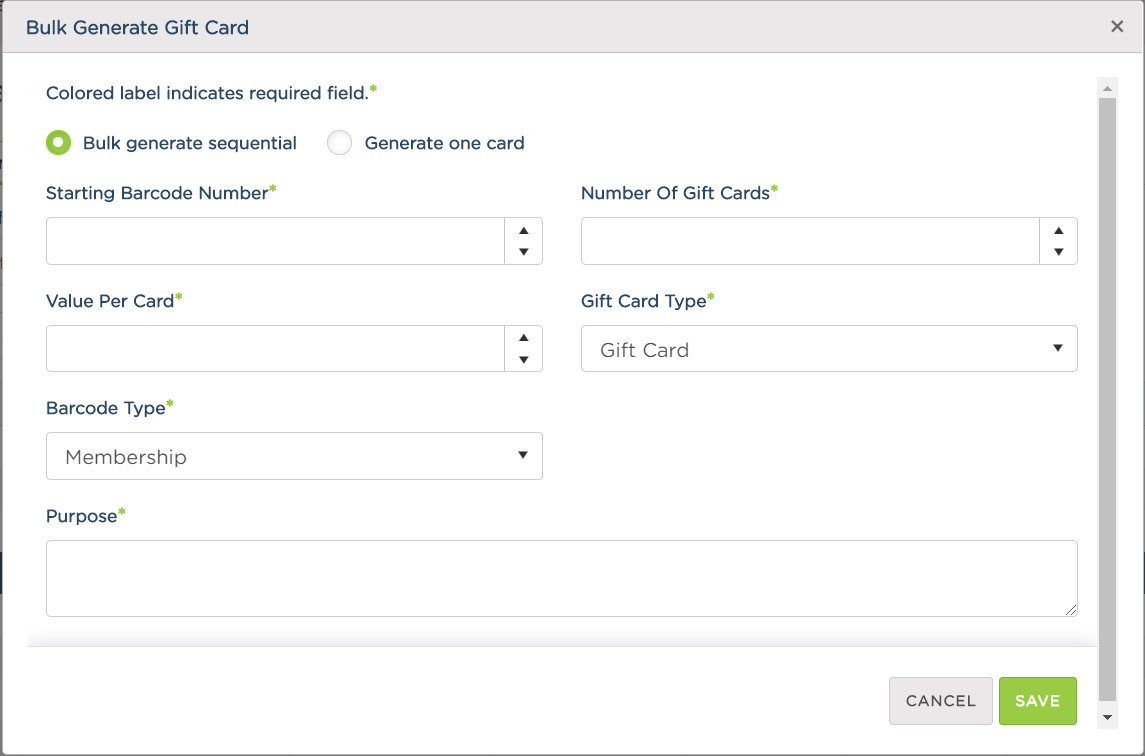 2. Enter the starting barcode number (must be numeric), number of gift cards, value per card, gift card type (click here to read about gift card types), barcode type (almost always gift card), purpose and click Save.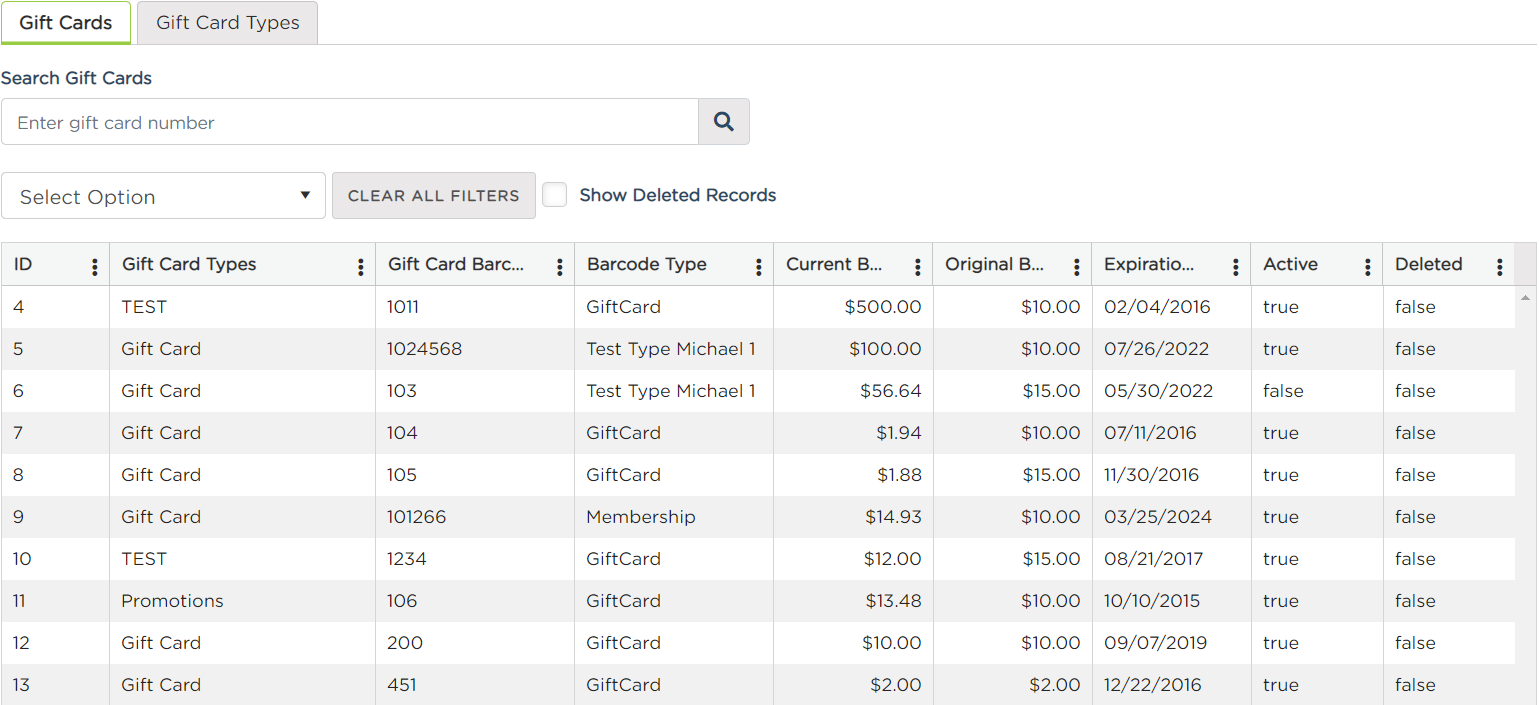 You can click on Bulk Generate History, which will display the full history of gift card creations.