Entitlements are privileges for members. A discount entitlement is a membership benefit that is a discount in dollars or percentage off a product, product group, category, or membership. Some examples of discount entitlements are 20% off the Beverage category or $1 off churros product. Discount entitlements are used by adding the guest with that entitlement to a transaction.
1. In the Membership Packages module, select the Discount Entitlements tab. Then, select Add Discount Entitlement.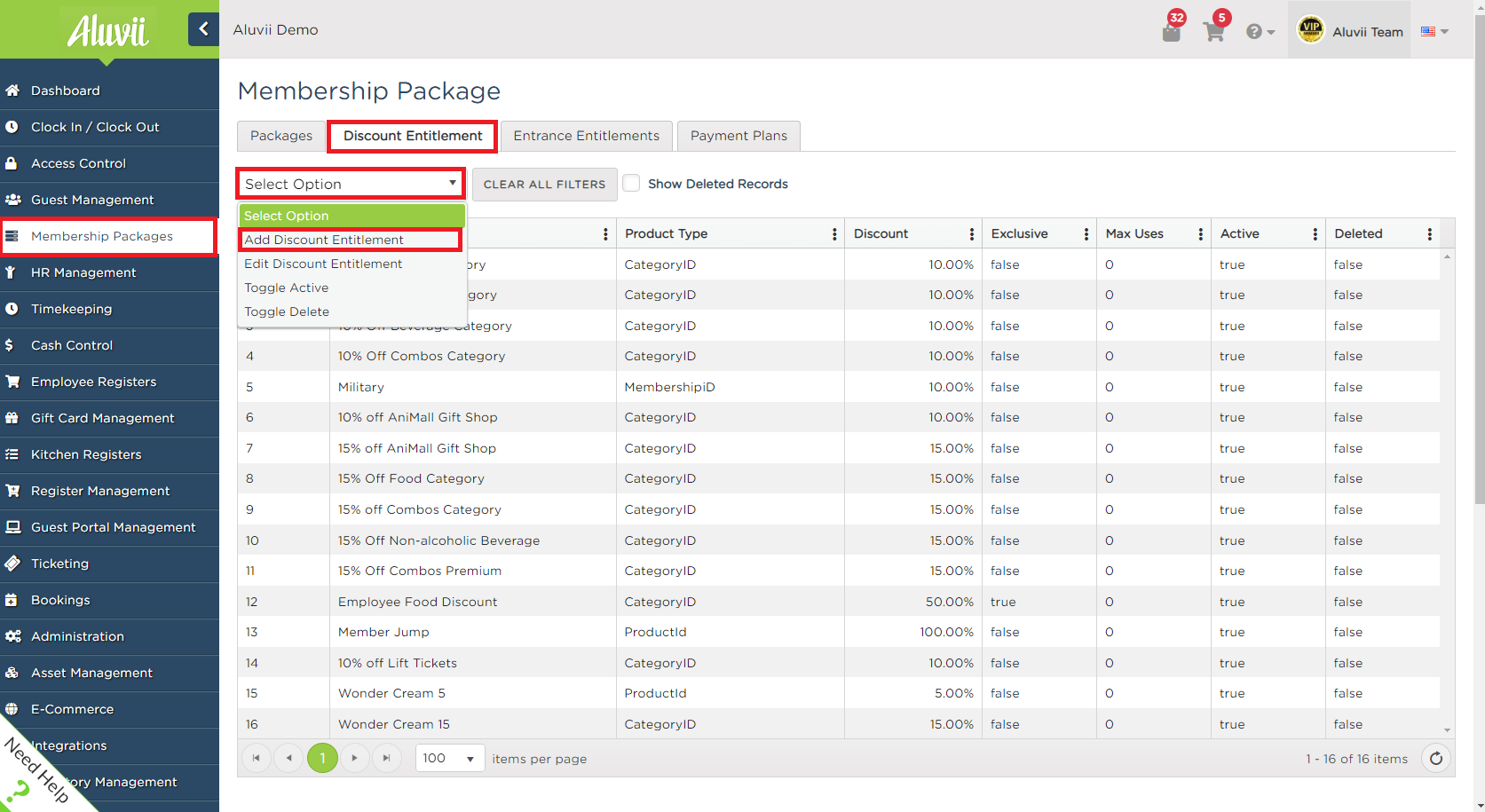 2. Fill in the Add Discount Entitlement form and select Create Entitlement.
Name
Product Type (Product, Product Group, Category, Membership)
Discount Type (Dollars or Percentage)
Exclusive - check this box to ensure that other discounts cannot be used in the same transaction
Discount - Type in the % or dollar amount
Select Discount Item - Select from a list. The list is generated from the product type selected.
Max Uses
External Description
Internal Description - not required