1. In the Waiver Management activity, select the Waivers tab. To fill out a waiver, highlight the waiver name and then select View Waiver Form.

2. Select "Complete a waiver for myself" or "Complete a waiver for myself and children"

3. Fill in the liability waiver with and select Add a Minor if you want to add a waiver for a minor to your account. You can add multiple minors to your waiver.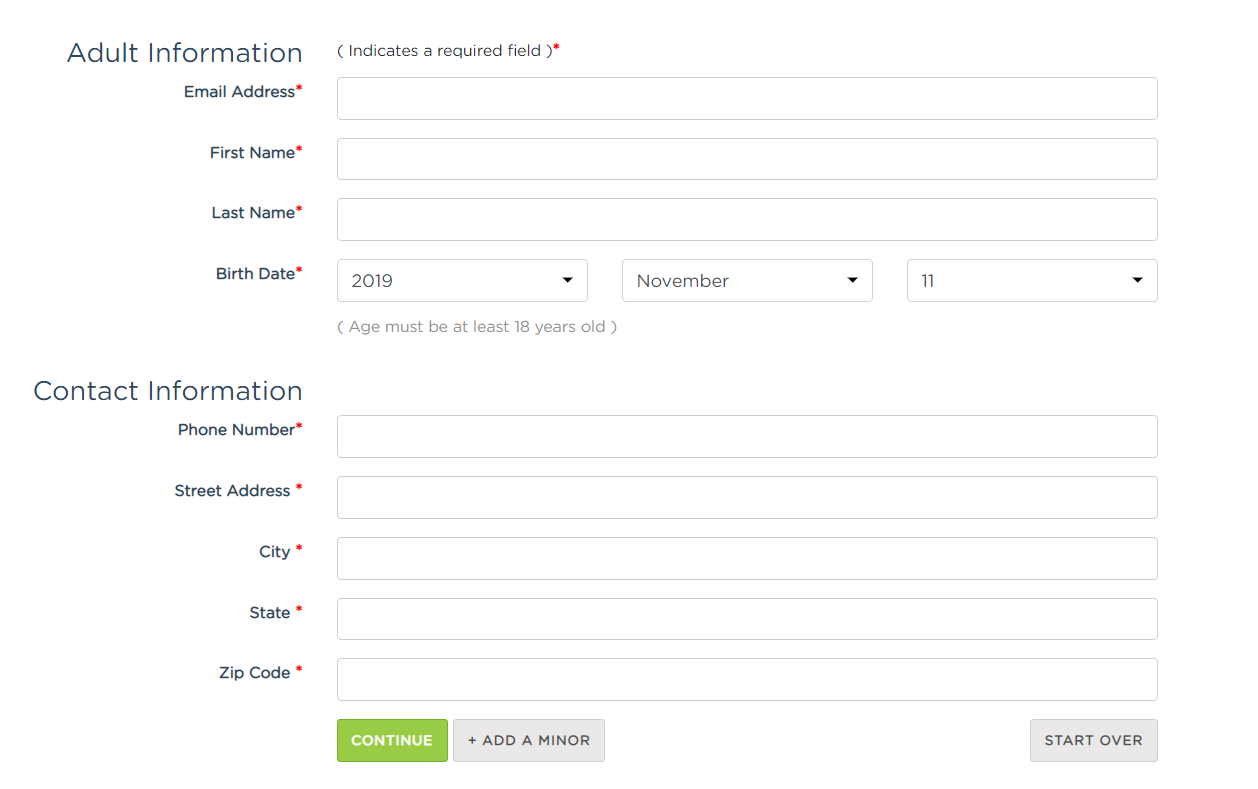 4. Read through the waiver form and check the boxe(s) acknowledging that you agree to the terms. Then fill in your signature and hit I'm Finished to submit the form.
(Each companies waiver may differ from this example)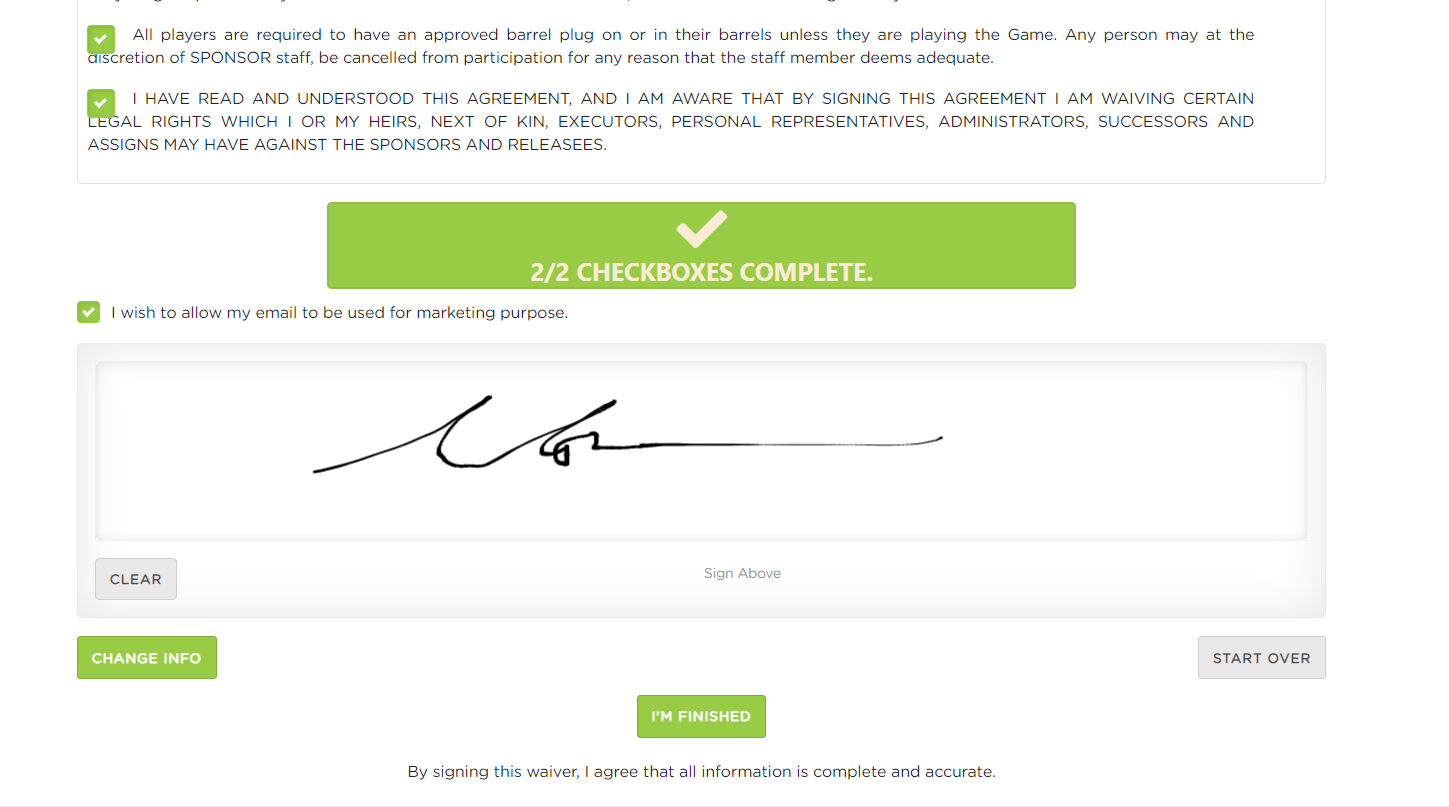 Note that the Liability Waiver displays in the Account Info in the Guest Management activity.