1. Signed waivers are saved in a table in the Waiver Management section. To find a signed waiver, filter by the name on the Signed Waiver tab.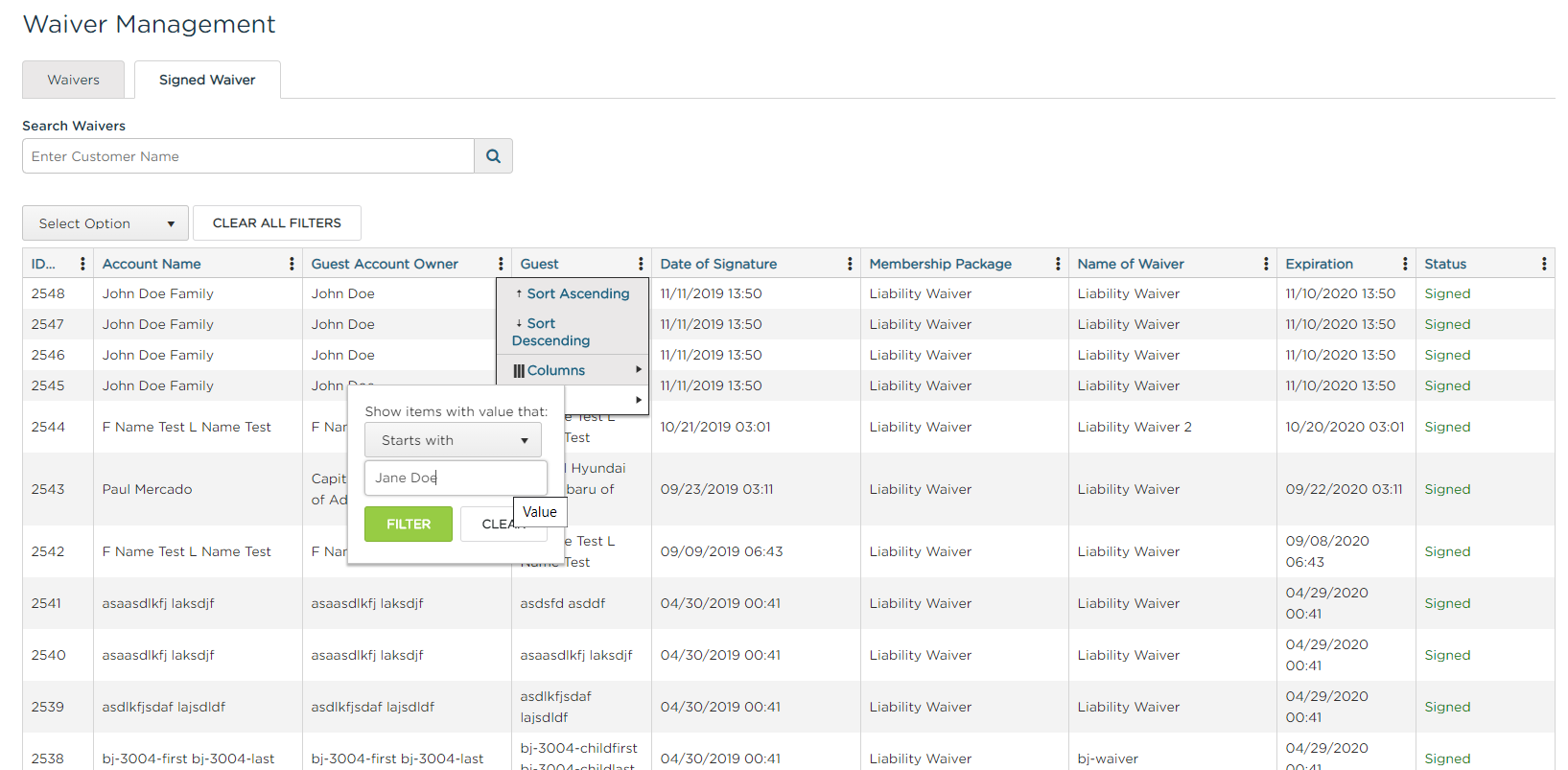 2. Highlight the name and then select View Signed Waiver or double click on the name to open the signed waiver.

3. The signed waiver will open in a separate tab. You can export it to pdf or just view the waiver.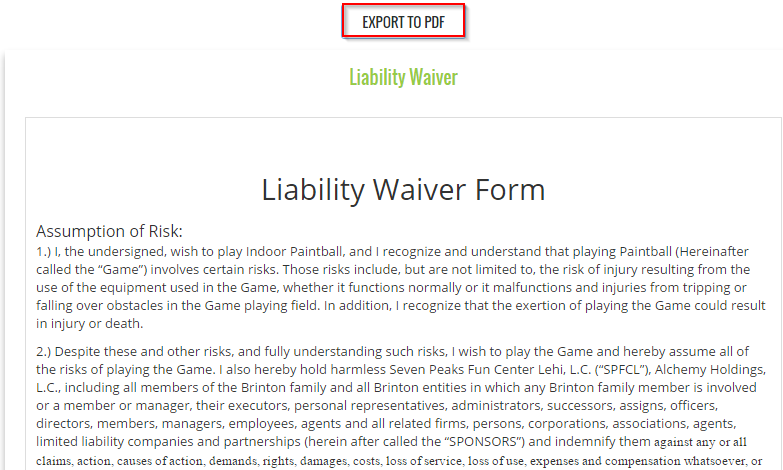 Scanning for waivers
You can scan a membership card to check for a valid waiver. In Access Control, select the waiver entitlement, click in the box, scan the card, and select Scan.