The barcode types can be found in the Administration module under the Locations primary tab strip and Barcode Type secondary tab as shown in the image below.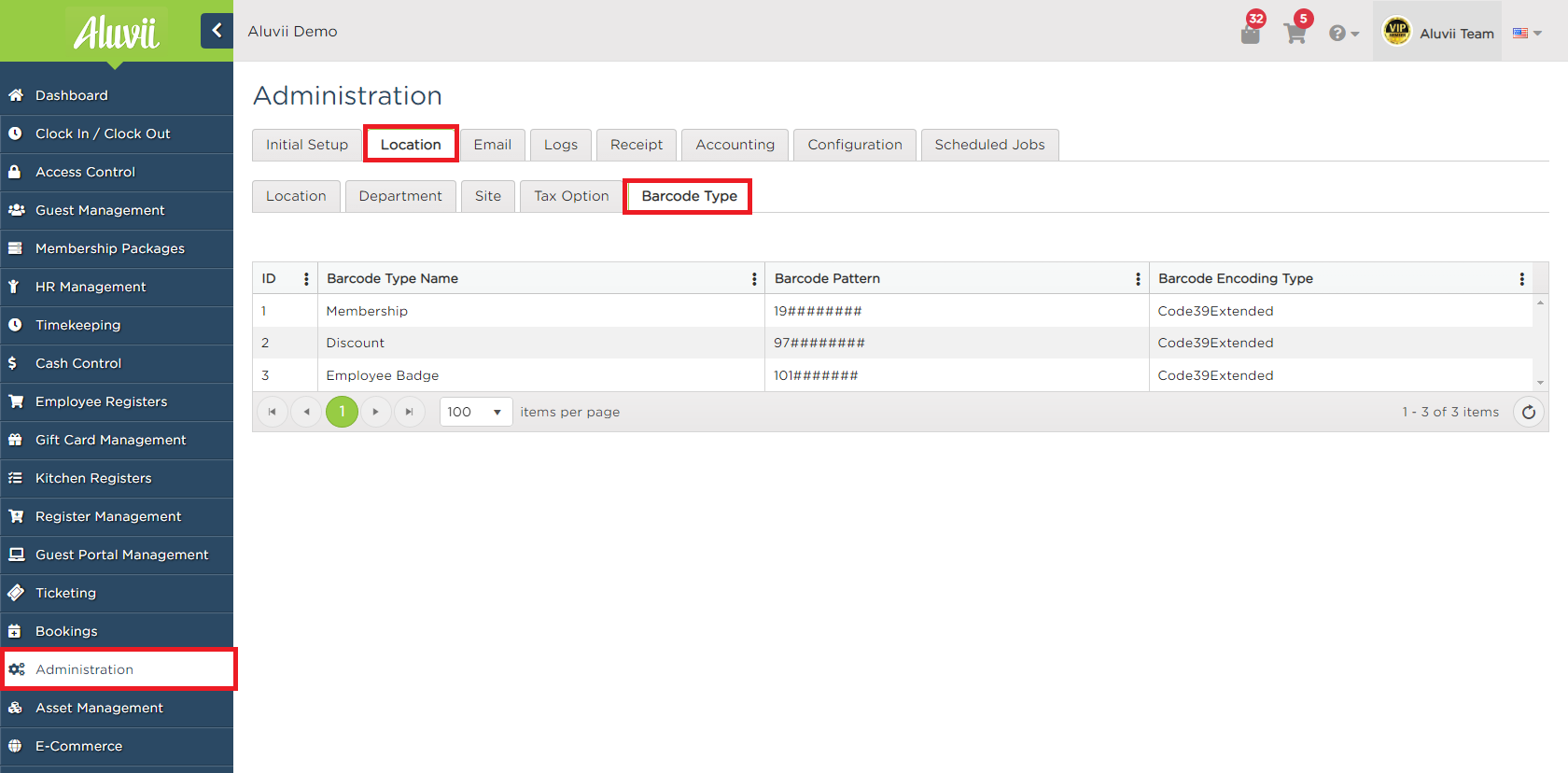 Editing Barcode Type
You shouldn't need to Edit Barcode Types, but if you do, double-click on the barcode type you want to edit. The Edit Barcode Type form will display. Fill in the required fields which are indicated with green font and then click Save. The form will close, the grid will refresh and a green popup will display indicating that the save was successful.