In some cases the MagTek card swipe device you have purchased may not appear to work with Aluvii.  In most cases this is not a hardware failure, but will require a configuration change.  The following steps will help you reconfigure your MagTek card swipe device.
Step 1
Download the MagTek configuration tool located at the following link:
http://www.magtek.com/support/software/demo_programs/usb_swipe_insert.asp
Step 2
Now you will need to install the application.  Please leave all the default settings the same.  Where the installer asks if you need the source files/code, please leave the setting to Do Not Install.
Step 3
Open the application.  It will have the name USBMSR Demo and will look like the following: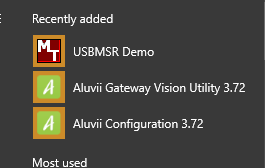 Step 4
Please ensure that the MagTek card swipe device is connected via USB.  Visually check that it is completely plugged in, and that there is no bare wires shown, and that the wire is in good repair.
Step 5
You will need to enter 01 10 01 into the Send Message (orange section of the form) text field and click the Send Msg Button. An image of the form and indicator of the button can be found below: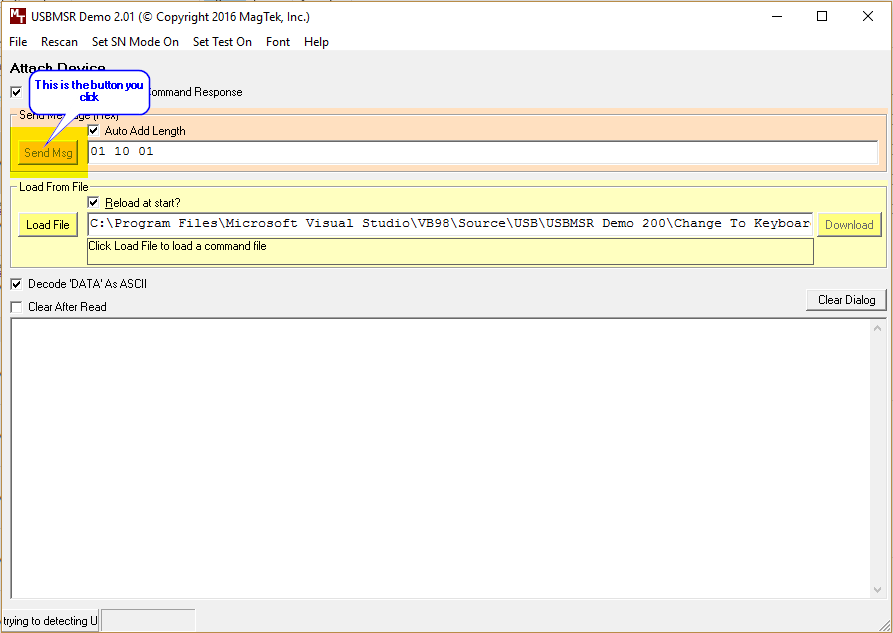 Step 6
To save the configuration change, erase the original code of 01 10 01 and type a new code of "02" and click Send Msg button again. The card reader will become disconnected momentarily and then reconnect. 
Step 7
You should now be able to use the MagTek credit card swipe device with Aluvii.  For more information please see the following site:
http://www.beaglehardware.com/howtomagtek.html