If you want to display food items on a screen for the cooks or a grill area, you can set up a kitchen register.  
1. In the Register Management activity, select Registers and then Kitchen.  From the drop down list, select Add Kitchen Register.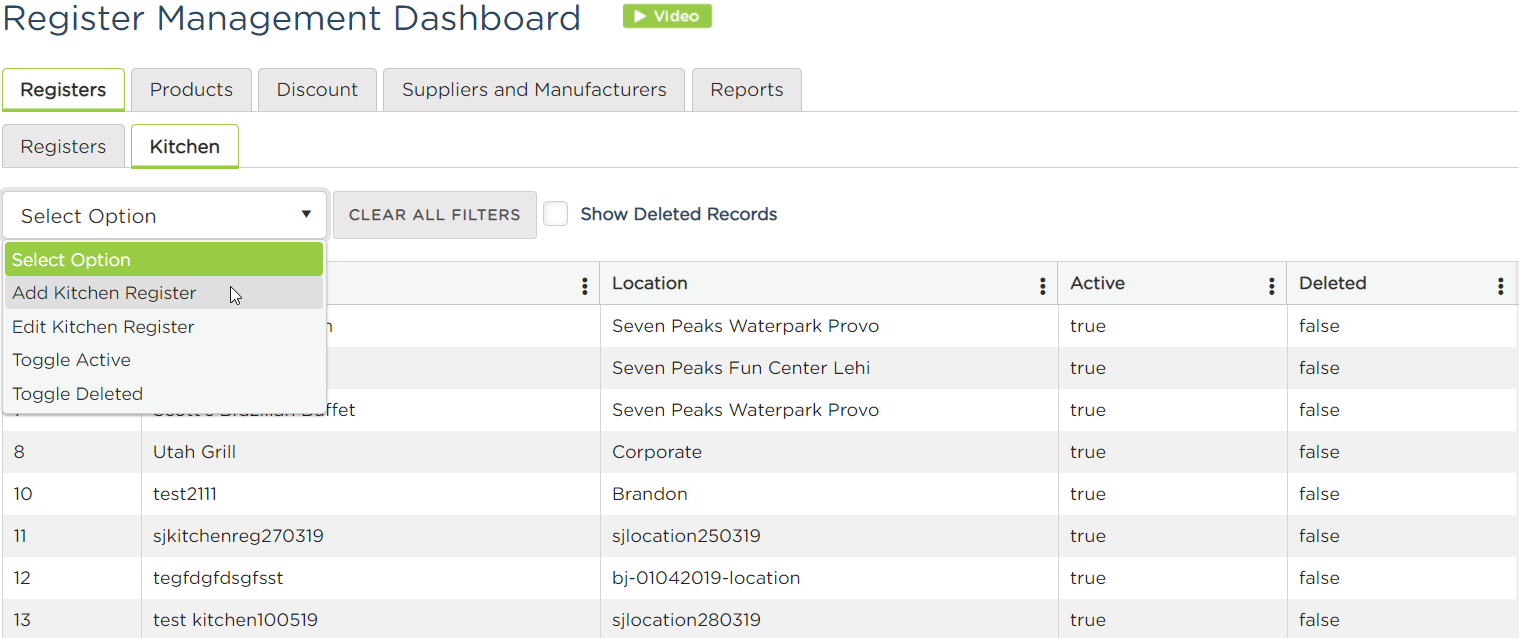 2. Type in a Register Name and select a location.  Keep the box marked active and click Save Changes. The kitchen register is now set up!