1. Select the Kitchen Registers.  Then click on the kitchen register that you want to display.

2. This display is helpful in a grill area or food prep area.  The most recent orders show up on the left. When a product has a preparation time, the order will turn red when the time elapsed exceeds the preparation time.  To clear the order, touch/click on the X in the upper right hand corner.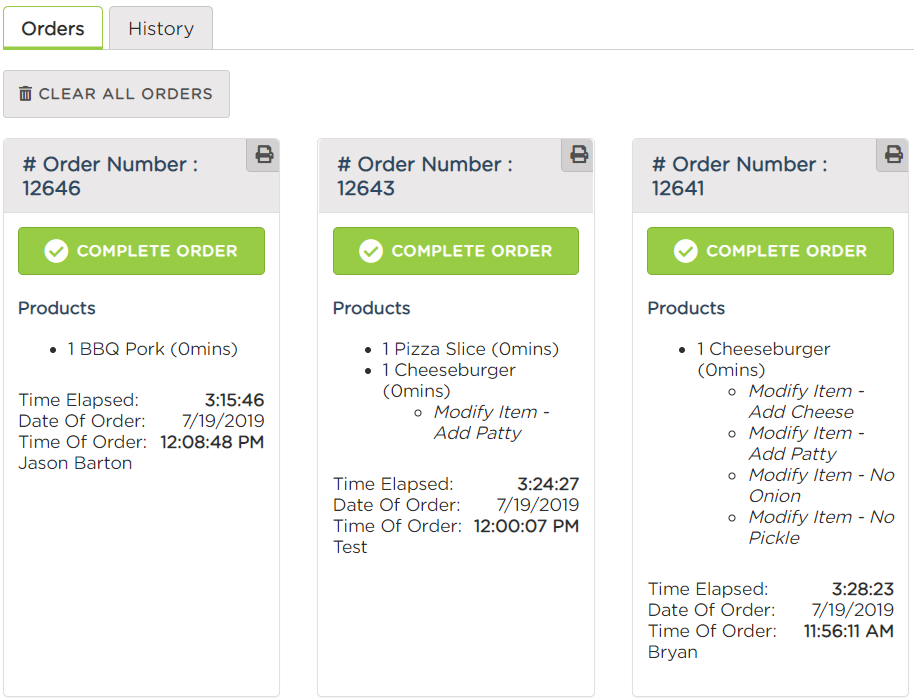 3.  Select the History tab to view past orders.  You can click or touch the drop down arrow to view the details of the order.  If any order was cleared by mistake, select Undo and the order will return to the Orders screen.