Adding a banner or carousel in Aluvii is really easy. The image below shows where the banner will display. More than one banner can be added. The banners will cycle through or you can click on the arrow to move to the next banner faster.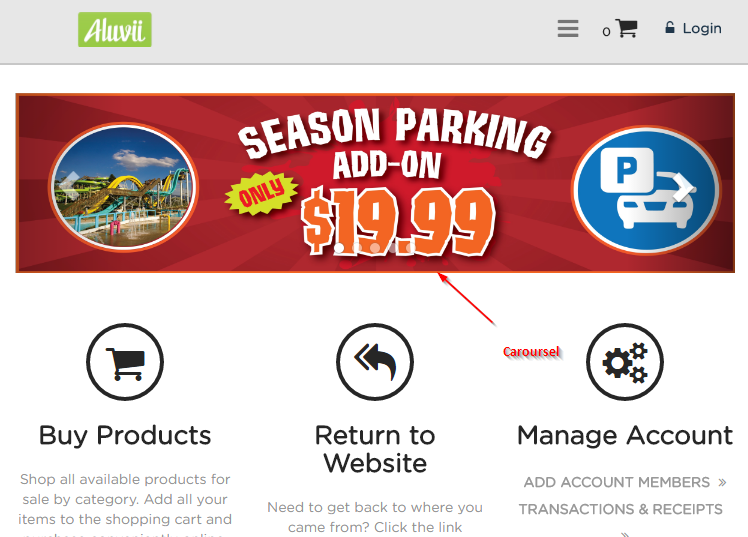 1. To add a carousel banner, select the Banners tab in the E-Commerce activity. Select Add Carousel.

2. The form below will display. Fill in the following information and click Save:
Website Name - Select which website to display the banner on.
Carousel Name
Carousel Script - This text will display on top of the banner. Usually, it's easier to just include the text on the image instead of adding a script here.
Display Order - This is the order the banners will display.
Button Text - This text only appears when the Use Button box is checked. Since this is a required field, you will need to fill in the field even if you don't plan on using a button.
Is External Link? - When this box is checked and when the button is pushed, a new tab is opened to the link. If this box is unchecked and the button is pushed, the link will open on the current tab. This box does not apply if the Use Button box is unchecked.
Link - This is the link that the page will be redirected to when the button is pushed. Again, this does not apply when the Use button box is unchecked.
Use Button? - Check this box if you want to add a clickable button on top of the banner.