The stored value feature within Manage Memberships allows guests to preload money onto their account to use throughout Aluvii as a tender option. To learn more about how to use this feature, read the instructions below in this article.
1. Navigate to the Guest Management module within Aluvii and open an account. Once in the account, click on the "Stored Value" tab.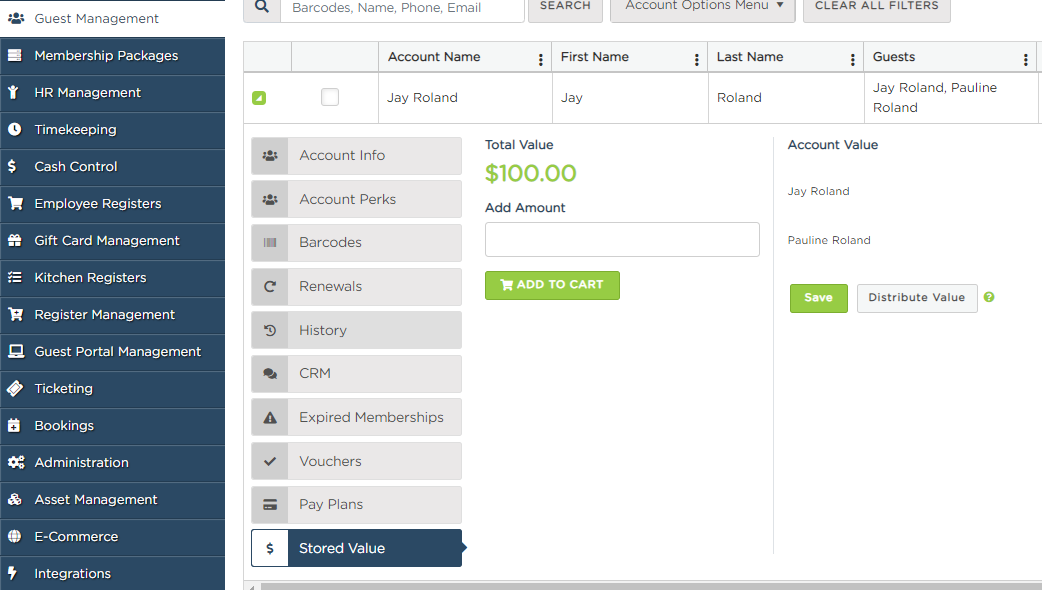 2. Once within the Stored Value window, you can add a custom value to the "Add Amount" field. Then click ADD TO CART button. This will send the amount to checkout where the guest can pay for the value to be added to the account. This value is now stored on the account.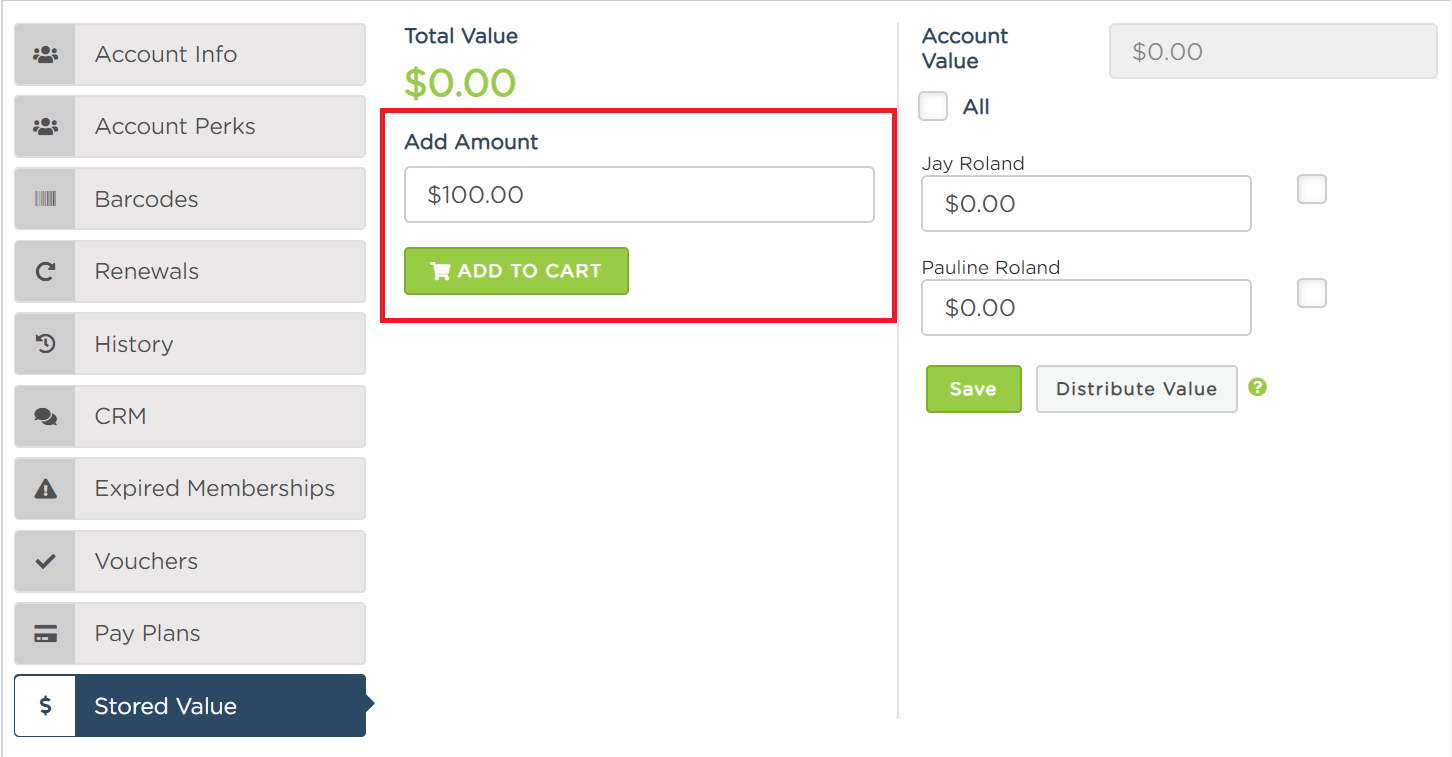 3. Now that the value is stored on the account, the full value defaults to the "account value". the account value can be used by any guest on the account. Further, you can distribute the value across any of the guests where the sum of the value added to guests and account value equals the total value. To add a custom value to a guest, type the amount into the field next to the guest and click Save.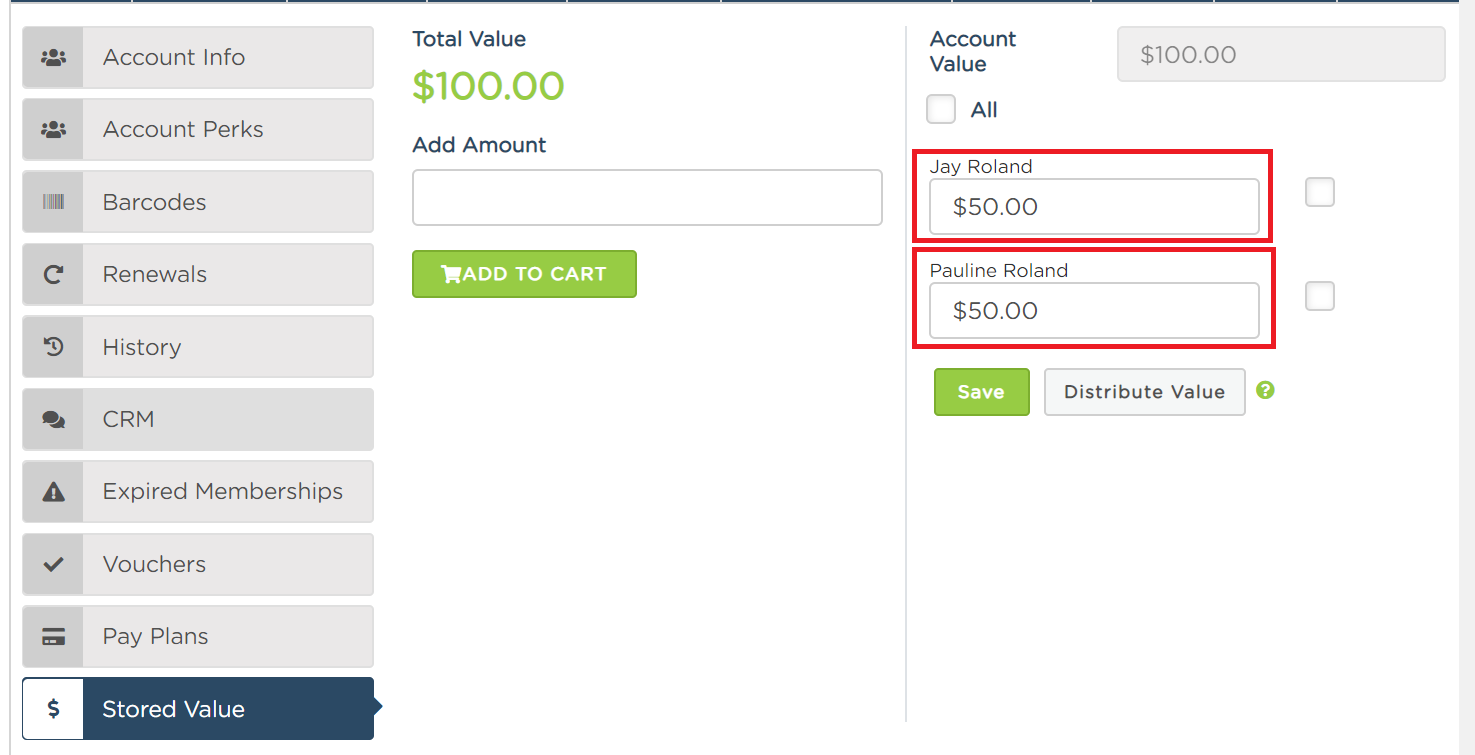 4. Now that the value has been added and distributed to guests on the account, you are now ready to allow the guest to pay for a transaction using this value. On any payment screen in Aluvii, there is a "More" button that will dropdown and display the Stored Value tender type. Click that to bring up the guest search window.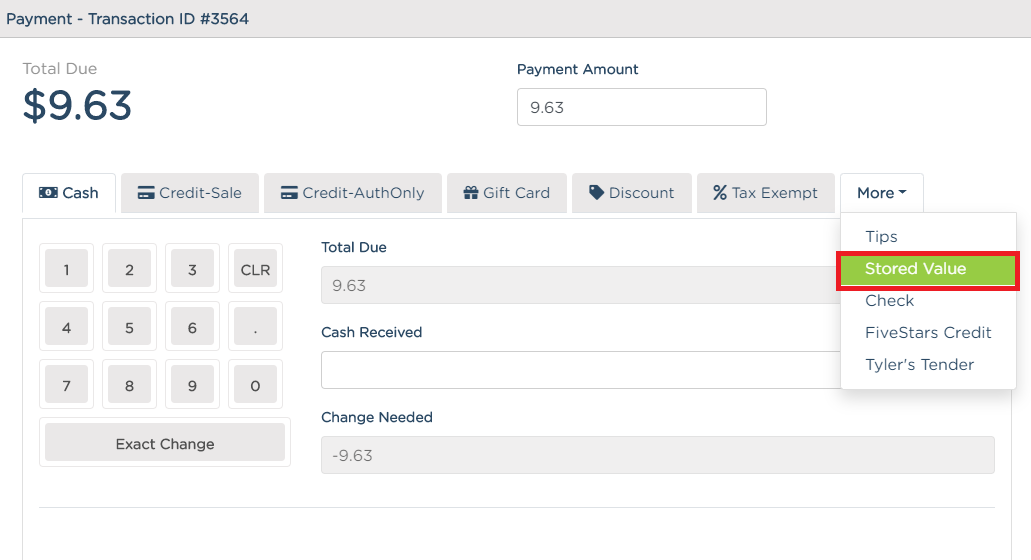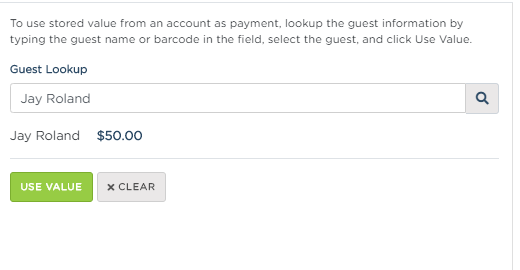 5. Once you've identified the guest, click the guest and then click "Use Value" button. This will log a payment on the transaction. Complete the transaction and the value on the account will be reduced by the amount of the payment.