Intercard is a company that utilizes card reading technology to run arcades and video games. Through Aluvii, you can integrate your Intercard account to make the transactions seamless.
1. Log in to your Aluvii portal, and navigate to Integrations in the left menu.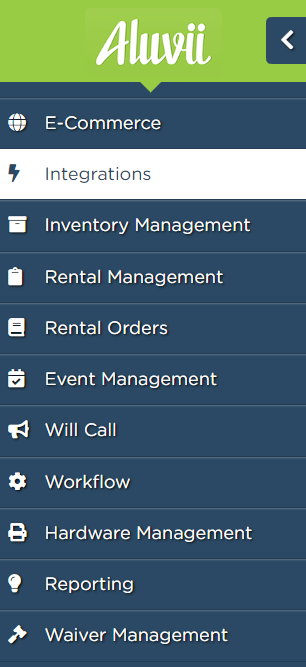 From here, all of the possible integration systems will show up.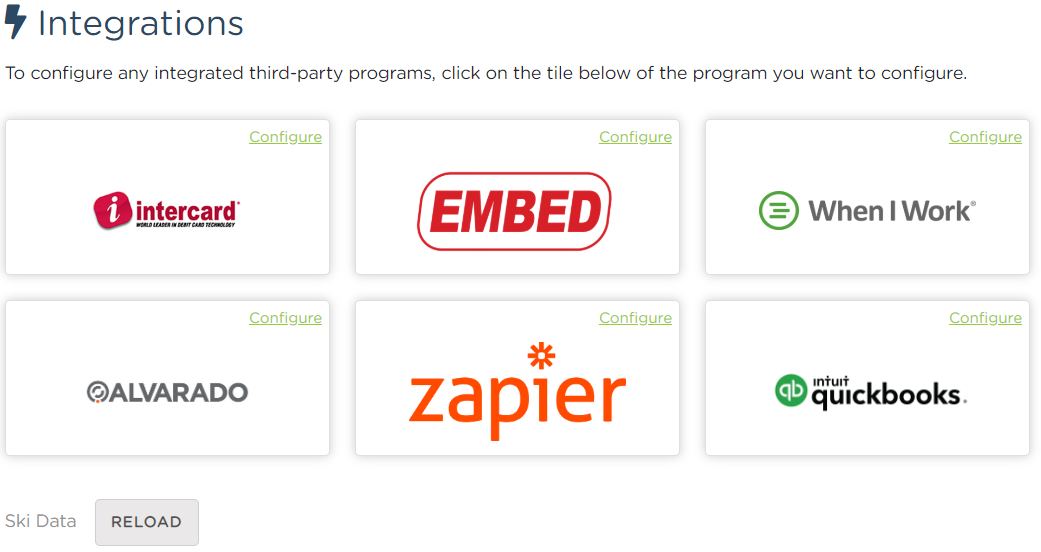 2. In the Intercard tab, click on Configure.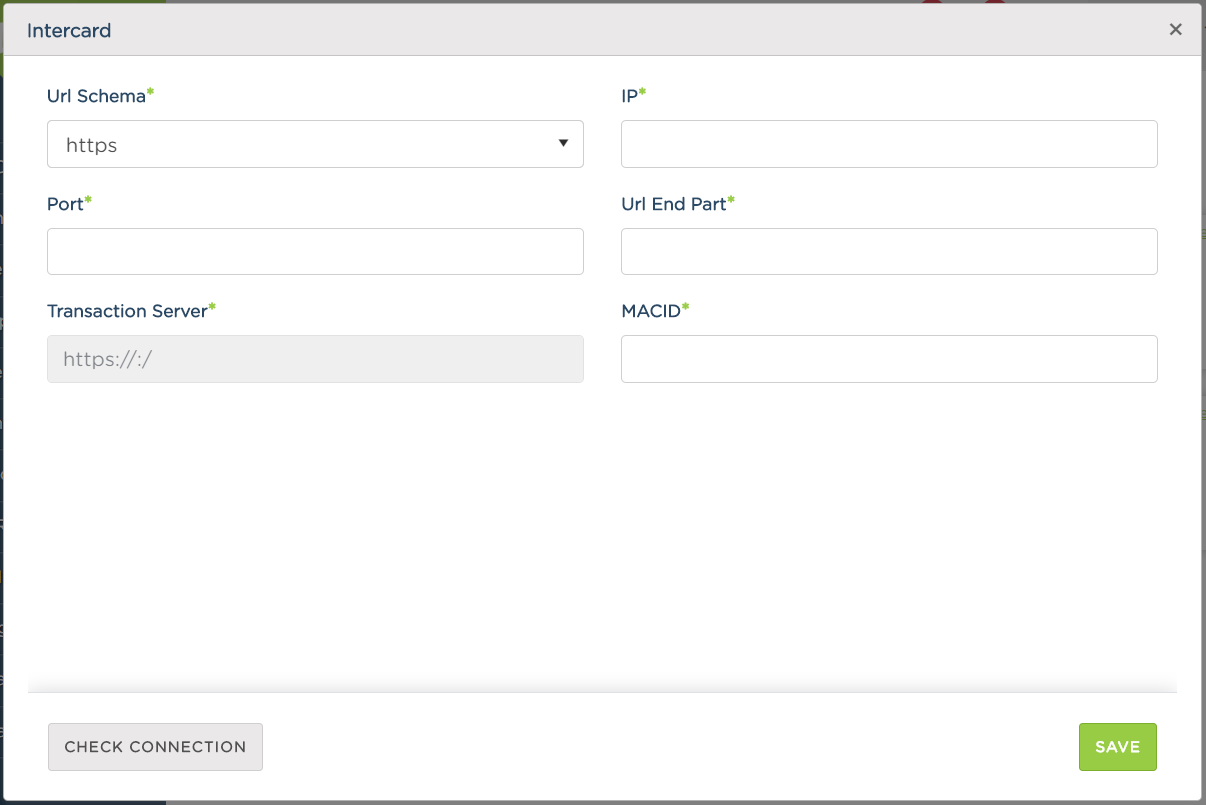 3. Fill out all the fields. You should receive all of this information from your Intercard account.
URL Schema: select whether the connection is secure or not
IP: the IP address of the connection
Port: the port of the connection
URL End Part: the URL that will be used during integration
Transaction Server: this section is automatically greyed out, but will be filled in automatically as you enter the fields
MACID: the MAC ID of the device used for integration
4. Click on Check Connection. If all of the fields were entered correctly, a green notification will come up next to the button saying Connected.

5. If your connection is valid, click on Save.