Alvarado is a company that specializes in running entrances and turnstiles. Through Aluvii, you can integrate your Alvarado devices to make the transactions seamless.
1. Log in to your Aluvii portal, and navigate to Integrations in the left menu.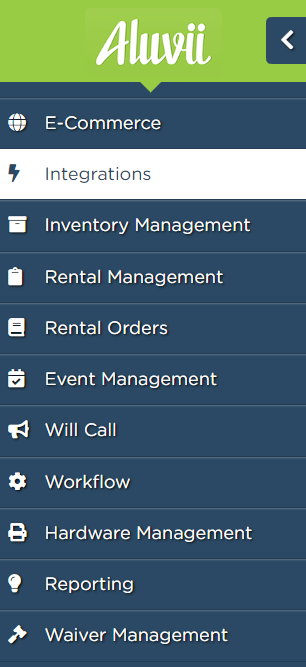 From here, all of the possible integration systems will show up.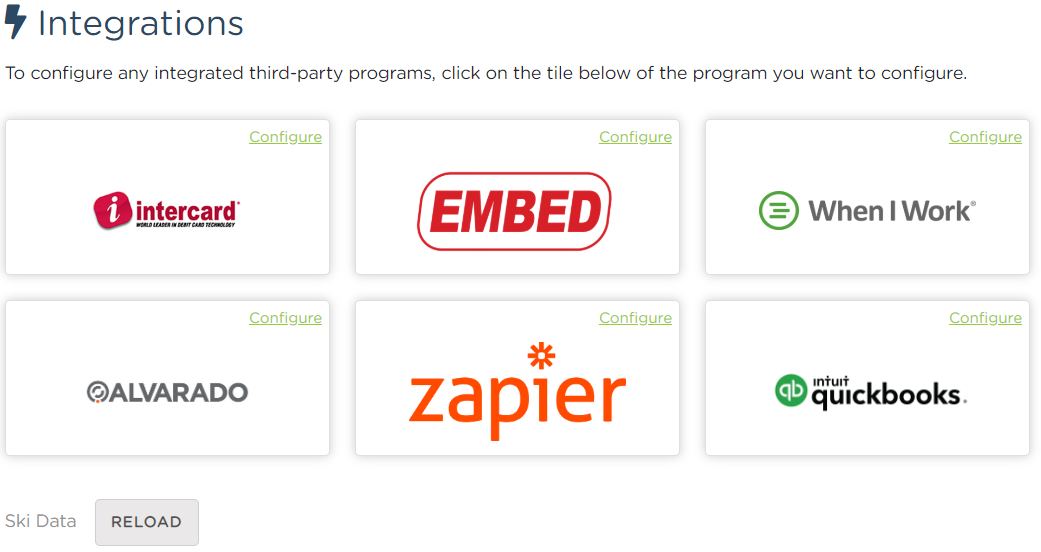 2. In the Alvarado tab, click on Configure. A full list of the current Alvarado devices will come up.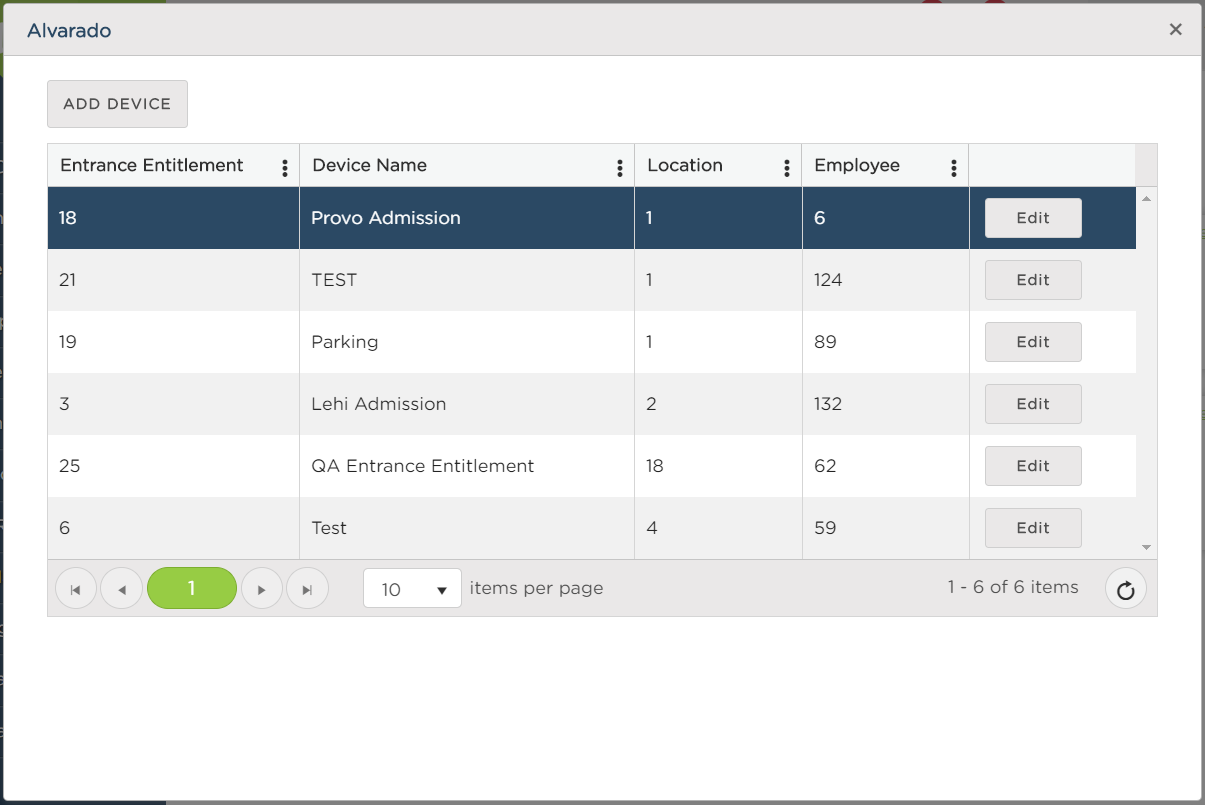 3. To add a device, click on Add Device.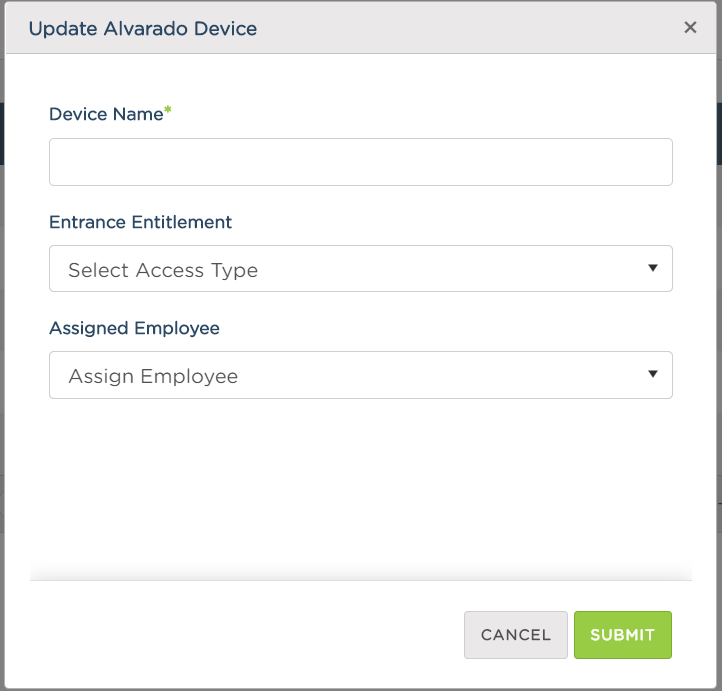 4. Fill out all the fields.
Device Name: the name of the device
Entrance Entitlement: the type of entrance entitlement the device can be used for
Assigned Employee: the employee that the device is assigned to
5. Click on Submit.