The Will Call function in Aluvii also allows you to quickly print out the secondary tickets of any transaction, which is useful for any facility that uses items like wristbands and 
1. Log in to your Aluvii portal. Click on Will Call in the left hand menu.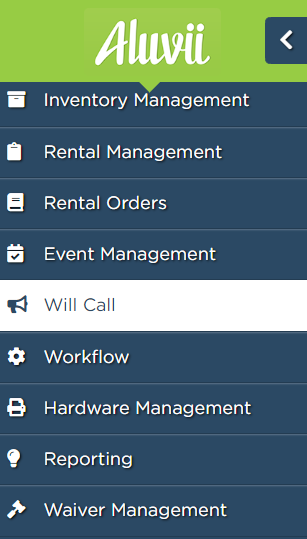 2. Click on Print.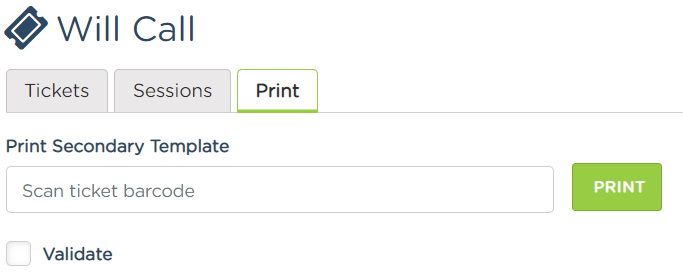 3. Type in or scan the ticket into the Scan Ticket Barcode field.
4. You can check the Validate box, which will confirm that the transaction is valid.
5. Click on Print.