Multiple rental equipment assets are often bundled together into a package for logical reasons or in order to provide discounts. This article explains how to configure rental packages.
1. Log in to your Aluvii employee portal, and launch the Rental Management activity.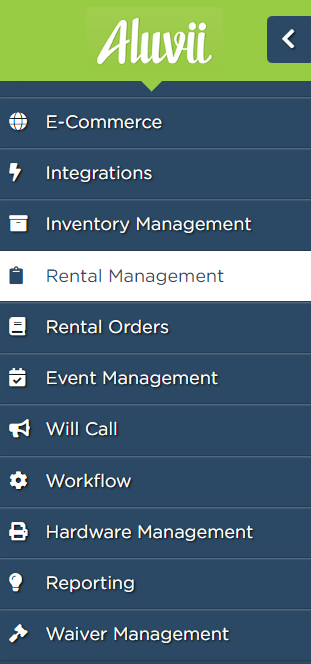 2. Click on Rental Packages tab to see all of your current rental packages, including start and end dates, and the rental durations.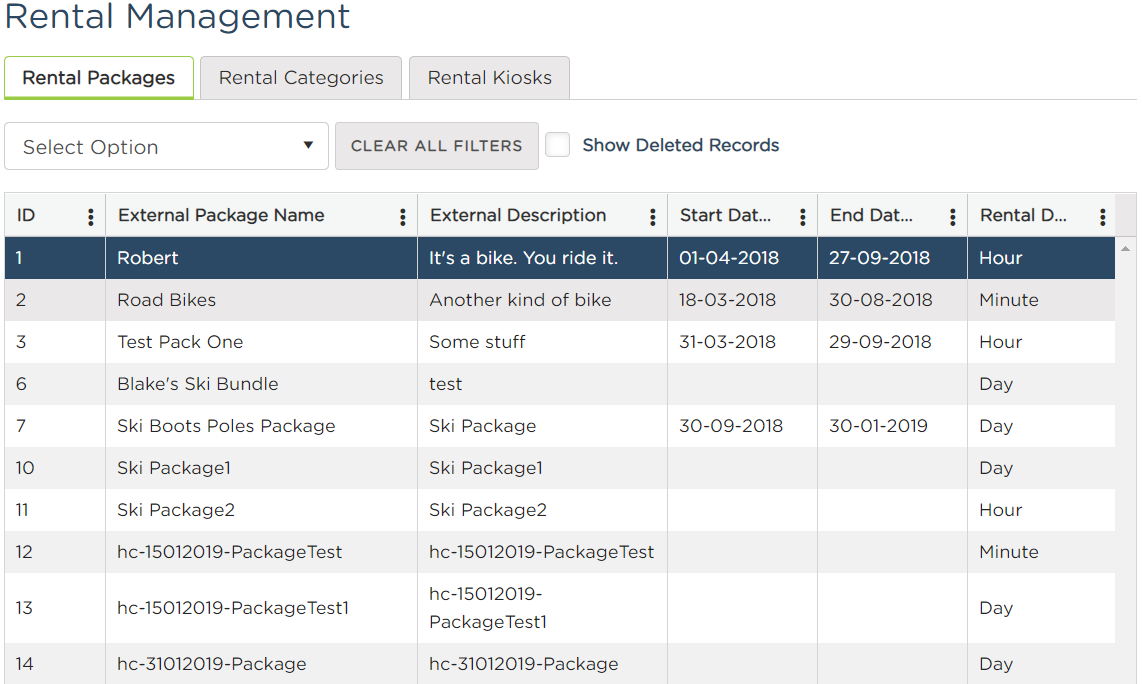 3. Click on Select Option dropdown, followed by Add Package.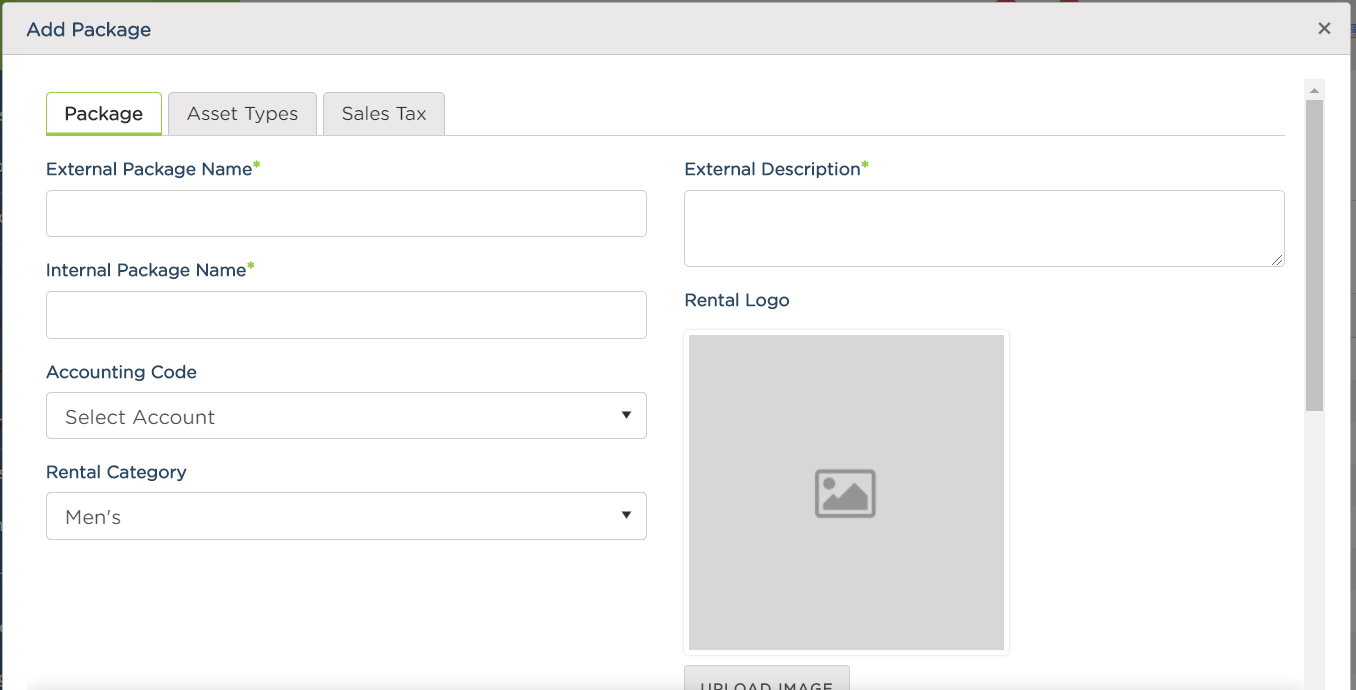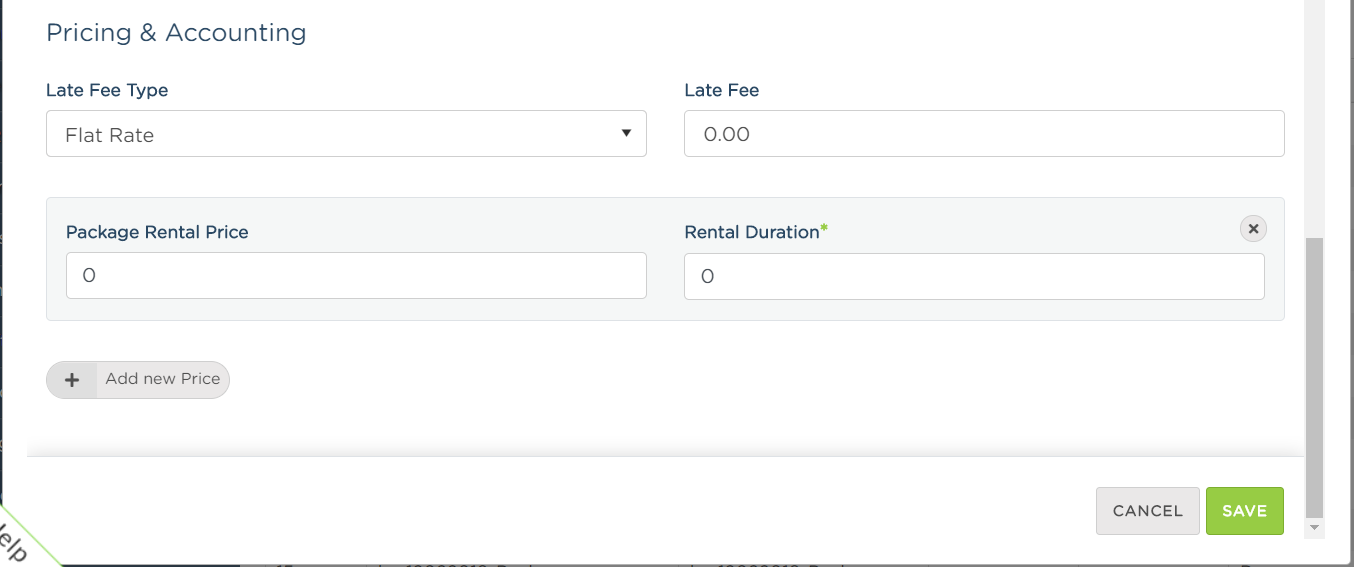 4. Fill in all the fields.
External Package Name: the name of the package
External Description: the description of the package
Internal Package Name: the name of the package for your accounting purposes
Accounting Code: select the accounting code for the package
Rental Category: select the rental category for the package
Rental Logo: the logo of the rental
Start Date of Sale: the beginning date of the package
End Date of Sale: the end date of the package
Earliest Pick Up Time: the earliest time that the guest can pick up the package
Latest Return Time: the latest time that the guest can drop off the package
Rental Duration Unit: select the unit to measure the duration of the package
Rental Duration Max: the maximum amount of time of the package as determined by the unit
Late Fee Type: the type of late fee you wish to charge
Late Fee: the amount or percentage of the late fee
Add New Price: add new prices as needed. This can be as many different fees based on duration as you want
5. Click on Asset Types tab.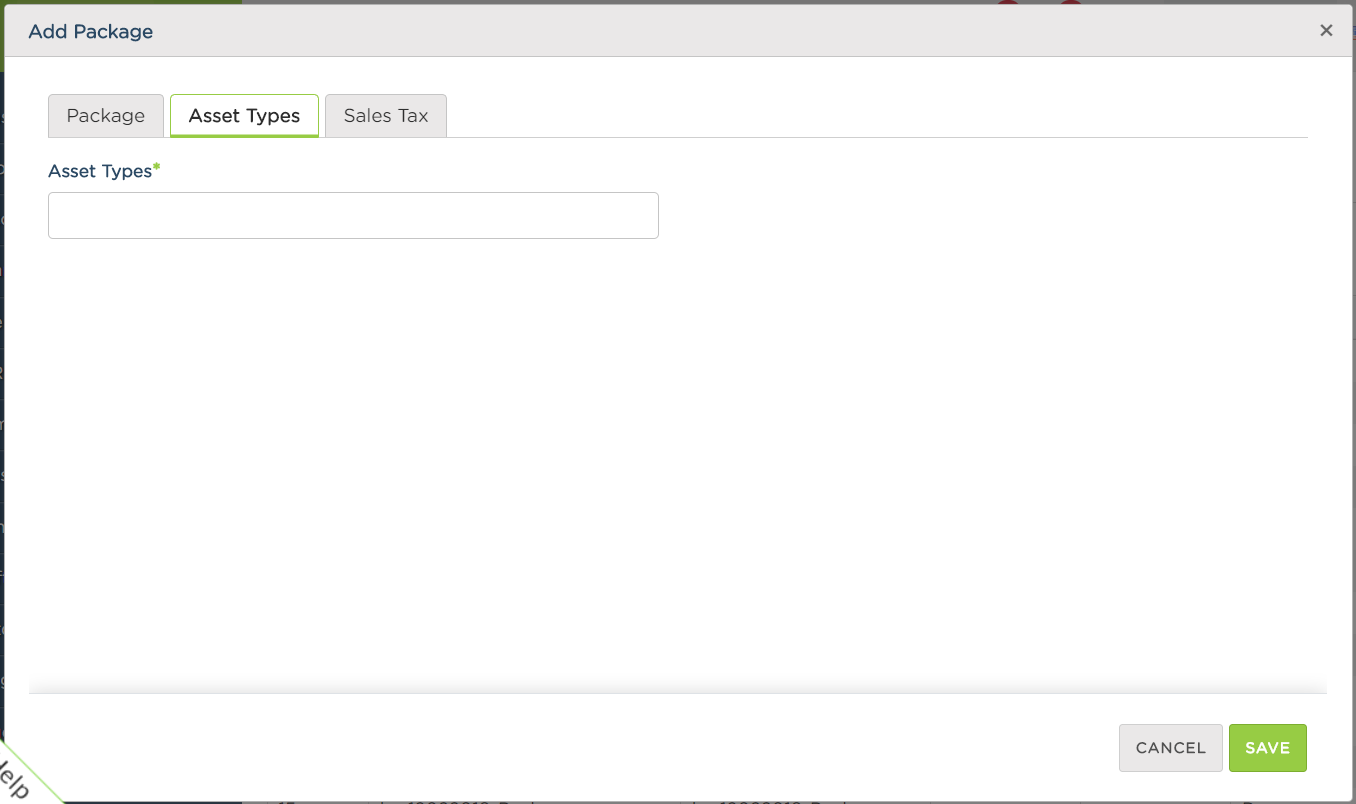 6. Select the asset types from the drop-down menu. You can select multiple asset types. To learn how to set asset types, visit our article here.
7. Click on Sales Tax.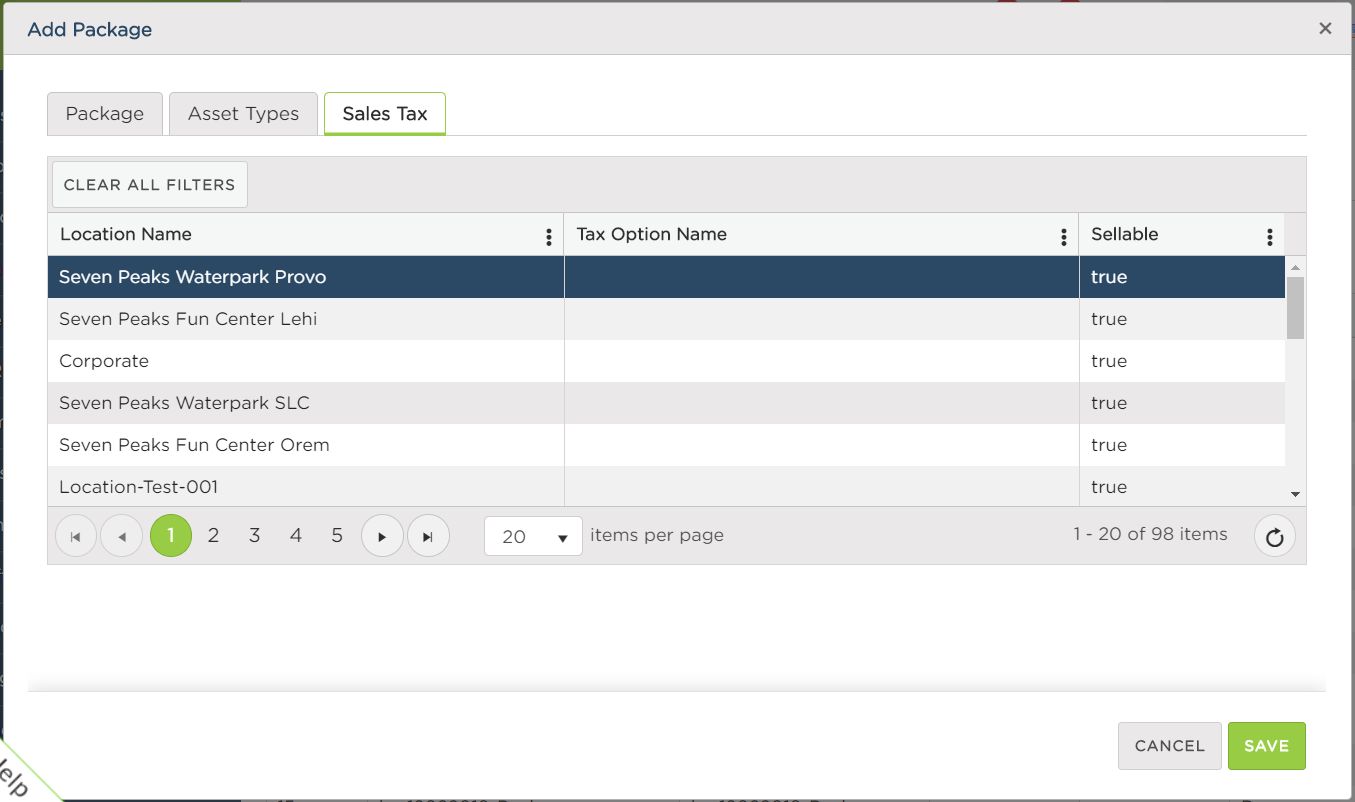 8. For any locations that this package is in, click on Tax Option Name and select the tax option that applies.
9. Click on Save.