Self-service rental kiosks reduce costs, modernize the look of any rental shop, and streamlines the rental process. This article explains how to configure a rental kiosk.
1. Log in to your Aluvii employee portal, and launch the Rental Management activity.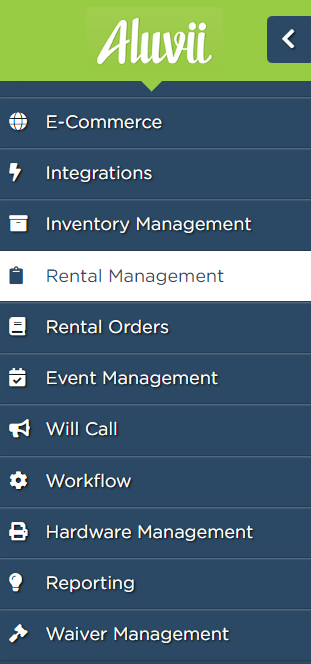 2. Click on Rental Kiosks tab.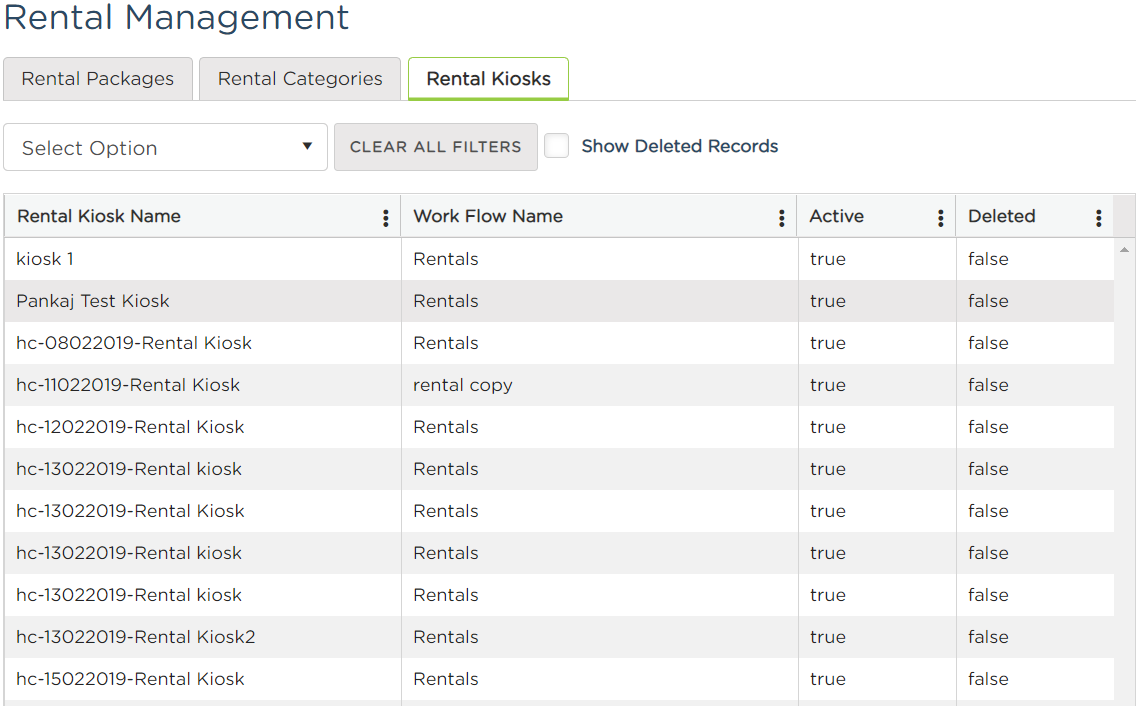 3. Click on Select Option dropdown, followed by Add Rental Kiosks.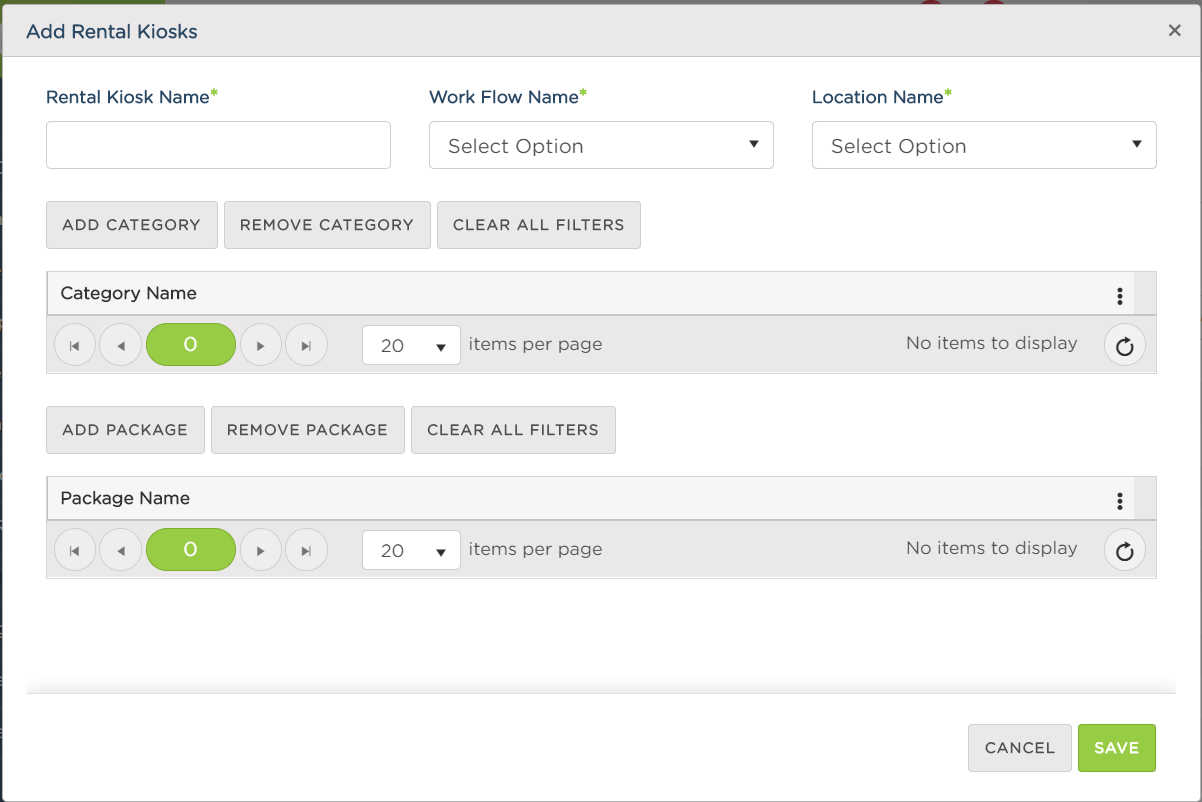 4. Fill in all the fields.
Rental Kiosk Name: the name of the kiosk
Work Flow Name: select the workflow format
Location Name: select the location of the kiosk
Add Category: add the categories of the kiosk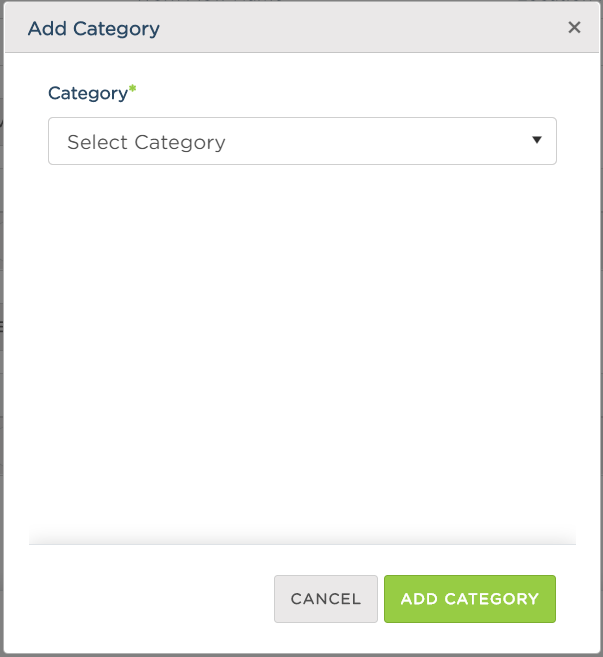 You can select multiple categories by clicking Add Category as many times as you need to.
5. Click on Save.