The fastest way to return your gear without looking up the order details.
1. Log in to your Aluvii portal, and click on Rental Orders on the left menu.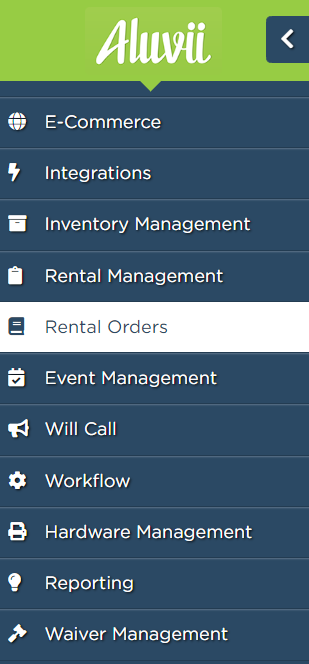 2. Click on Quick Return.

3. Scan or enter the barcode of the asset, followed by the Return Date/Time. This will automatically default to the current date and time. You can also check the Auto Return Asset with Search box to automatically return the asset when it is searched.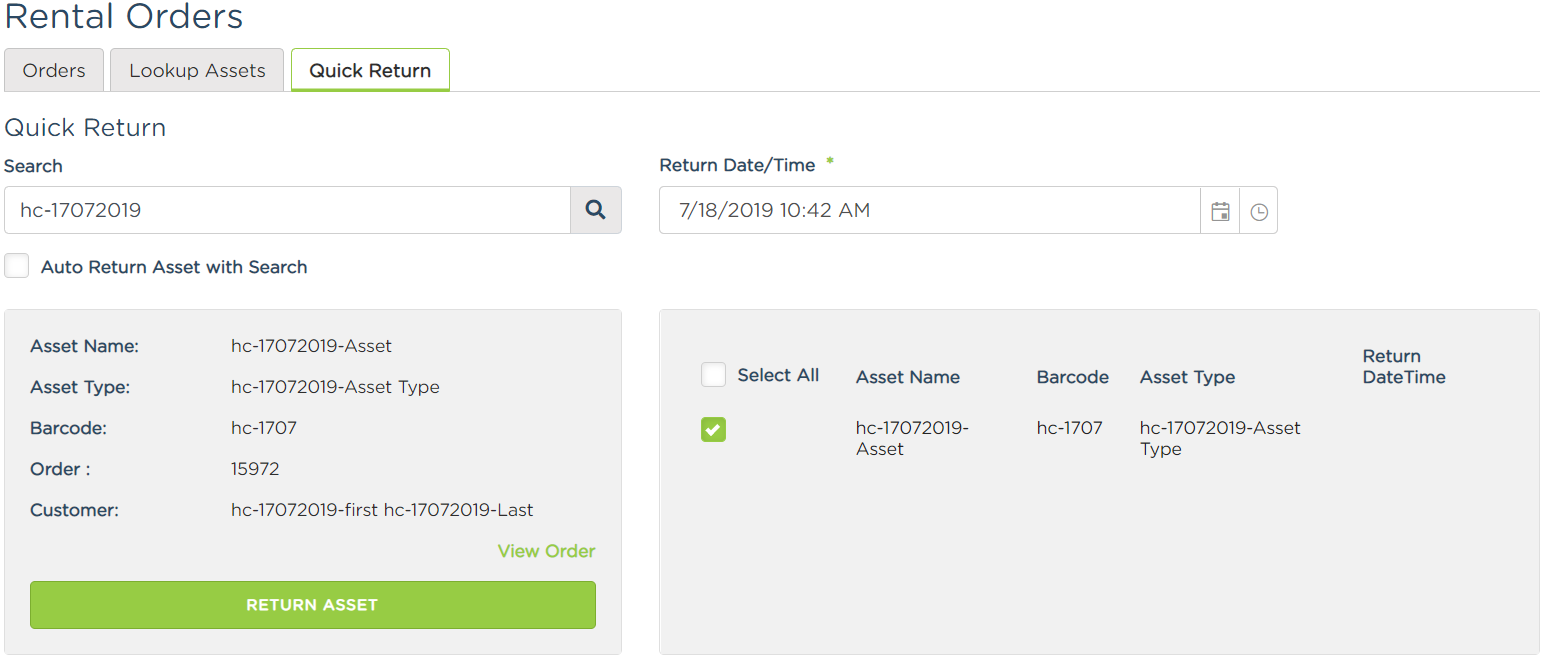 4. Once the asset has been found, the system will show all of the details of the asset. You can click on View Order to review the order as well.
5. Click on Return Asset to complete the return.