When creating a session, booking, waiver, or rental, you can add fields that include more information than just the standard workflows (which are discussed here, here, and here). To create custom fields, follow these instructions.
1. Log in to your Aluvii portal, and click on Administration in the left menu.

2. Click on Configuration, followed by Custom Fields.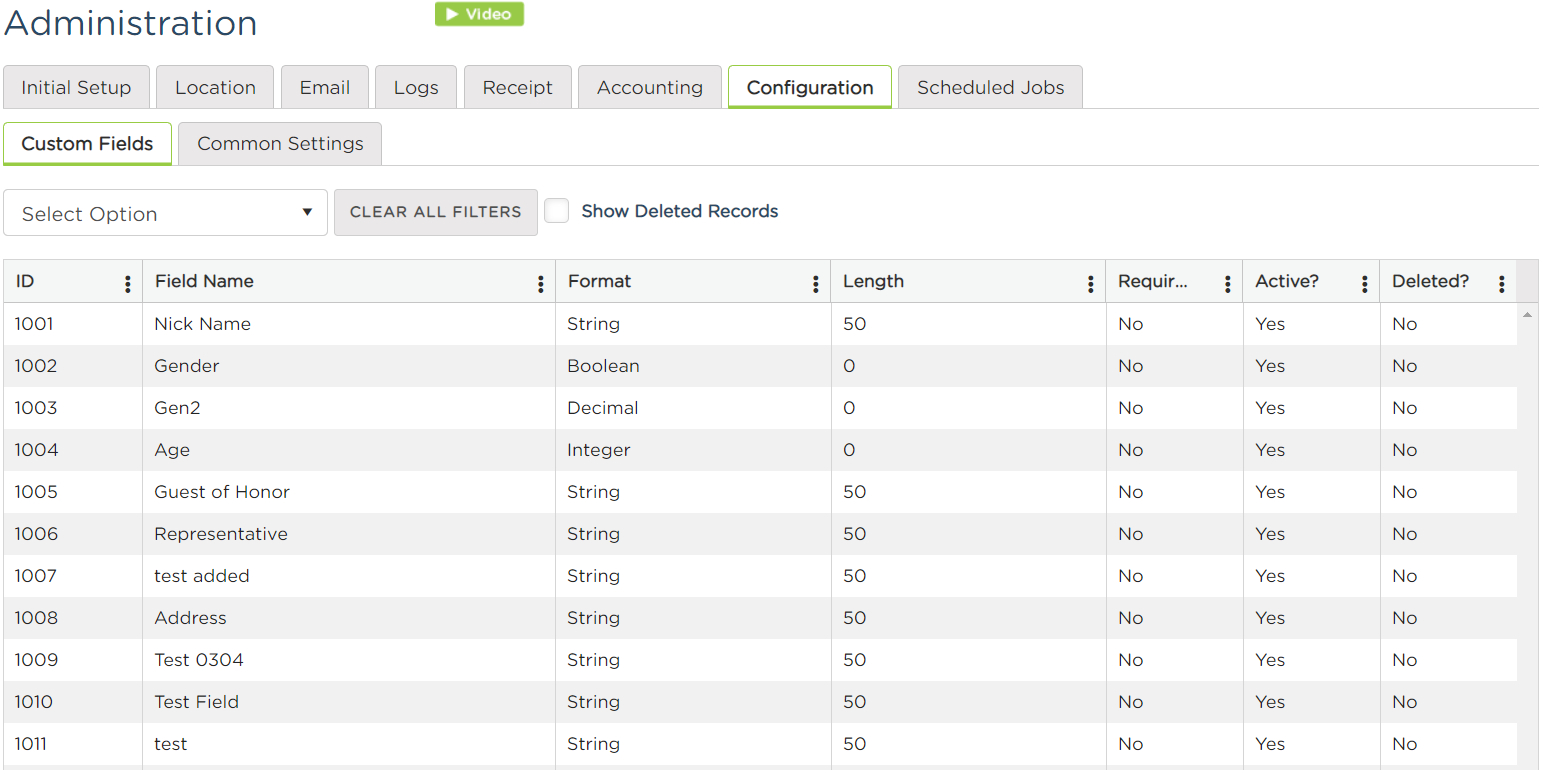 From here, you can see all of the custom fields that have previously been completed.
3. To add a new custom field, click on Select Option, followed by Add Form Field.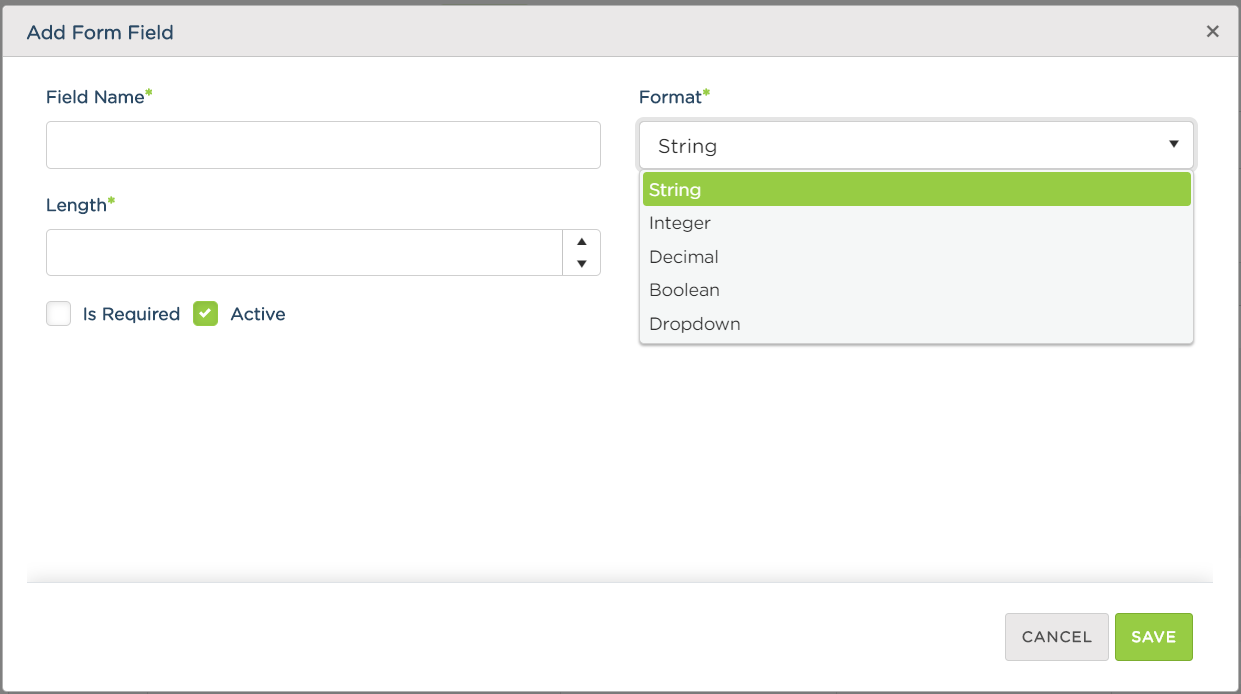 4. Fill in the fields to create the new custom field.
Field Name: the name of the custom field
Format: select the response format for the custom field

String: a line of text. Use the Length function to limit the length of the text response
Integer: a number
Decimal: a number, but with a decimal included
Boolean: a check box response
Dropdown: a drop down menu of selections. You can add multiple drop down fields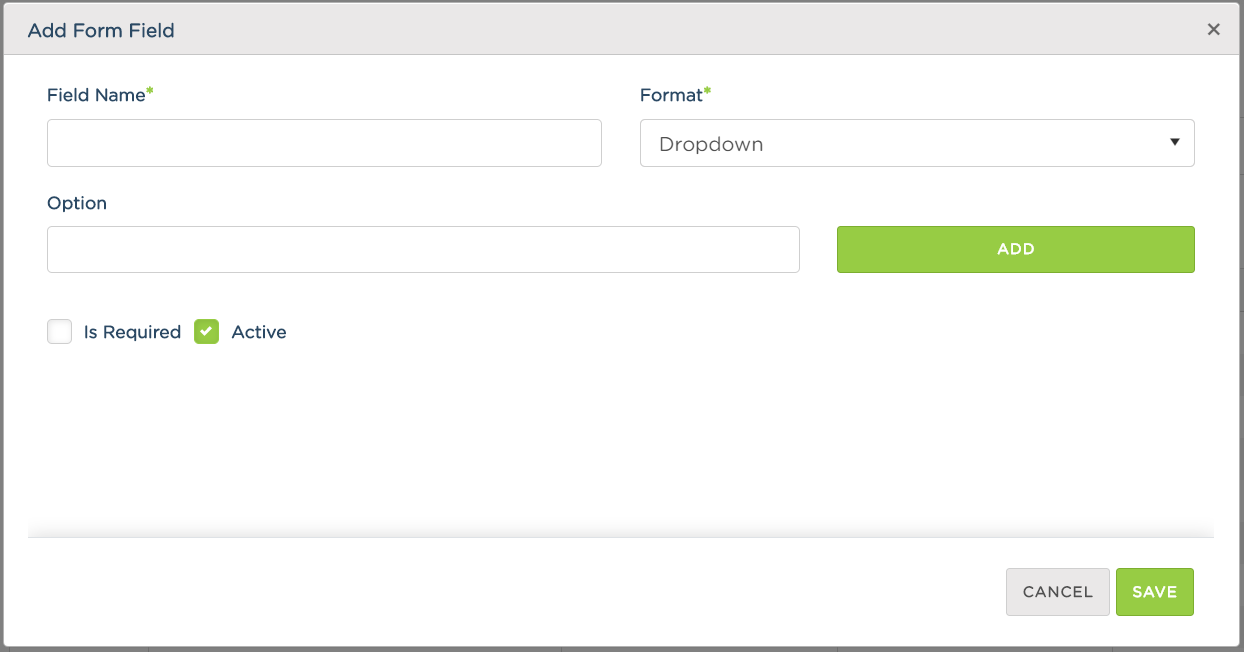 5. Click on Save.