The self-service kiosk module allows customers to place orders without employee interaction. This results in reduced payroll, shorter wait times, and a modern atmosphere. This module is a premium add-on and is available at an affordable monthly price. It was designed to yield returns in the first month by pairing an affordable subscription with the ability to use your own hardware.
Configure Self-Service Kiosk
1. Navigate to Register Management from the left menu.

2. Click on the Registers tab, and then click the Registers sub tab. Find the register you want to convert into a kiosk and double click on it to edit.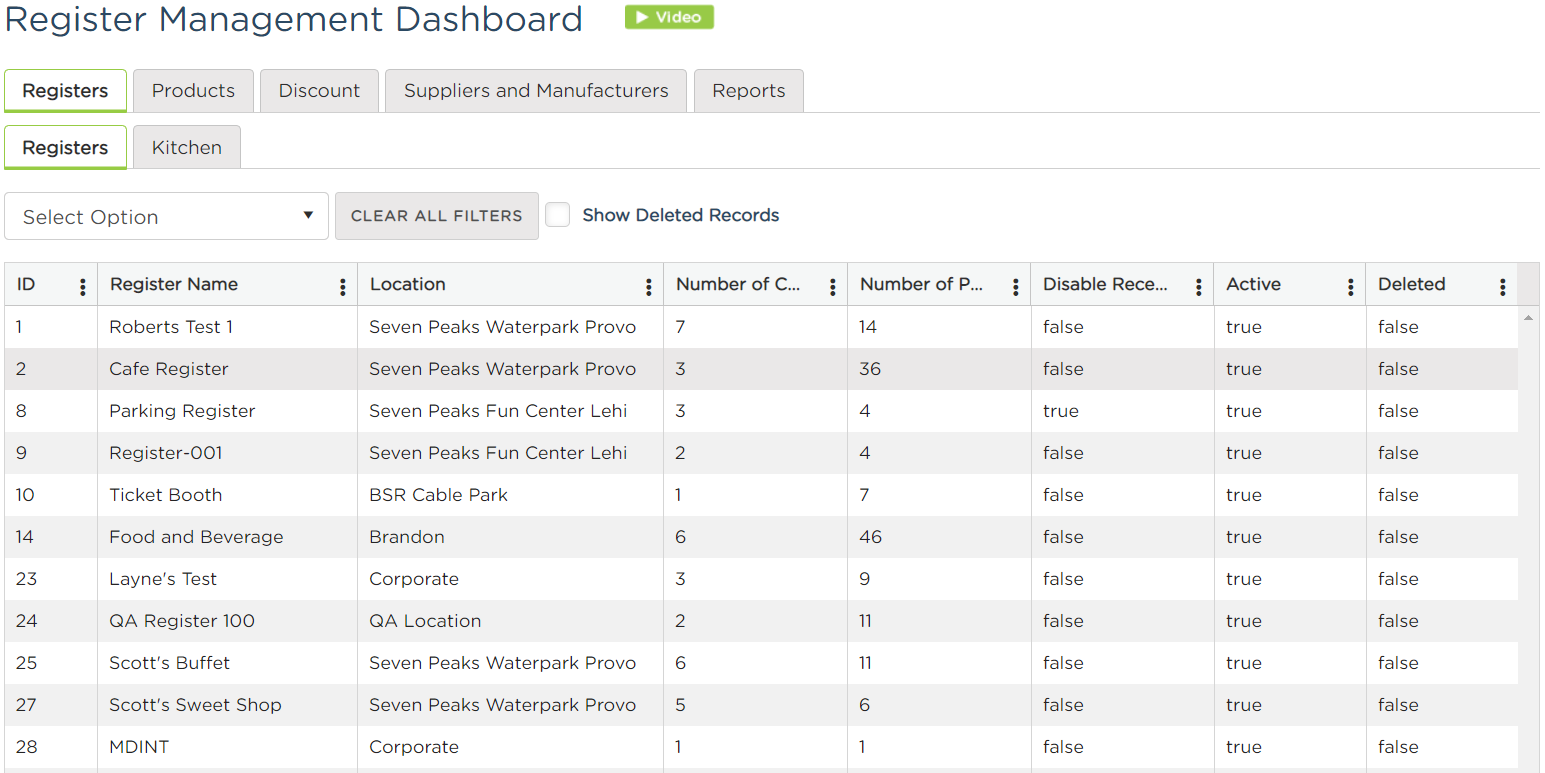 3. Click the Kiosk Settings tab and check the box to Enable Kiosk. Fill in all the necessary fields to configure the kiosk.
Primary color: the primary color scheme for the kiosk
Disable paper receipt: check this box if you do not have a printer attached to the kiosk
Show e-mail address: check whether the email address field for a receipt will be shown
Thank You Page Text: the text that will appear when the transaction has been completed
Landing Page Image: the default image for the landing page when the kiosk is inactive
Call Name Label: define how you will call for the order, eg. customer's name, table number, etc.
Inactivity Timer: the amount of time of inactivity before the kiosk will reset
Timer after transaction: the amount of time that the Thank You page will display before the kiosk will rest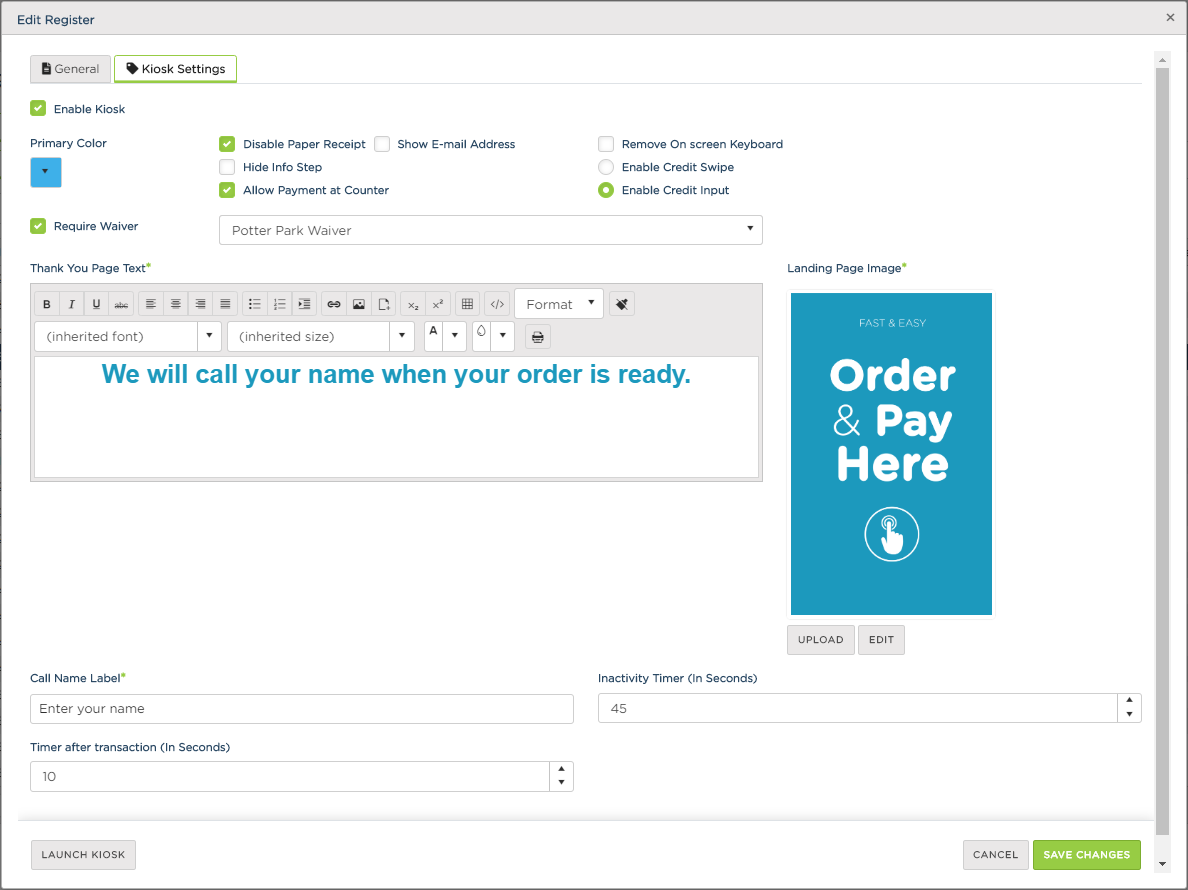 4. Click Save Changes.
5. When everything is configured and you're ready to view the kiosk, click the Launch Kiosk button.