Branding
This section of this article covers branding of the event management portal.
1. Launch the Event Management activity.

2. Click on Other Settings tab, followed by Branding sub tab.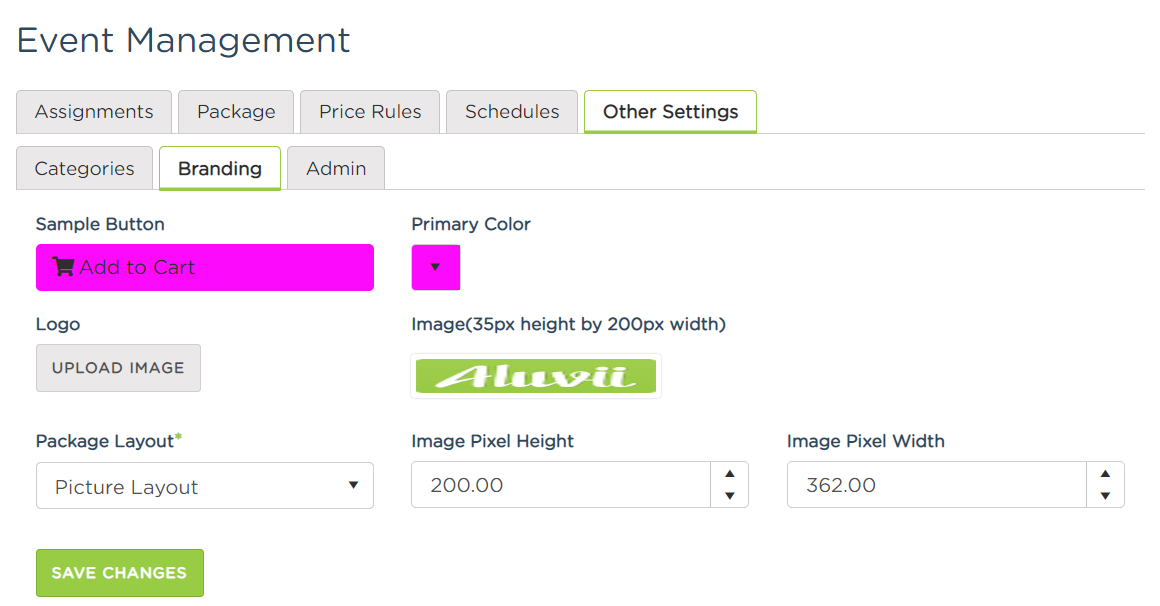 Sample Button: will show you what the Add to Cart button will look like
Primary Color: change the color of the Add to Cart button
Logo: upload your logo
Image: shows your logo as uploaded. We suggest that you format your logo to be 35px by 200px for best fit
Package Layout: you can choose a variety of looks for your event from here
Image Pixel Height and Width: if your layout has an image, you can change the height and width orientation from these two fields
3. When you are satisfied with your changes, click on Save Changes.