This article covers the creation of email receipts.
1. Launch the Administration activity.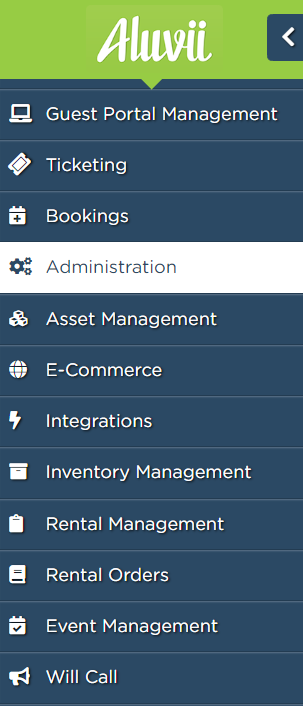 2. Click on Receipt tab, followed by Email Receipt sub tab. Click on Select Option dropdown, followed by Add Email Receipt.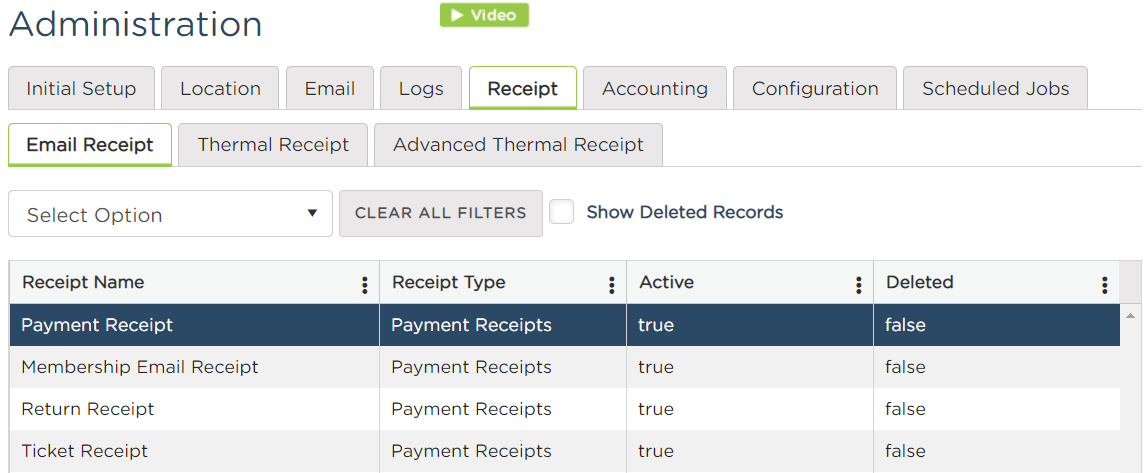 3. Fill in all the fields for the new email receipt.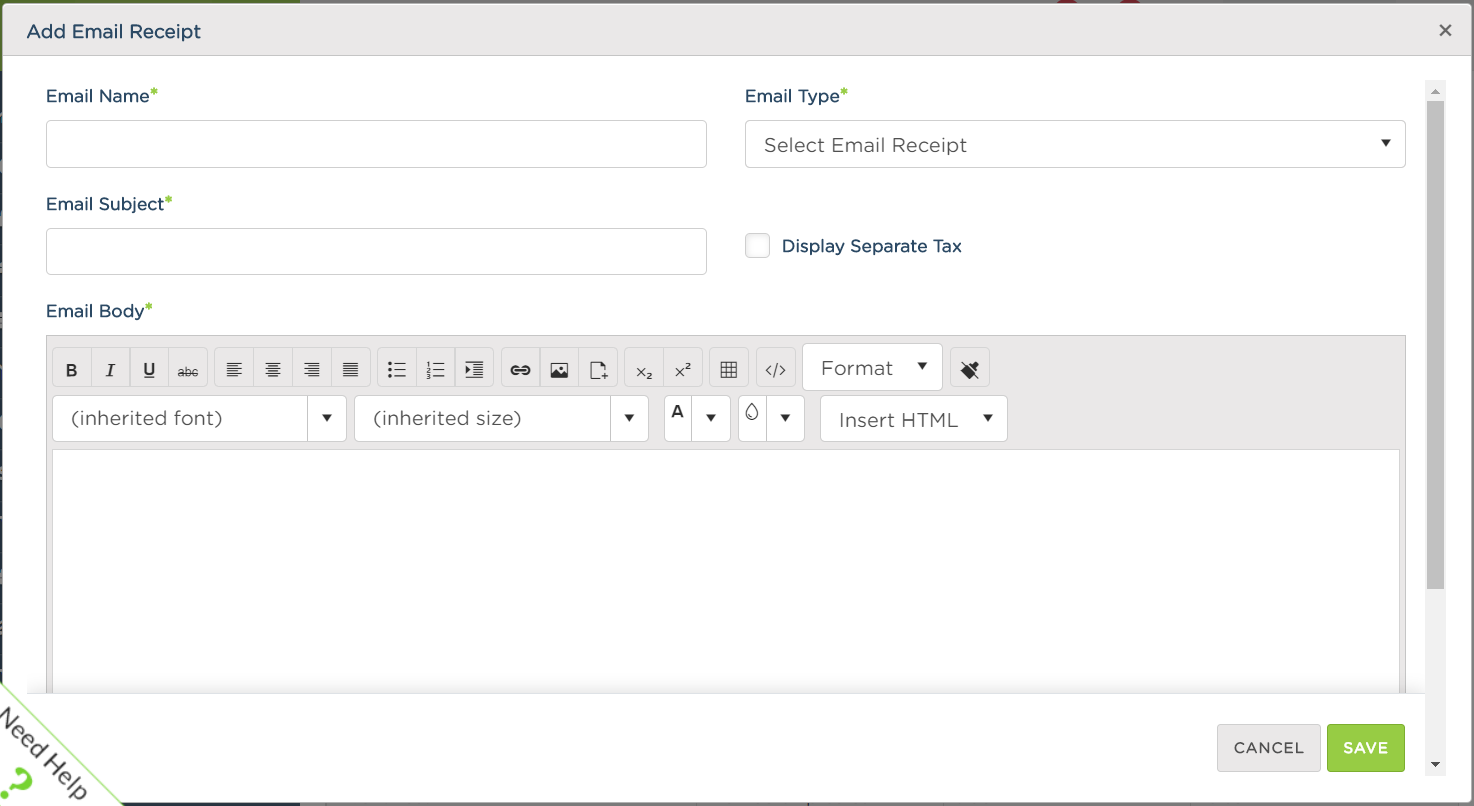 Email Name: the name of the new email receipt.
Email Type: the type of receipt
Email Subject: the subject line of the email
Email Body: the email that will appear in the guest's inbox
You can use the Insert HTML function to enter fields that will fill according to the guest's settings and the purchases
5. Click on Save.