In order to accurately keep track of your rentals, it is useful to have the physical assets that you rent tracked in Aluvii. This will allow you to know where all your assets are at all times, who is renting them, and their availability.
1. Log in to your Aluvii employee portal, and launch the Asset Management module.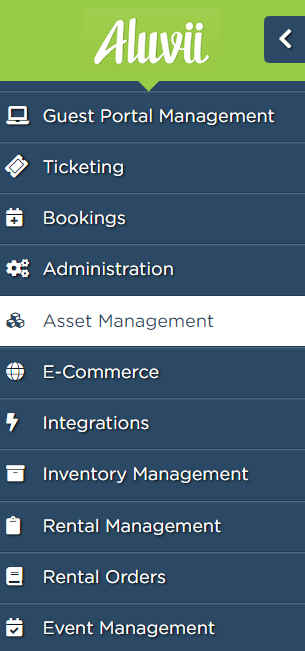 2. Ensure that the Assets tab is active to display a list of the existing assets and their statuses.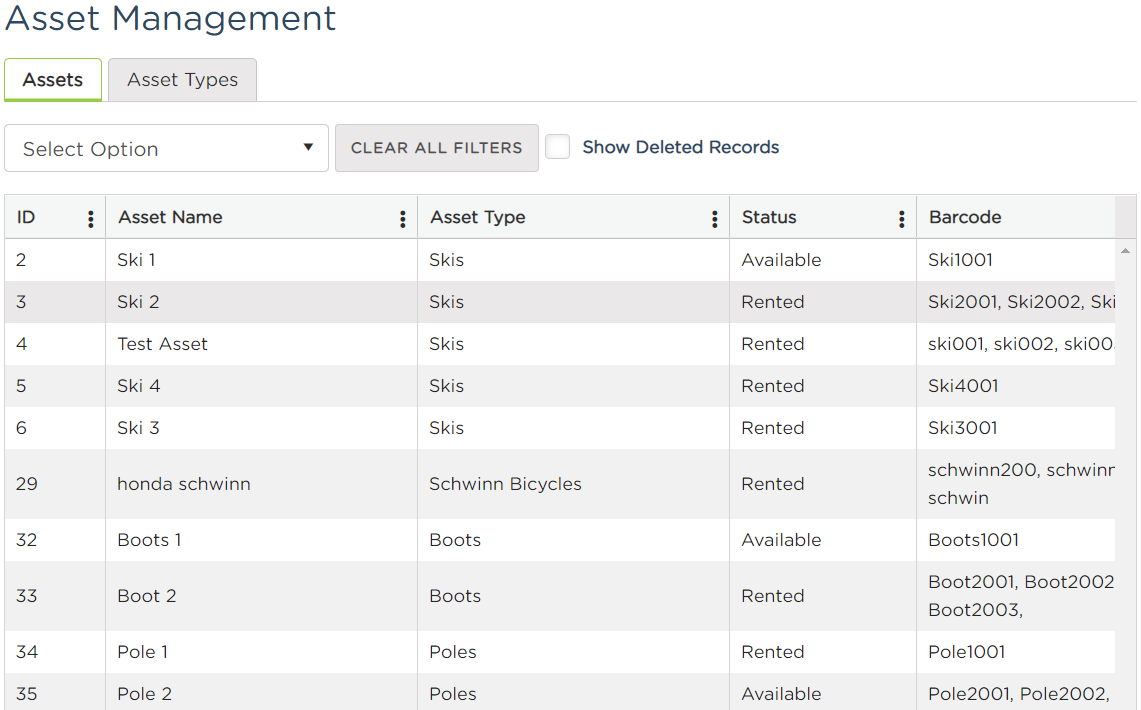 3. To create a new asset, click on Select Option dropdown followed by Add Asset.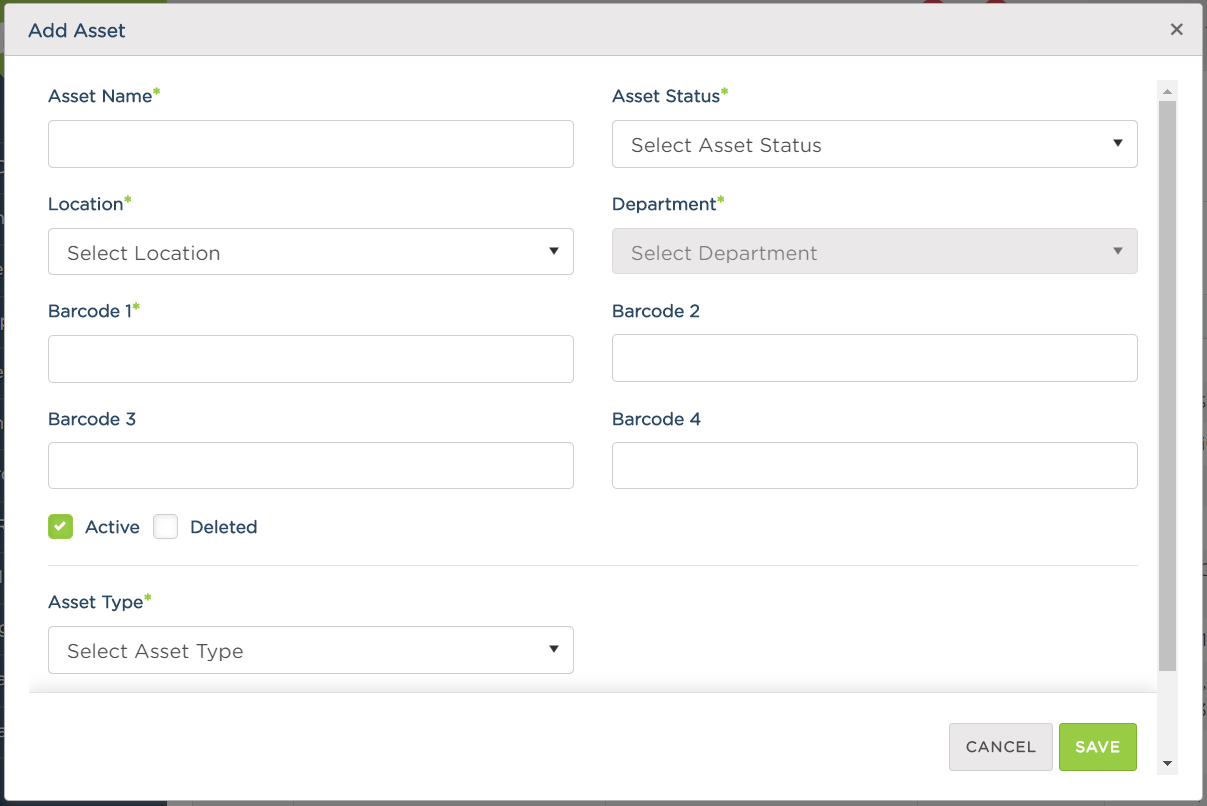 4. Fill in all the fields to create the new asset.
Asset Name: the name of the asset
Asset Status: select the status of the asset
Location: select the location of the asset
Department: select the department of the asset. This field will become active once the location has been selected
Barcode 1: enter the barcode for the asset
Barcode 2-4: enter any optional barcodes for the asset
Asset Type: select the asset type. To learn about asset types, read our article here.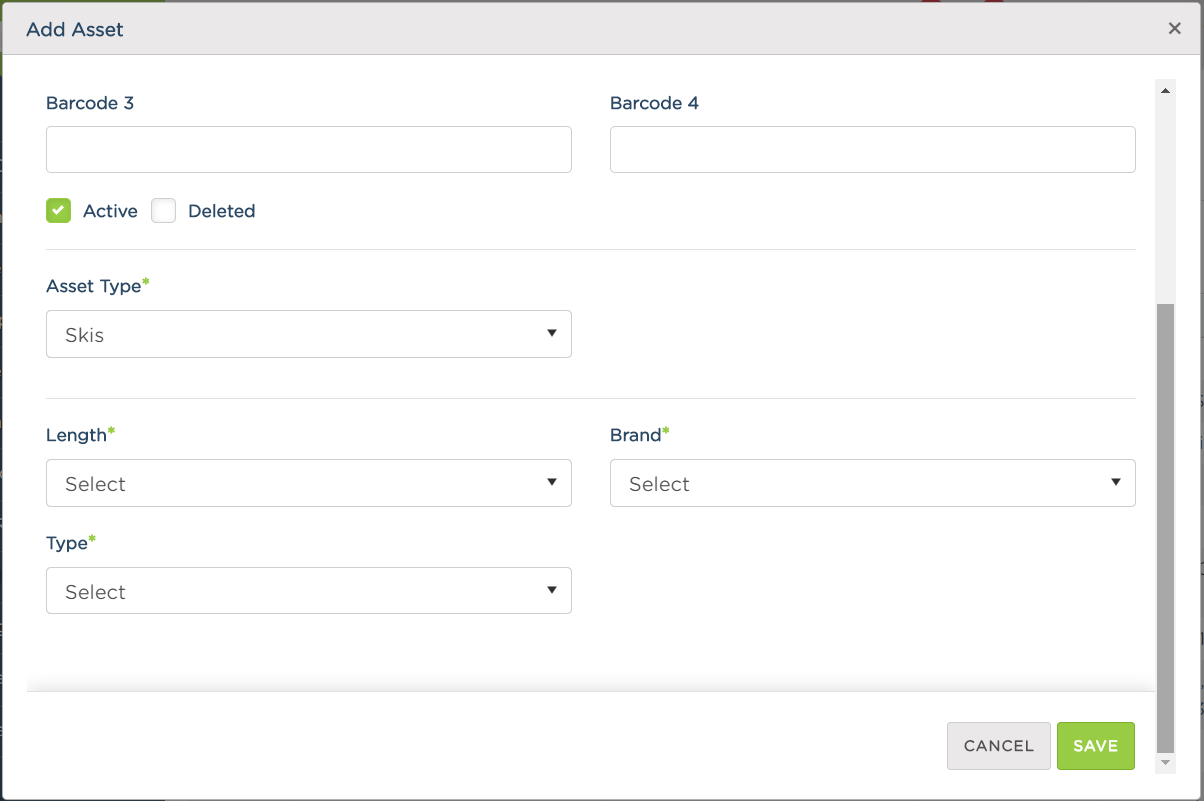 5. Once your asset type has been selected, add in the optional fields that are required from the asset type.
6. Click on Save.