Aluvii can accept optional gratuities/tips from customers at time of payment. Throughout Aluvii software, gratuities/tips are referred to as tips.
Receiving Tips from Customers
Tips are collected at the payment screen. Regardless of which module you are using (Guest Management, Bookings, Employees Register, Rental Orders, etc.) when you click to proceed to payment, you are taken to the payment screen. Once on the payment screen, click the More tab to view additional payment tender options.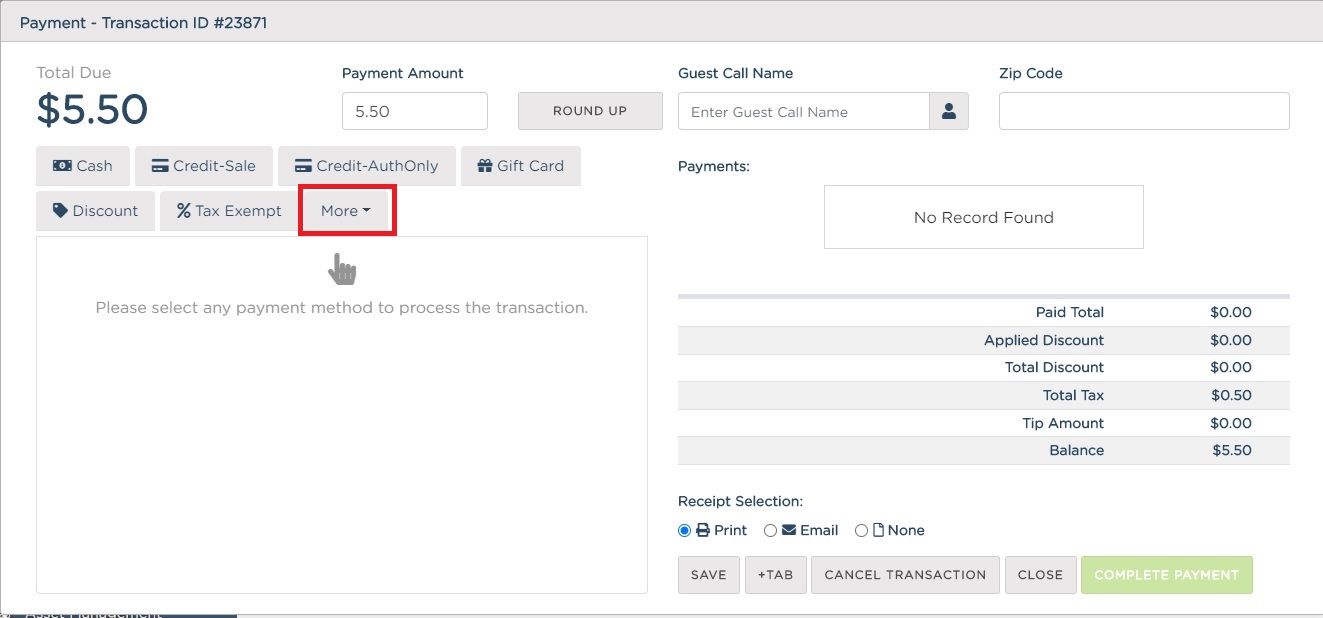 Select Tips from the drop down menu.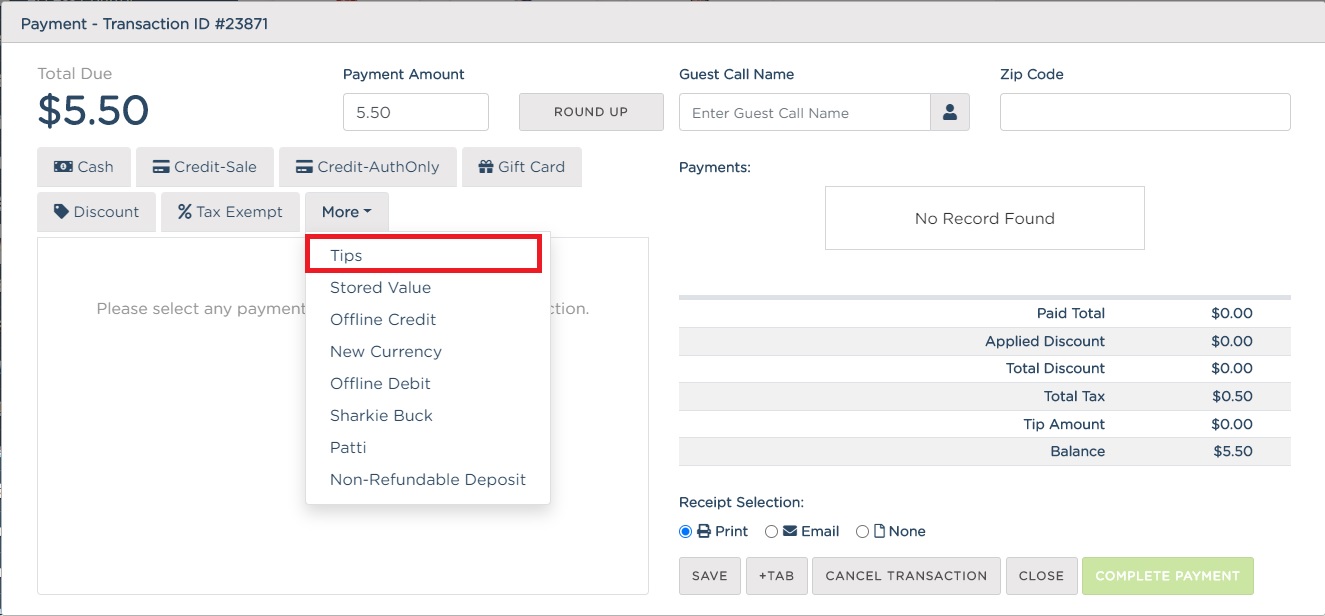 Type the tip amount into the Enter Tip Amount box.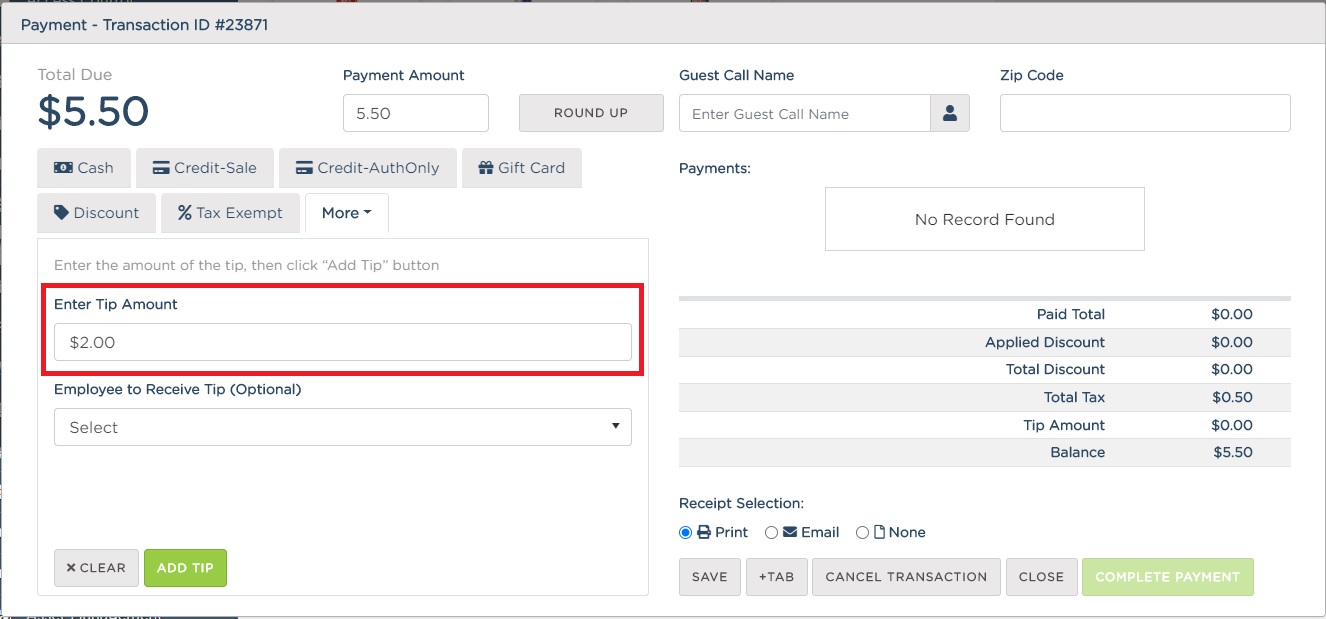 You can optionally assign the tip to a specific employee using the Employee to Receive Tip (Optional) drop-down menu. Click on Add Tip button to add the tip to the cart. Note that you can add tips to multiple employees by adding more than one tip and each time assigning a new employee.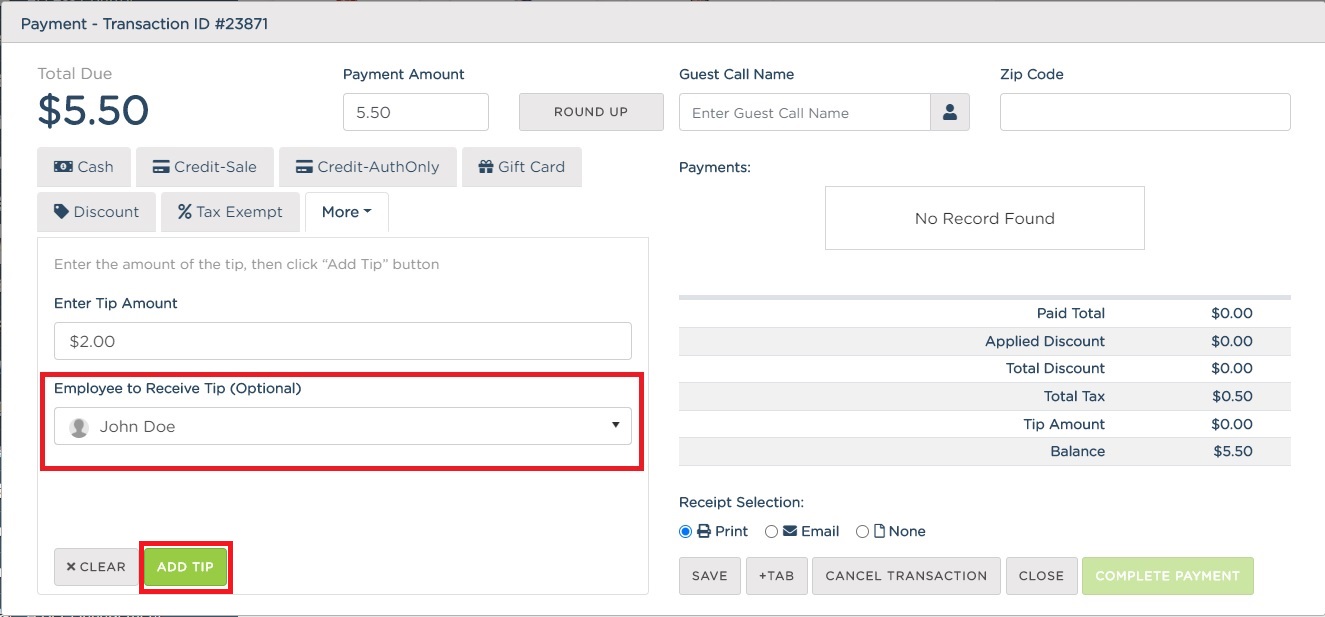 You will see the tip added to the cart details.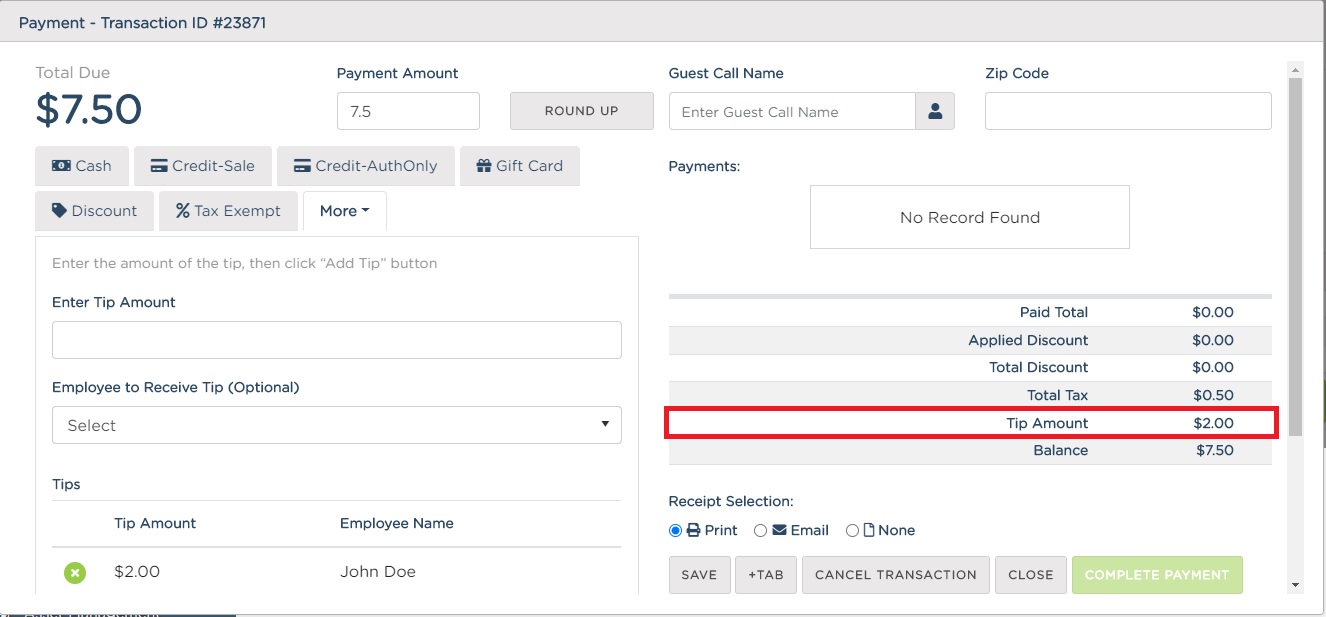 Read more about cashing out tips to employees.