Aluvii accepts many forms of tender payment types by default including cash, credit and debit card payments, gift cards, and stored value. Additionally, you may want to take other custom forms of payment such as checks, reseller vouchers (such as Groupon), etc. For these, Aluvii provides the ability to create customer tender types as payment options.
1. To add a tender type, go to Administration module > Accounting Tab > Tender Management sub-tab> click the drop down on Select Option then click on Add Tender.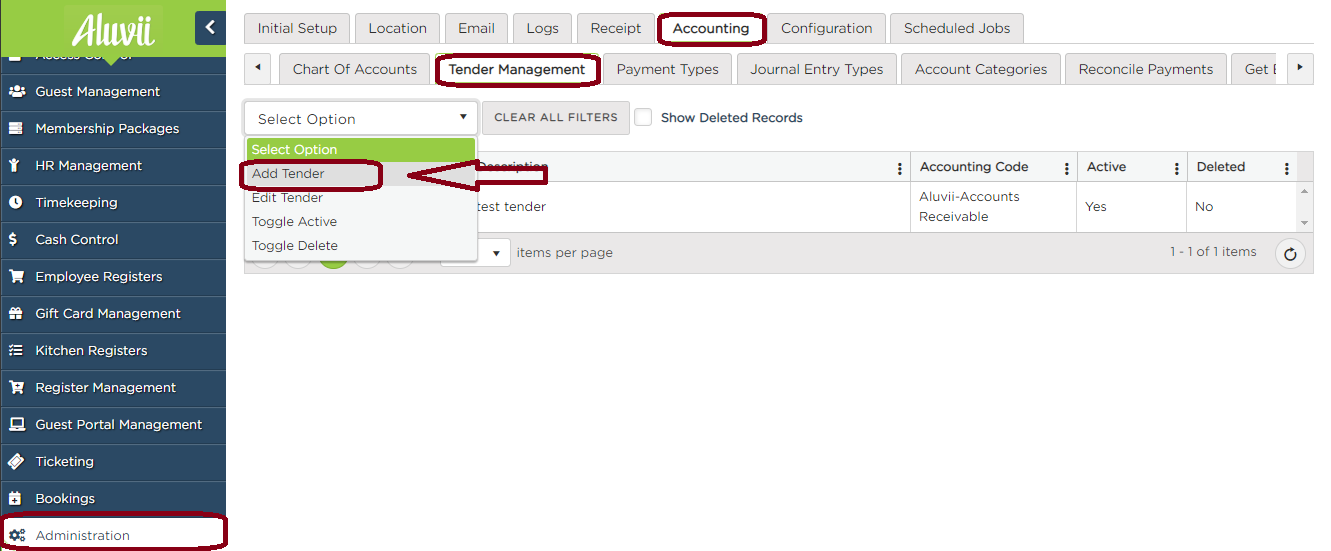 2. Type a Tender Type Name and Tender Description. You can optionally assign an Accounting Code and click "Save"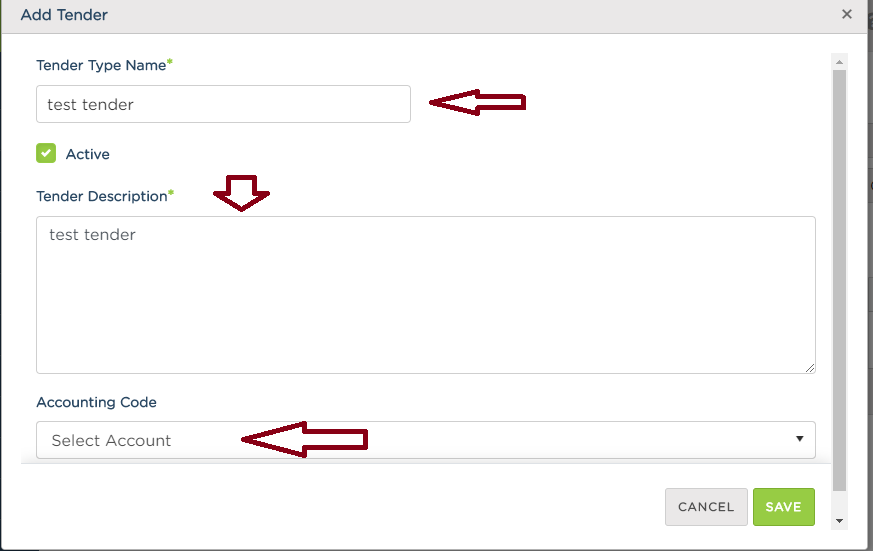 3. The tender type you just added is now available in the more tab of the employee-facing payment screen as an available tender type.