CardKnox is Aluvii's fully integrated and supported payment gateway partner. Unless you are part of some legacy exceptions, you are likely using CardKnox to process debit and credit cards (charge cards). CardKnox has a very robust Cardknox Merchant Portal to manage your customer's credit and debit payments.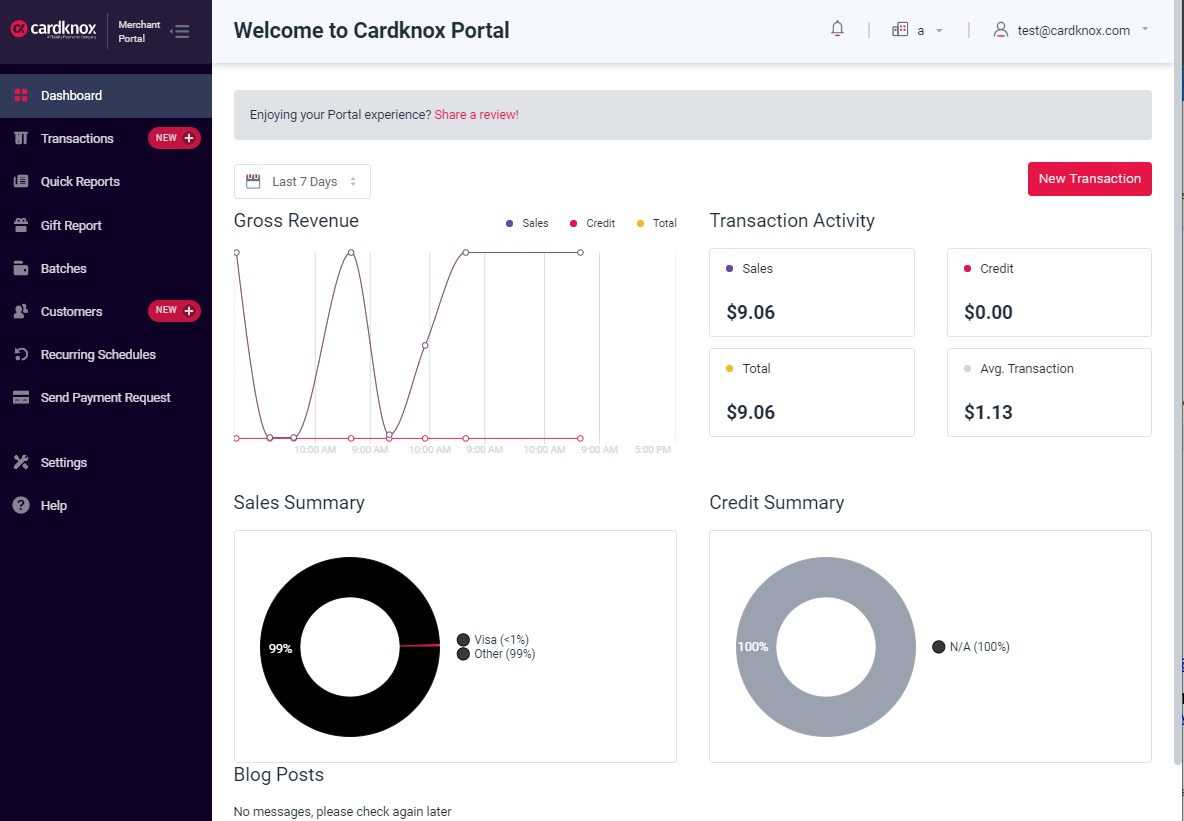 Register to use the CardKnox Portal
If you do not have a login to the CardKnox merchant portal, we strongly recommend that you register for one. If you run into issues registering, please ask an authorized user to email support@cardknox.com with any information you can provide related to where the registration process is failing. You can also call them at 844-227-3566.
Using the CardKnox Portal
CardKnox has a very comprehensive Cardknox Merchant Portal User Guide and a helpful introduction video that will help you become proficient with the CardKnox portal in just a few minutes. Functions you can perform on the CardKnox Portal include searching for transactions; refunding transactions (in general, charging and refunding cards should be done through Aluvii - this is only as a backup or if something goes wrong such as a duplicate transaction); viewing batch details; adjust settings such as portal display settings, time zones, etc.; viewing reports; adding users; managing disputes/chargebacks; and more.