Configuring your CardKnox payment gateway in Aluvii is a one-time configuration.
1. Navigate to the Administration activity.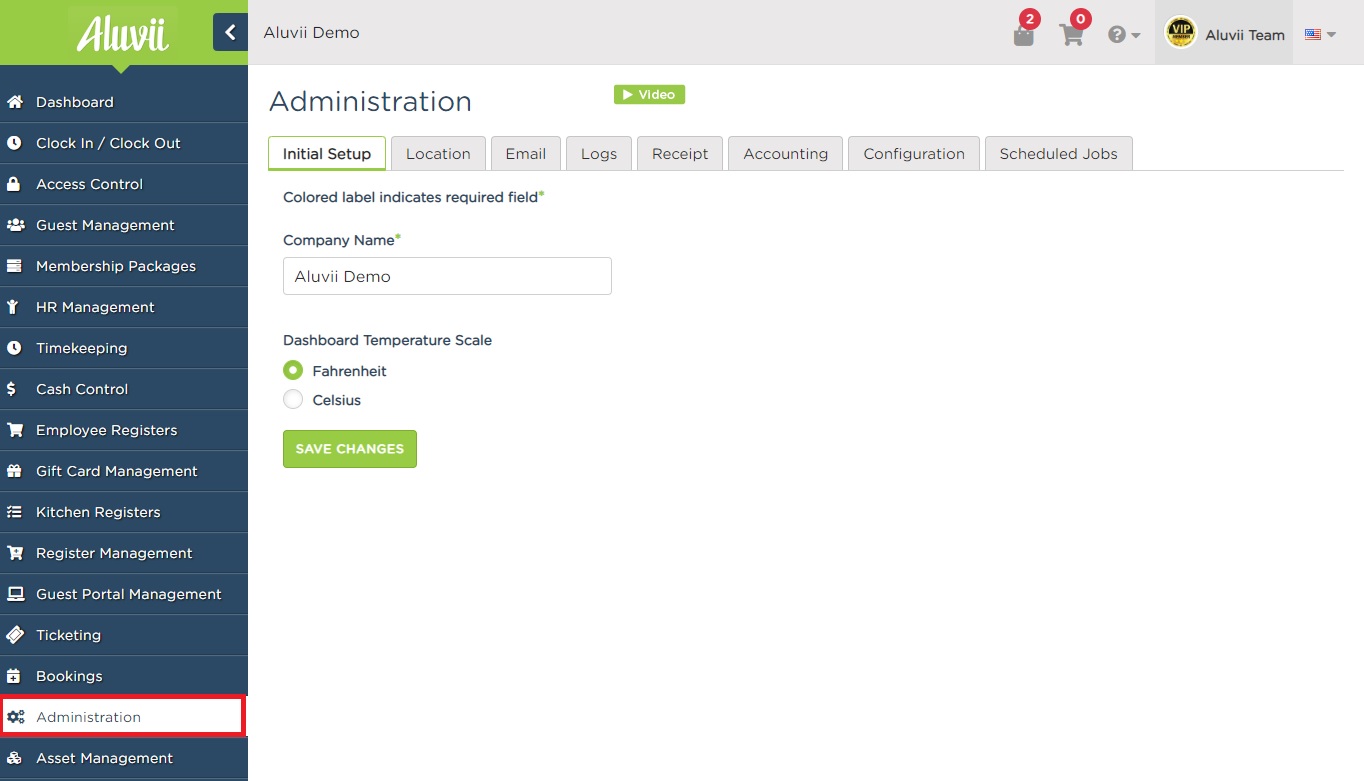 2. Click on the Configuration tab, then Common Settings tab, then Payment Gateway option.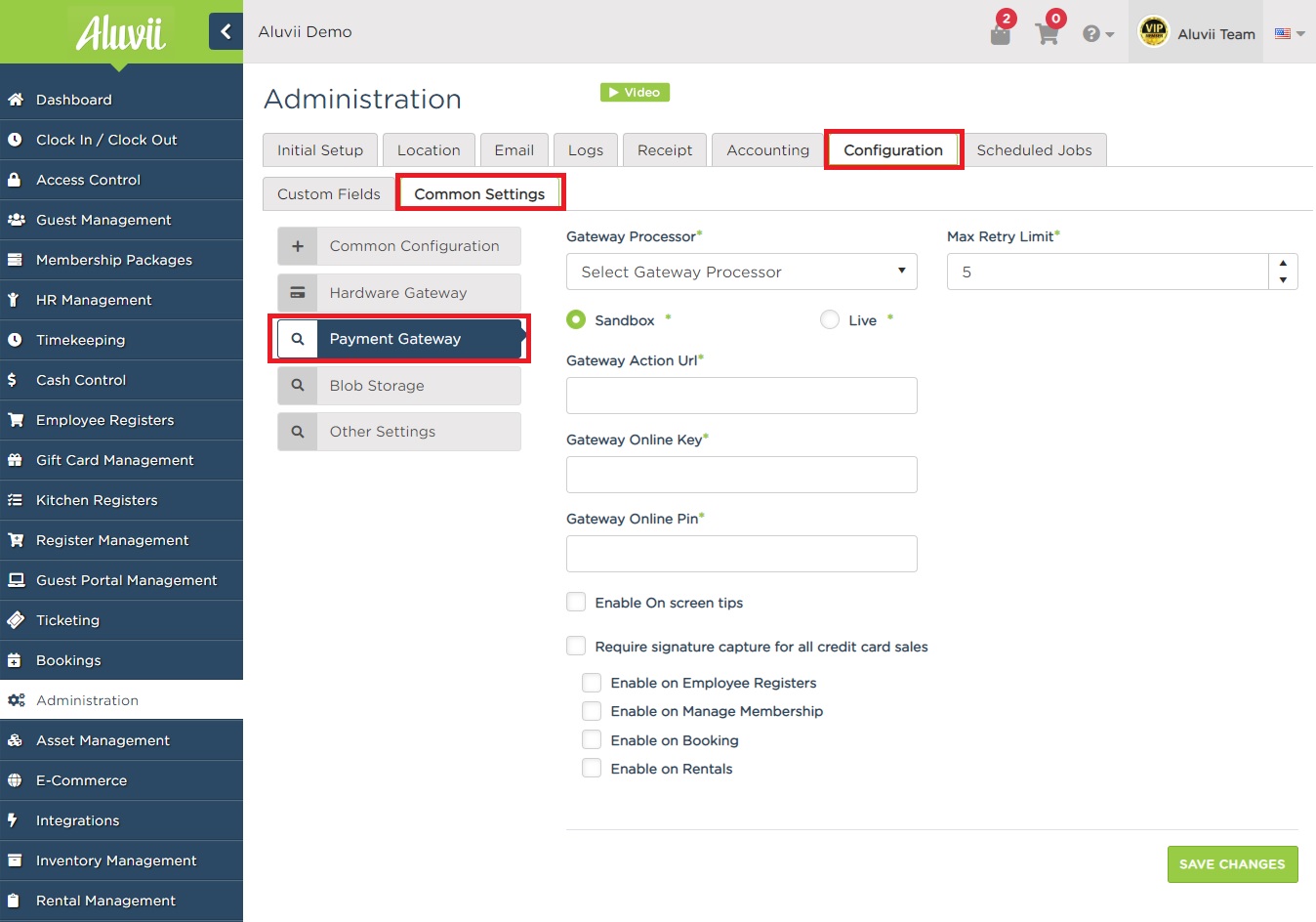 3. To configure:
Click on the Gateway Processor drop-down and select CardKnox.
Type https://x1.cardknox.com/gateway into the Gateway Action URL field.
Enter the Gateway Online Key which will be provided to you from your payment

processing contact. It is typically a long, alpha-numeric string.

Checking the Require Zip Codes on Payments enables AVS Zipcode matching (Address Verification System) which applies to credit card payments. This option matches the zip code entered at the time of payment and the zip code on the credit card account. A mismatch on the zipcodes will result in a declined payment. Please note that this feature also requires specific settings from your CardKnox account to be enabled.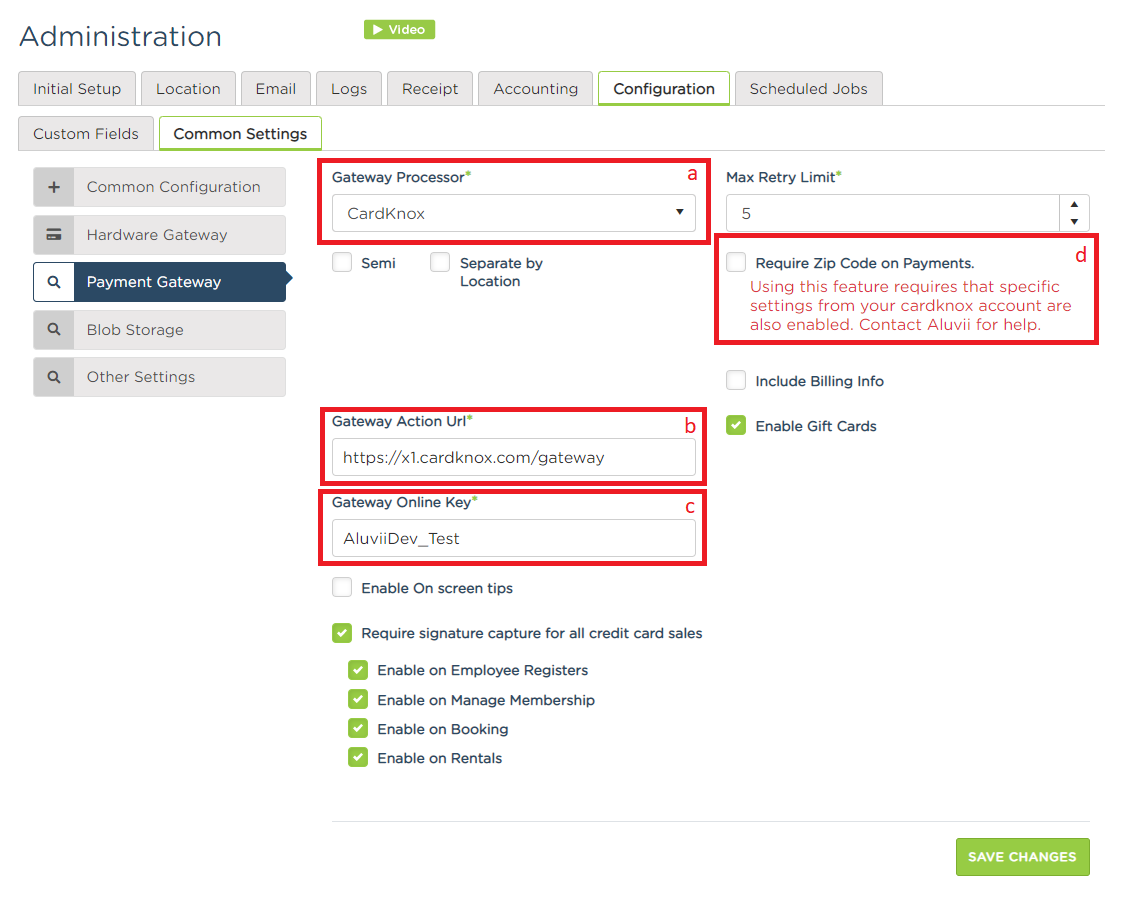 **Credit Sale payment screen comparison: Require Zip Codes on Payments checked vs unchecked.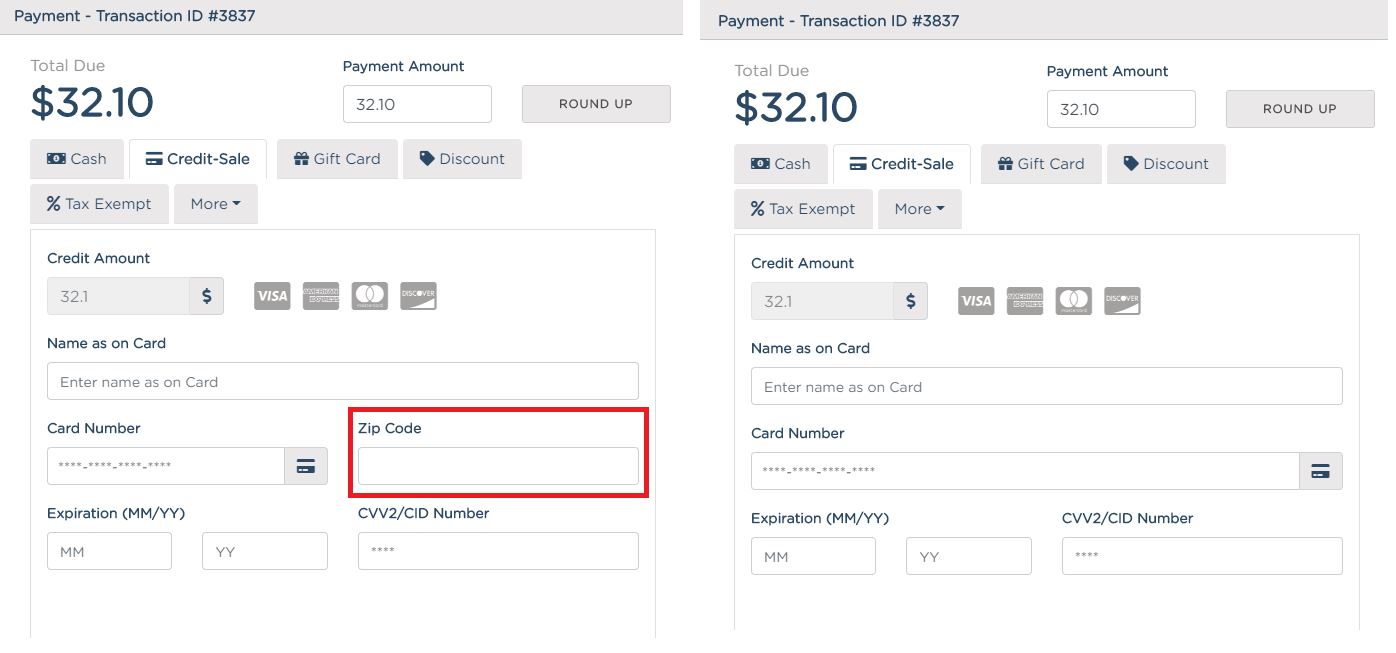 4. Click the Save Changes button at the bottom. You will see a confirmation popup in green.

5. If you do not receive a green confirmation popup, check the form for any missing data. All required fields will show a message below them if you did not enter a value.

6. Process a test payment transaction through Aluvii using one of your debit or credit cards. Confirm on the CardKnox Merchant Portal and on your debit or credit card issuer portal that the payment was processed successfully.
Some other optional configurations on this screen are described here:
Max Retry Limit

: This is strictly related to memberships on payment plans, and this is the number of days/attempts that Aluvii will try to bill cards for failed payment plan charges. The default is 5, but can be adjusted accordingly.

Semi

: This is for semi-integrated processing integrations. It is mostly used in Canada and other international countries. Consult with an Aluvii representative when changing this value.

Separate by Location

: For clients that manage multiple locations within a single Aluvii site, and you want to route processing to different merchant accounts/bank accounts by location. Custom cardknox keys are required for this. Consult an Aluvii representative to set this up.