You may find sometimes when doing credit card payments through Aluvii that the customer's credit card gets charged, but the charge doesn't show in the Aluvii software. This scenario only happens with credit card payments that are done on a payment terminal device. This can happen if there is a break in communication between the Cardknox payment gateway charging the card and the Aluvii software.
To explain further, when a transaction is ready for payment and the credit card tender is selected, the transaction amount is sent to the device for payment. During this payment process, Aluvii software is waiting for the device to successfully charge the card and send an approval response back to Aluvii. If successful, Aluvii will receive the response from the device and complete the transaction like normal. If this approval response from the device back to Aluvii is somehow interrupted, the card can be charged but Aluvii never receives the approval response. At this point, the cashier doesn't see the payment in Aluvii and might assume the card was not charge. Often times the cashier will attempt to swipe/insert the card again and receive a "duplicate payment" error message on the device. This shows that the card was already charged for this transaction, but Aluvii isn't showing it. When this happens, the transaction cannot properly be completed and the cashier is stuck. To get around it, cashiers will sometimes refresh the browser and start a new transaction and charge the card again. This can cause unbalanced reporting in Aluvii from the abandoned transaction, and can cause the customer to be accidentally charged twice.
To help better resolve this issue, we have added a button to the payment screen to "Find Missing Payments". Clicking this button will check Cardknox back end and retrieve any payments that were charged in Cardknox, but not showing in Aluvii. If there is a payment found, it will pull the payment into Aluvii and allow the cashier to finish the transaction like normal. We have also added some code to the payment process that will detect any errors and automatically check if there are missing payments. But if this automatic process doesn't work, the button is a way to manually check for payments.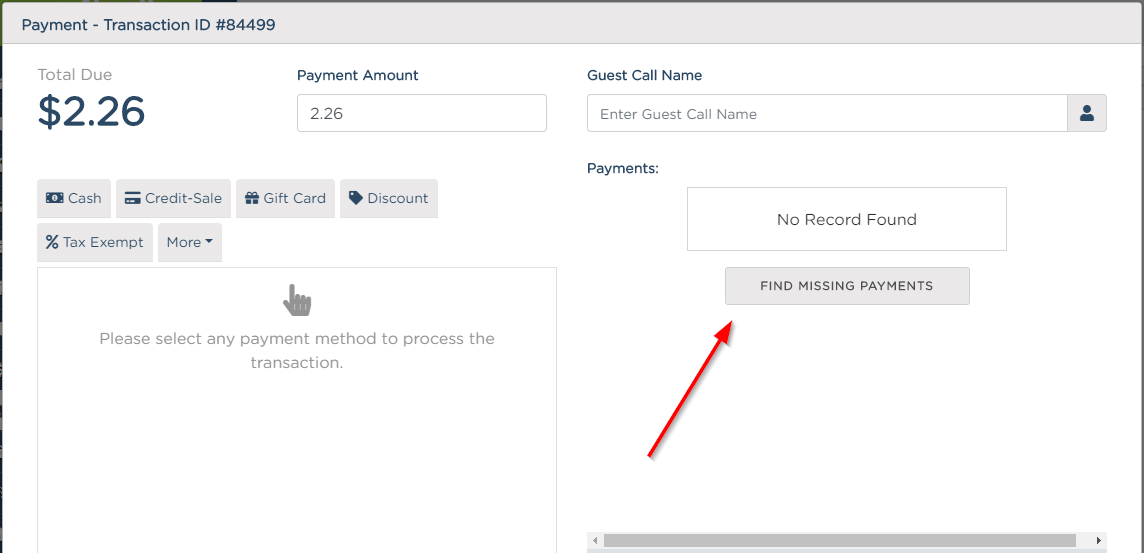 If all else fails and you get stuck, reach out to our customer support team via chat.