1. To create a template for the receipt; go to Administration module > Receipt tab> Advanced Thermal Receipt sub tab.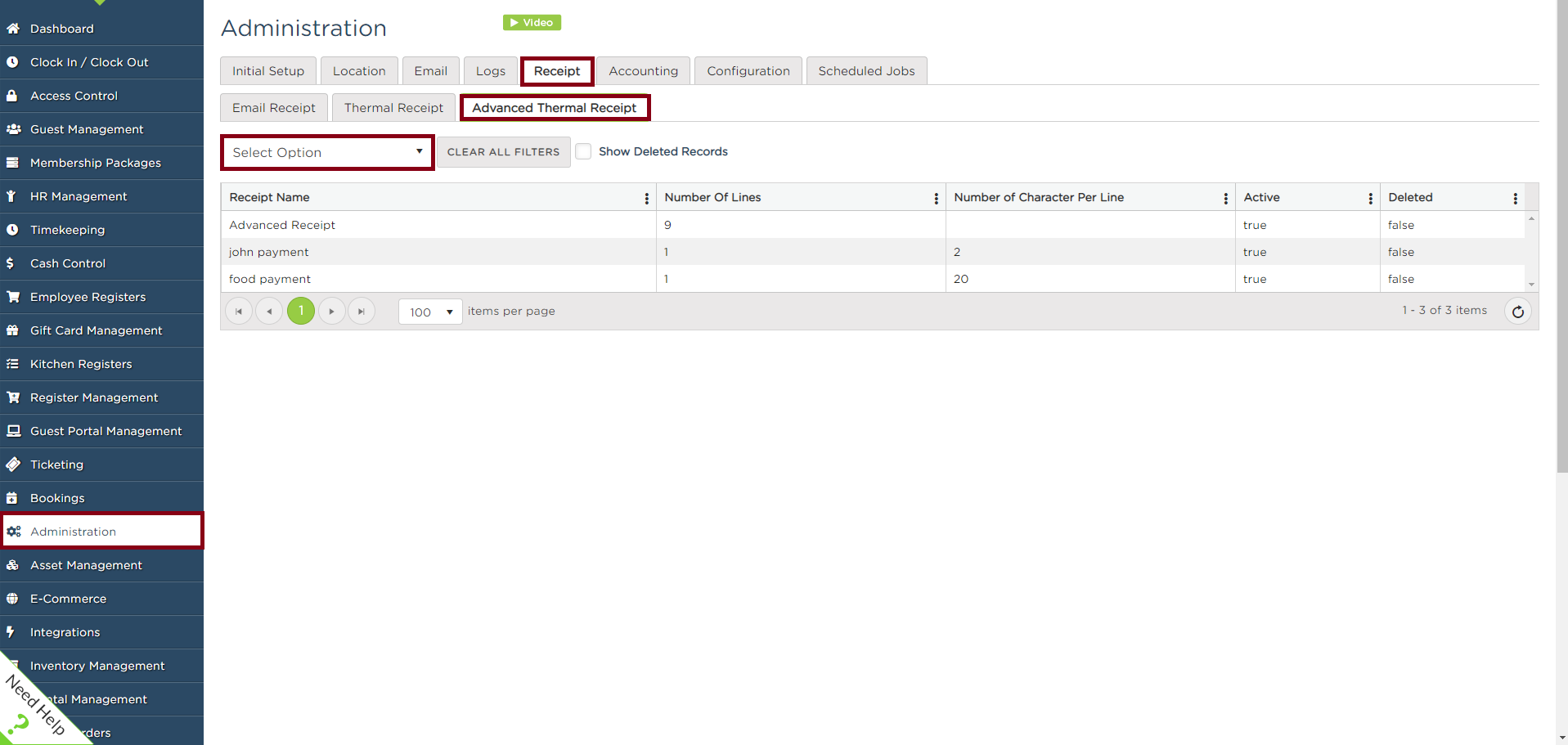 2. Under Advanced Thermal Receipt tab; Click on the drop down arrow under Select Option and click on Add Advanced Receipt to create.

3. This will prompt you on the Add Advanced Receipt page. Fill out the Receipt Name and select the ADD NEW LINE button to place details on the preferred receipt.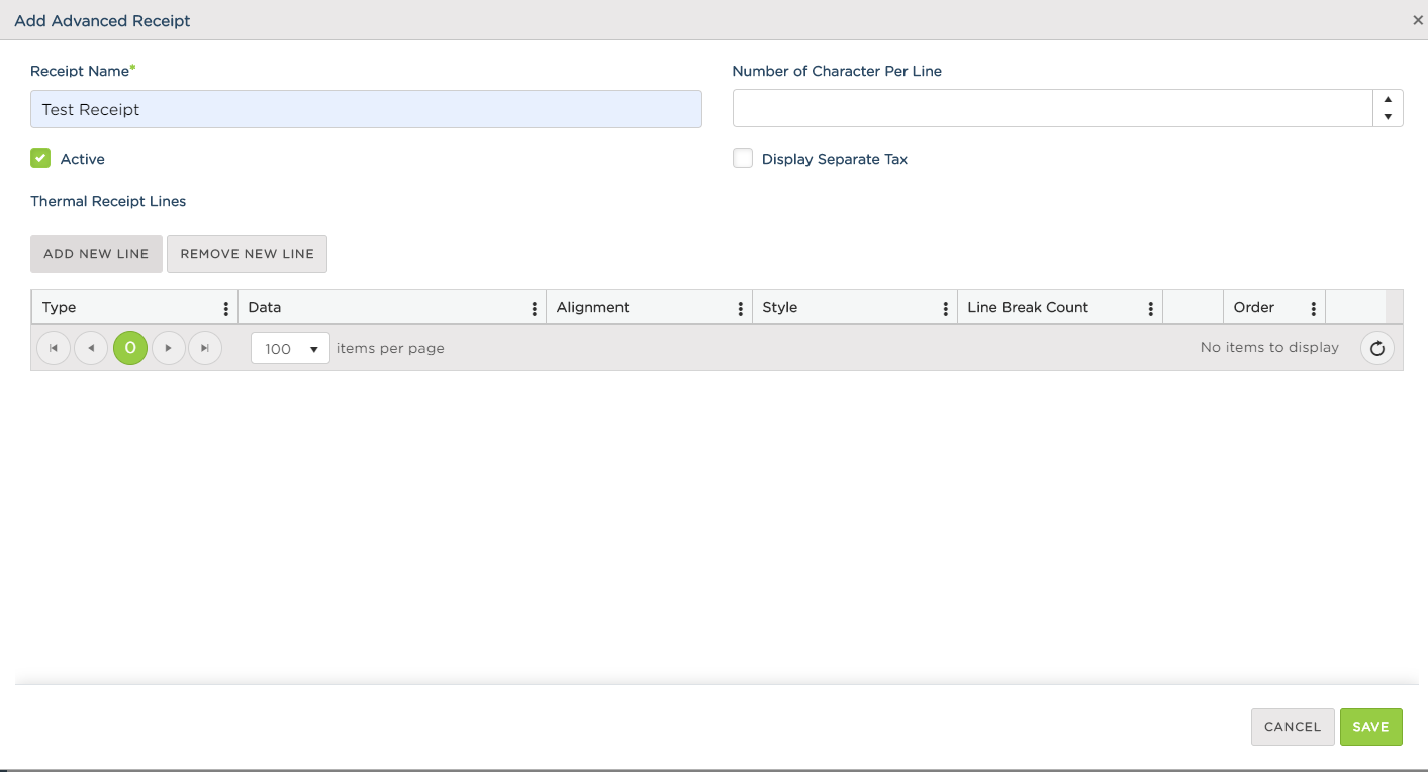 4. New Line page will appear and there are several Line Types to select from:
Text
Barcode
StoredImage
StreamedImage
Feed
Cut
PlaceHolders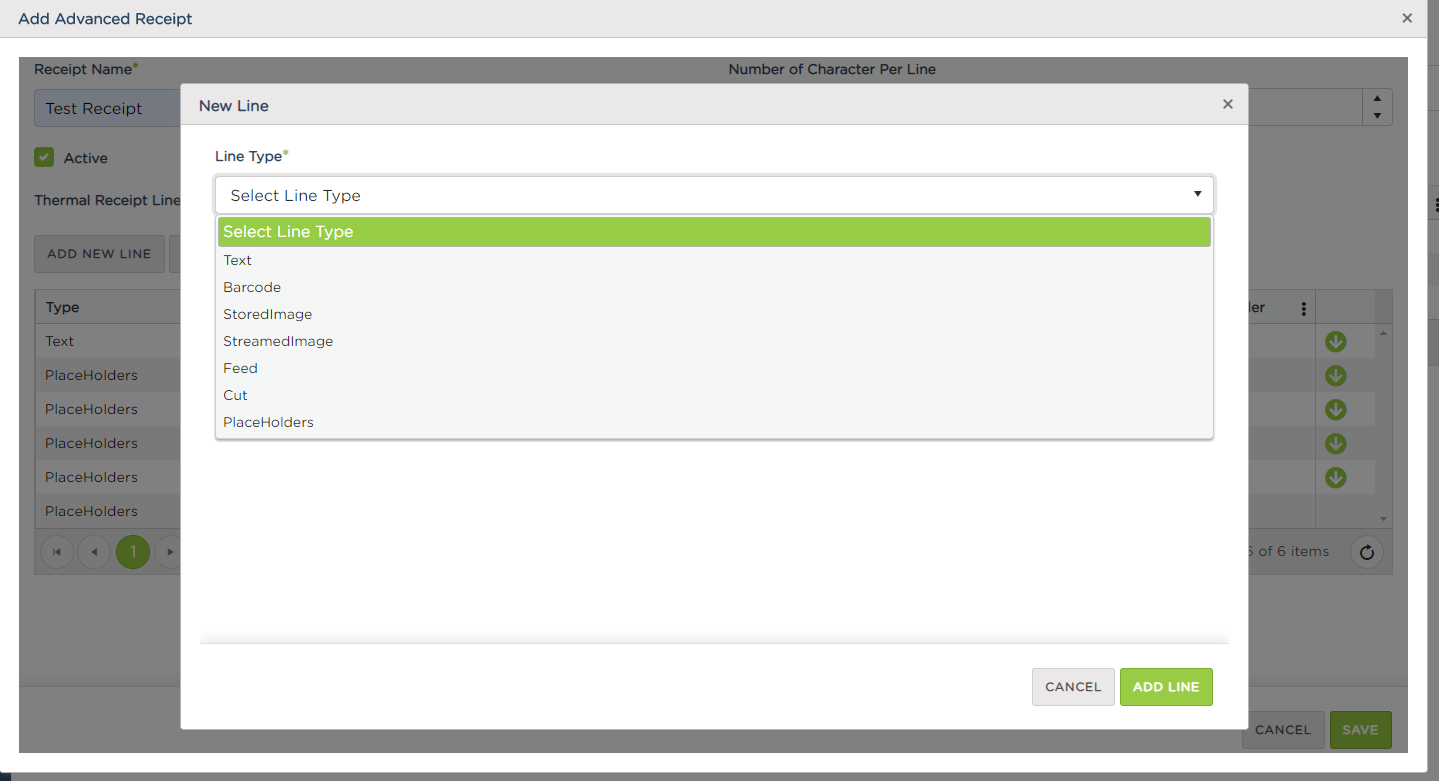 5. If you select PlaceHolders, there are several information that you can select for the receipt details.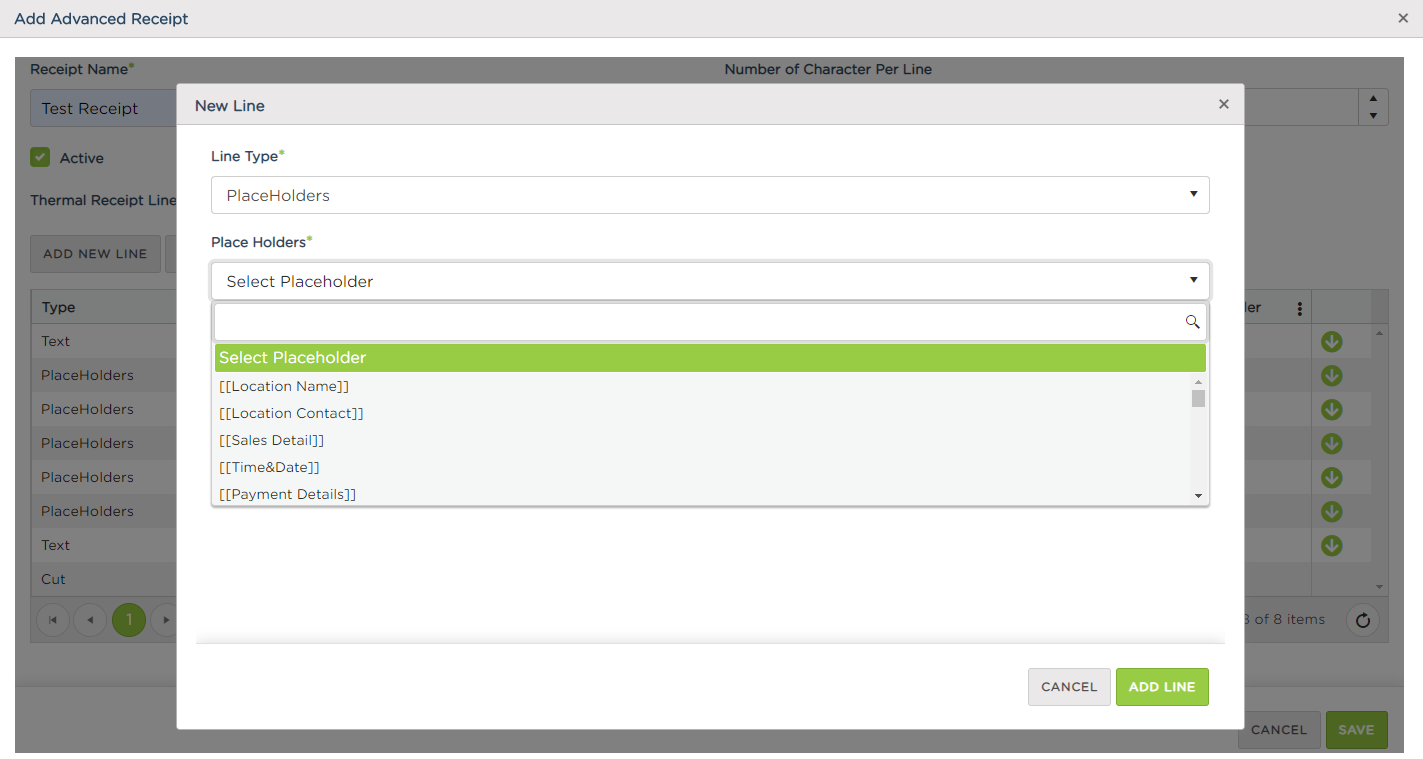 6. Booking Balance Due
On the new release version (2.7), there is a new PlaceHolder that says "Booking Balance Due" this will show the balance of the booking. You can add this new placeholder to enable the Booking balance Due on the receipt. However, this will not affect the regular receipt as it will show blank.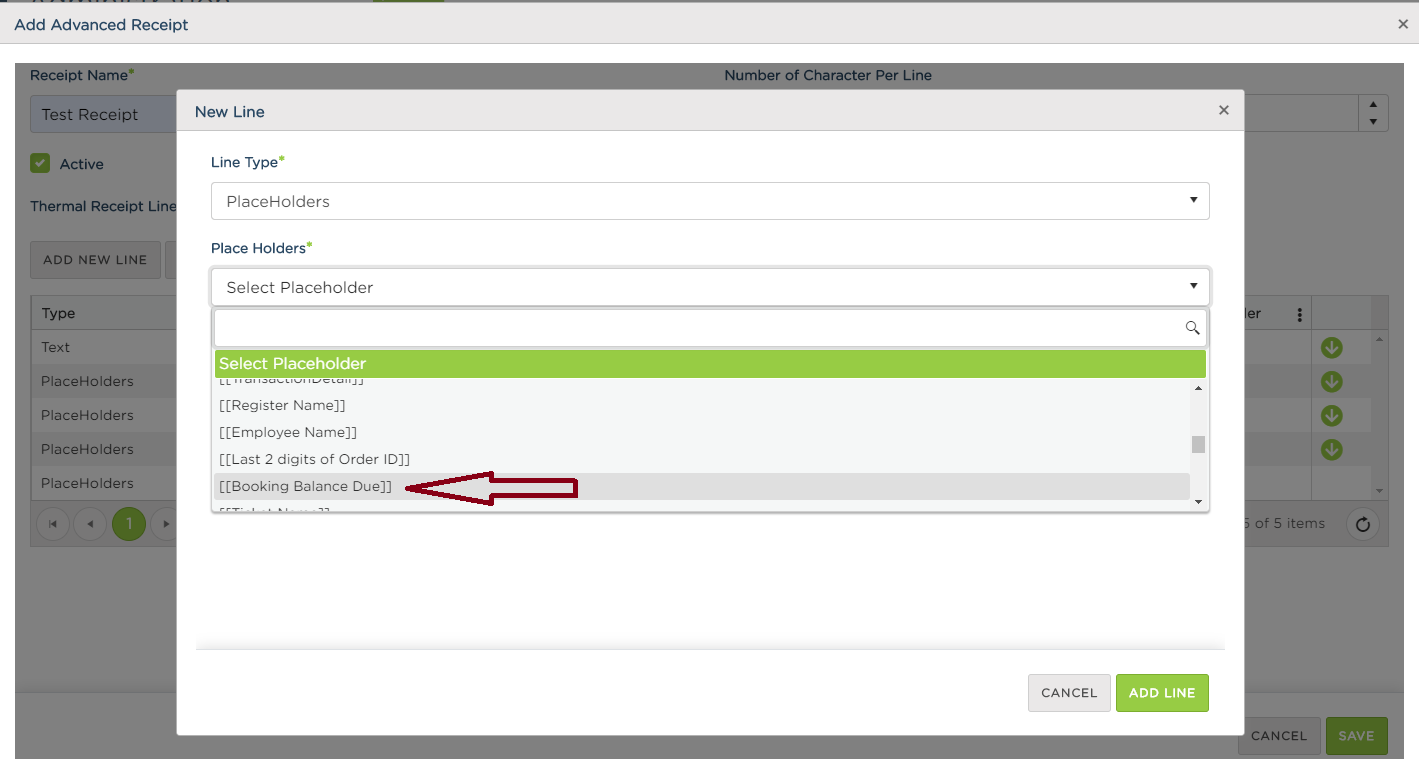 **Please note that the Booking Balance Due alignment is hardcoded on the right even though there is an option to change the alignment.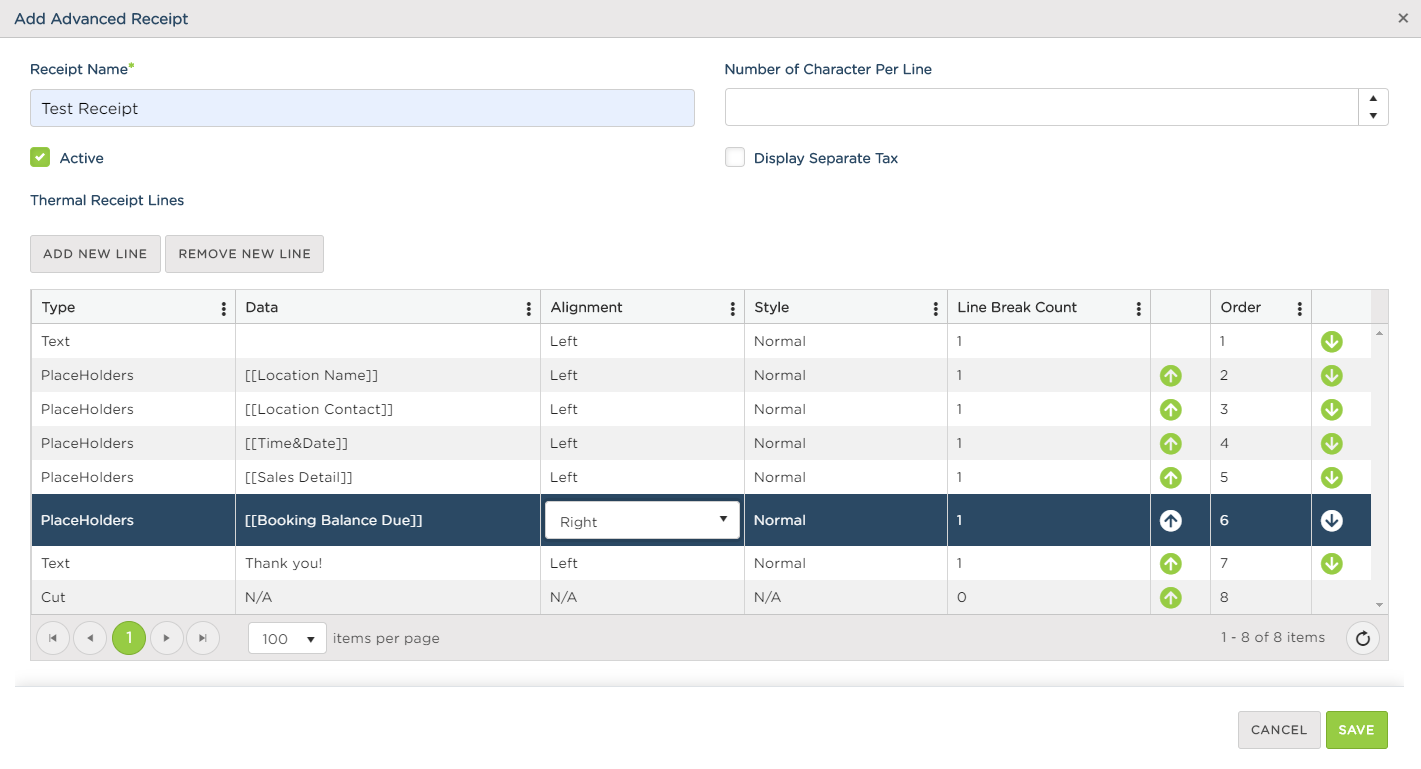 7. Do not forget to add the Cut line at the bottom to the receipt template to work.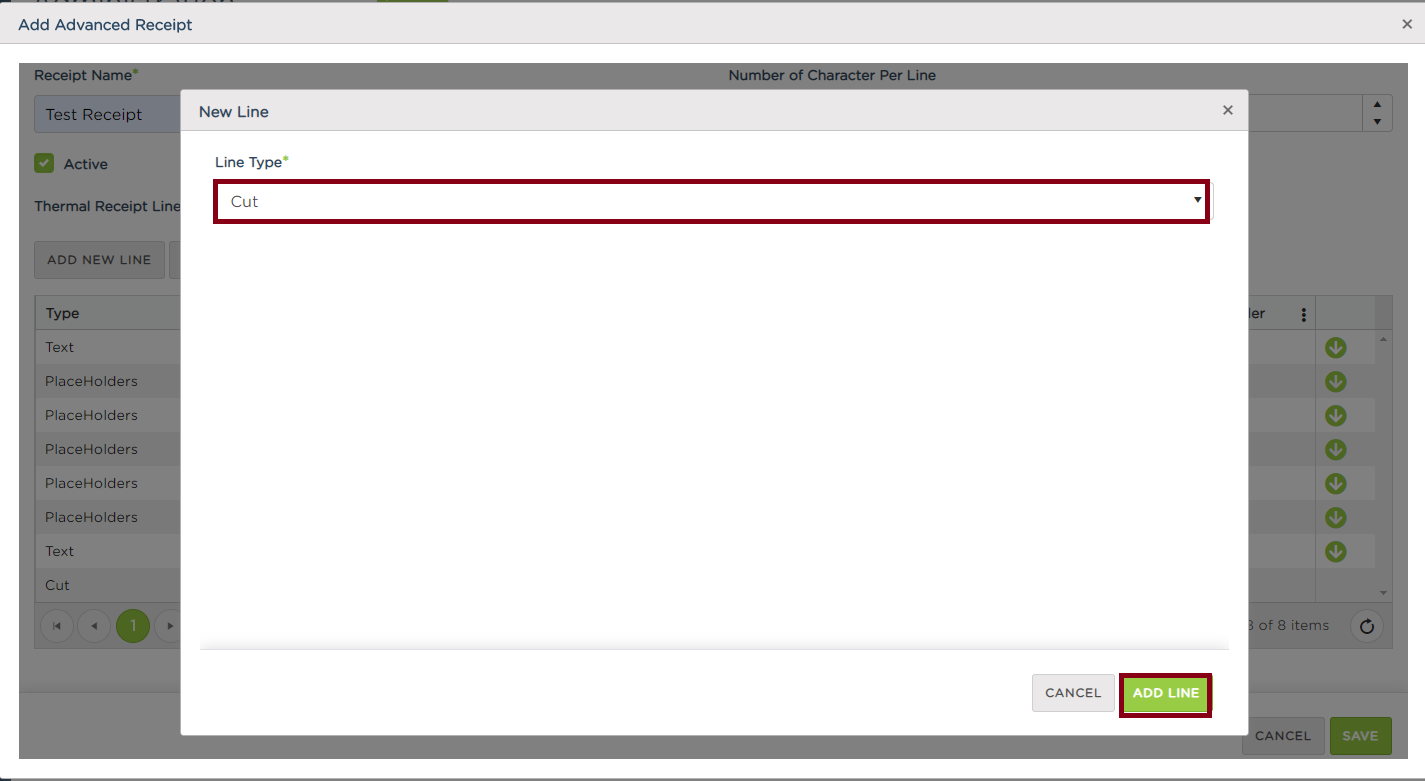 8. If you have all the details for the Receipt Template, click SAVE.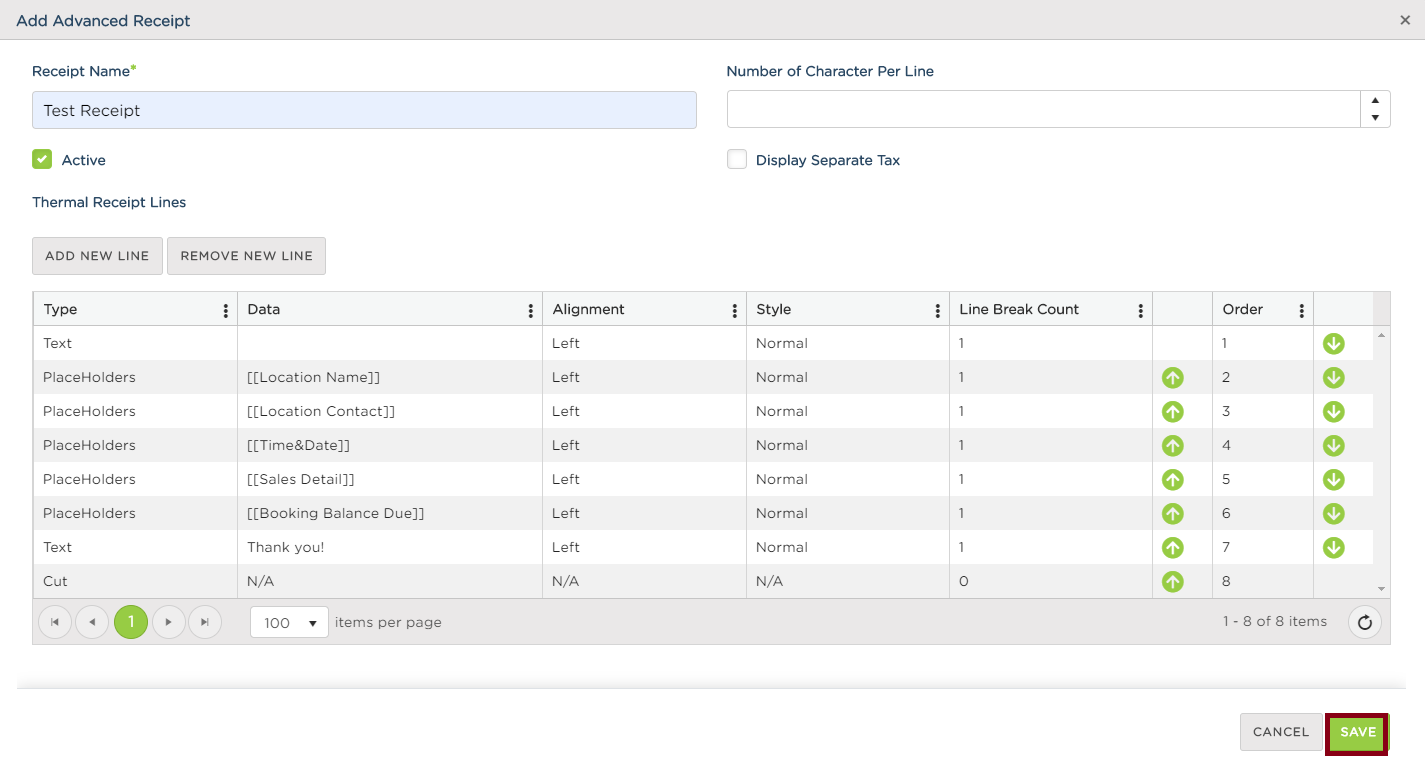 9. Once Advanced Thermal Receipt is created, make sure that it is properly assign to the register. To do that, go to Register Management module>Registers tab> Registers sub tab. Select the Register that you want to assign the Advanced Thermal Receipt template.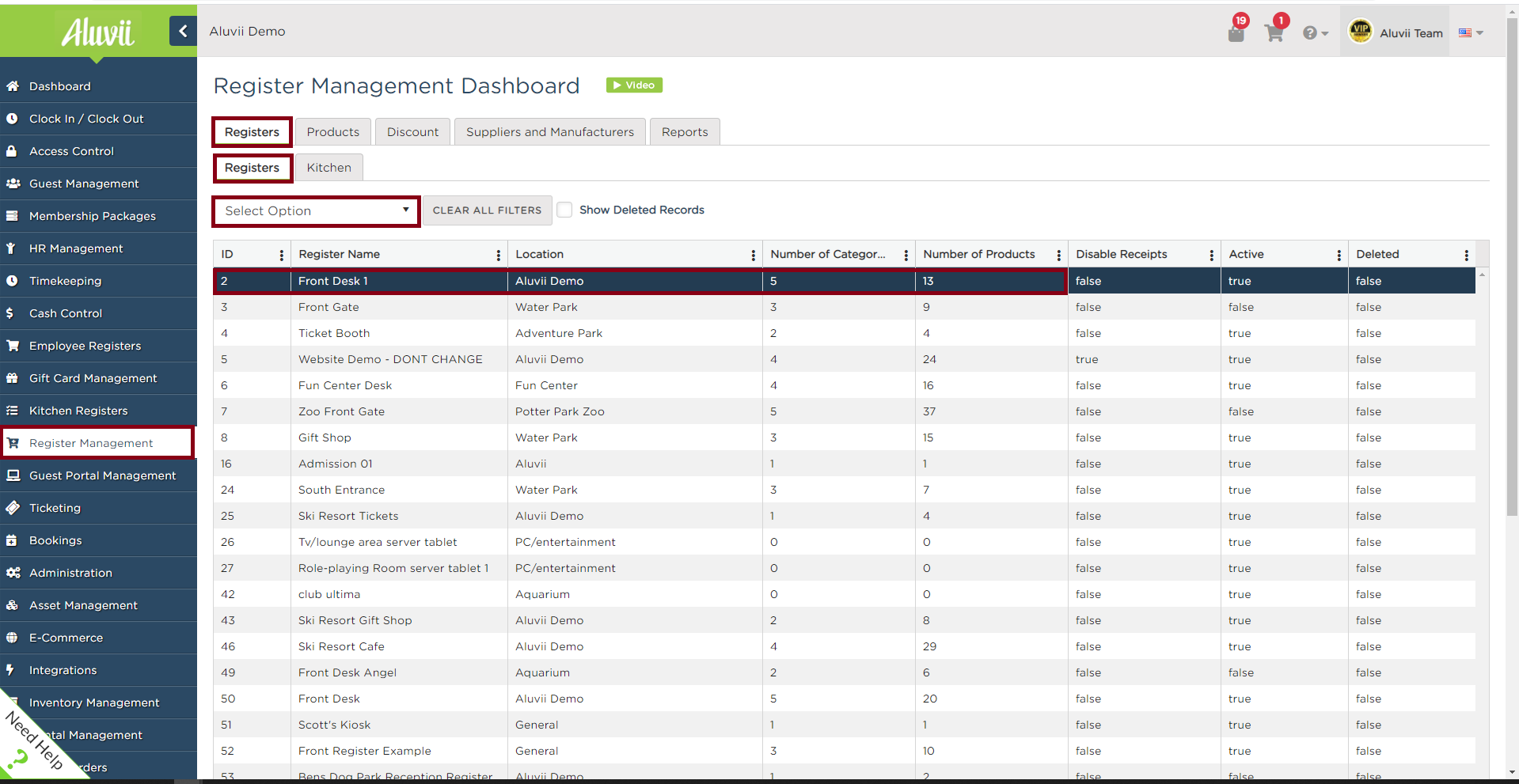 10. You will be prompted to the Edit Register page click on General tab>Advance Receipt section select the Advanced Thermal Receipt created and make sure to click on SAVE CHANGES button to save.