Aluvii Chat Support is available from 6:00 AM till 10:00 PM Mountain Standard Time (MST). With this, it is easy to establish a remote connection to the client's computer if needed or send guide links for those who need more hlep with the software system. Here's how to open a live chat session with an Aluvii support agent:
Users who are currently logged into the Aluvii Employee Portal, click on the "?" icon along the top header and choose the "Live Chat" option.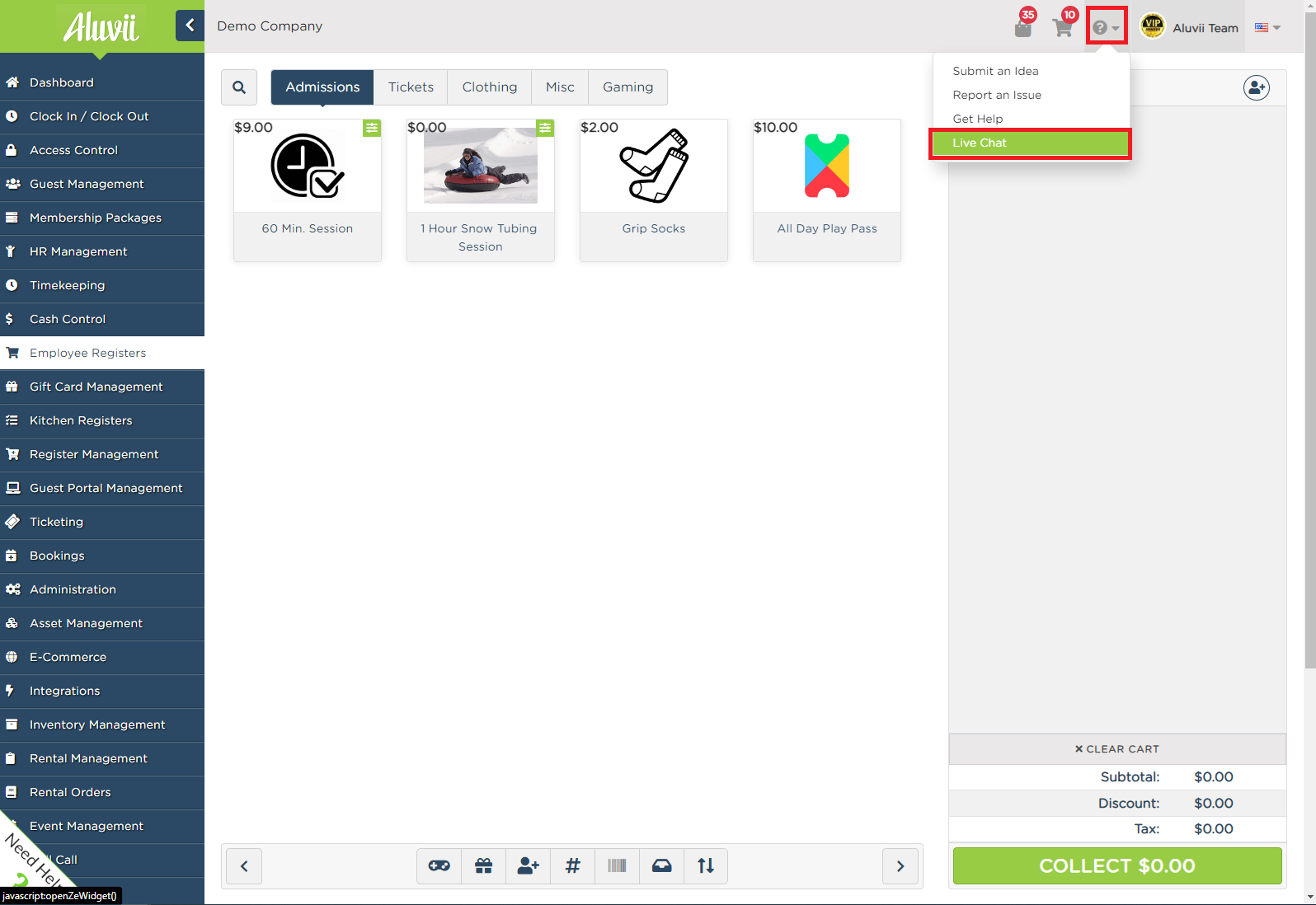 Another way to launch the live chat widget is to visit "support.aluvii.com" and type a message on the chat module at the bottom-right corner of that page.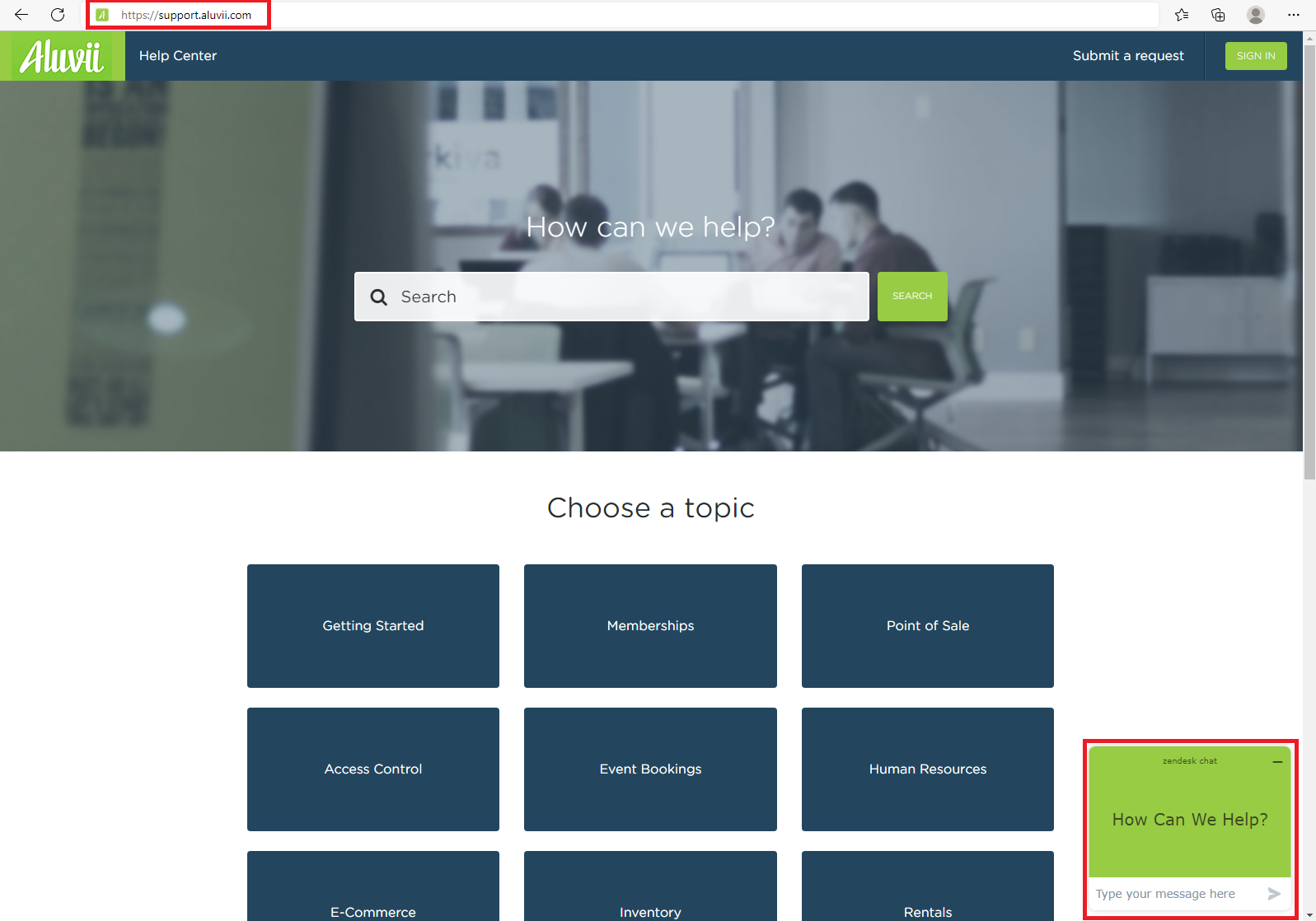 Finally, if you wish to contact us via email, please send your inquiry to support@aluvii.com and we will be more than happy to help!