In order to track inventory counts for a product, you first need to create a product to be tracked. To learn more about creating products, click here.
To learn how to set a product to track inventory counts, follow these steps:
1. Go to Register Management on the sidebar menu and click on the Products tab along the top. Then click on the Products subtab.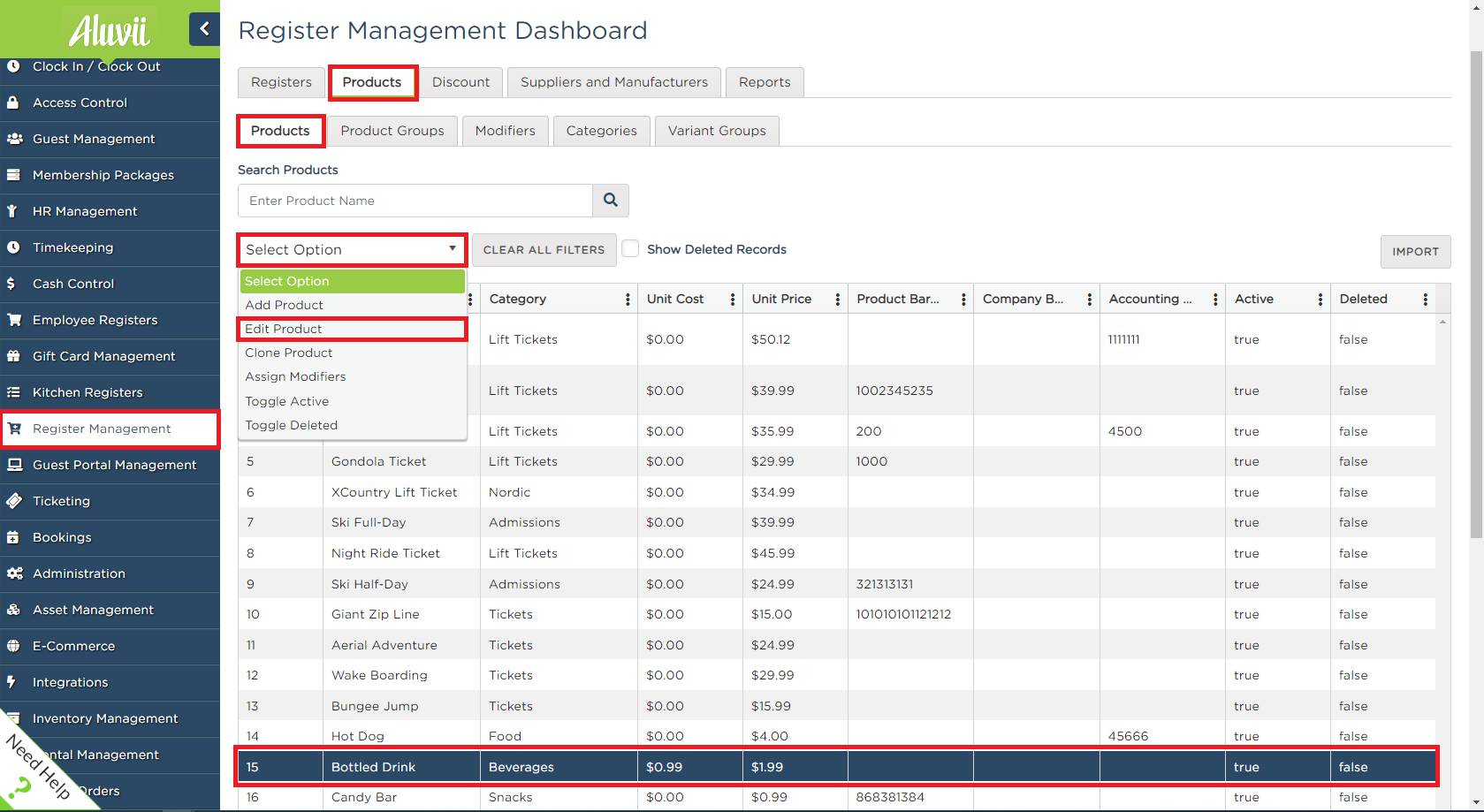 2. Open the Edit Product window. There you'll find a checkbox called Inventoried. Check this box and save the product.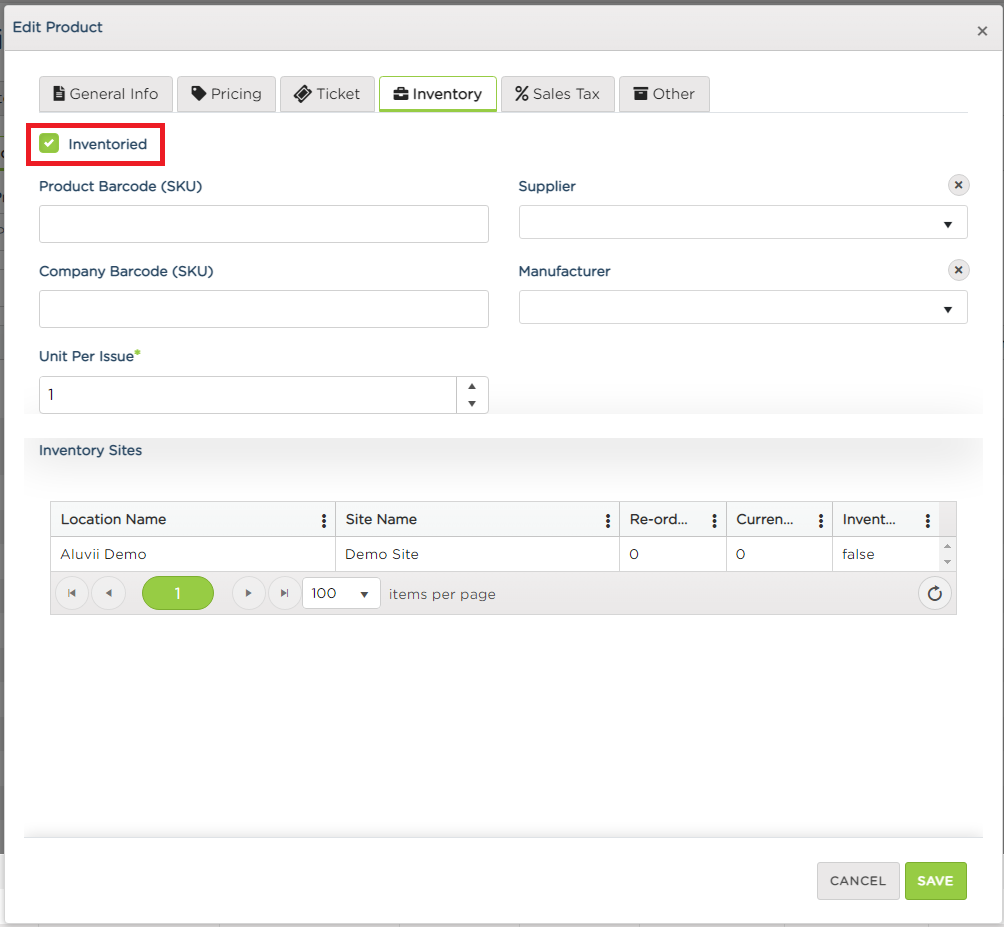 3. Products will now show up in the list of inventory products to be tracked through Inventory Management.
Removing Old Products from Inventory List
To learn how to remove old products from your inventory list, click here and read the last paragraph of the article.