Splitting Accounts is a feature unique to Aluvii. Guests on the same account share account perks and also have access to make changes to guests on the account through the Membership portal. An account usually consists of guests living in the same household; however, your facility may define account groupings differently. Guests may no longer want to be included in their current account after big life events such as moving away from home or divorce. When this happens, you'll want to split the accounts.
1. After pulling up the account, click on Split Account.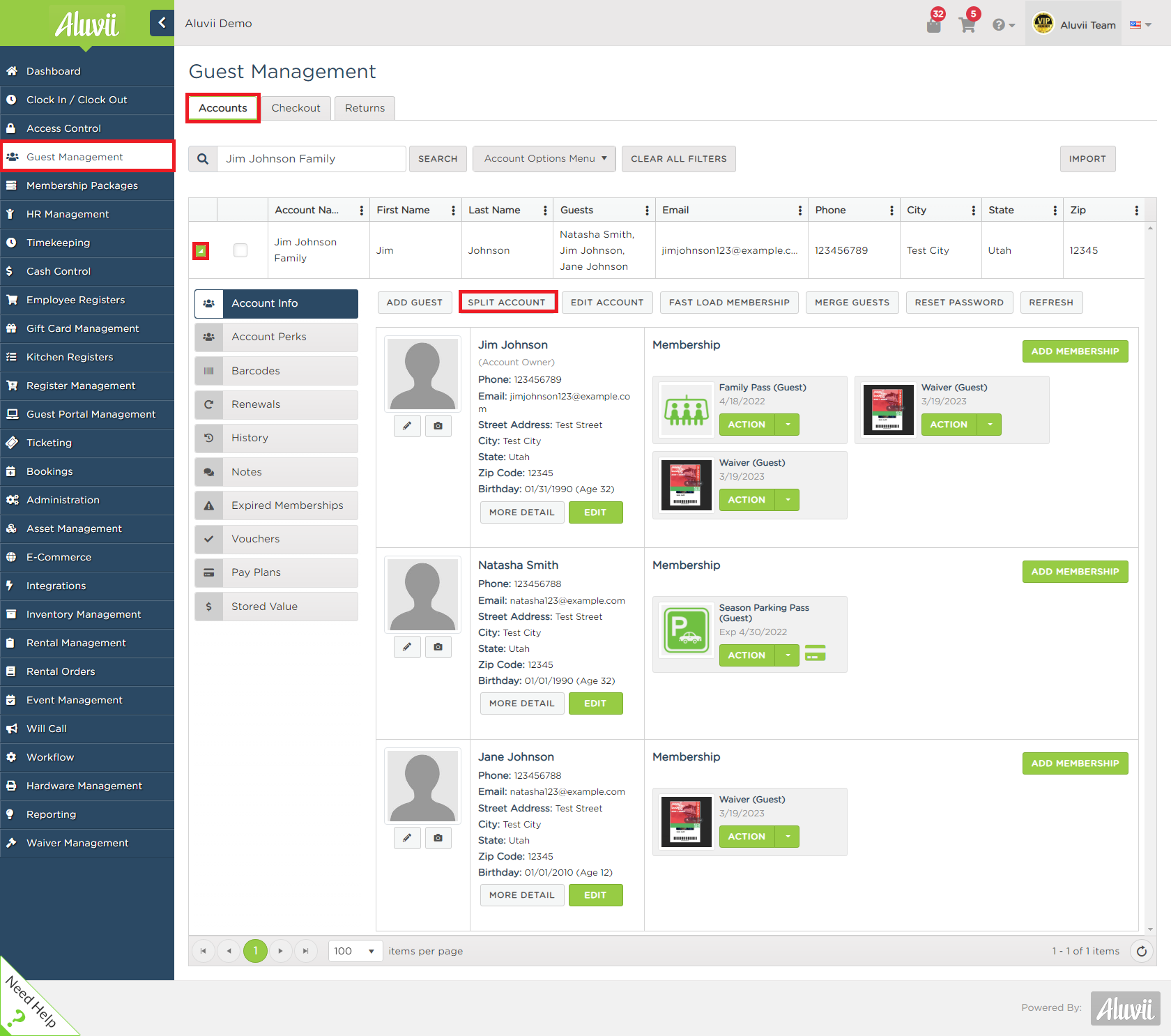 1a. OR, Click the check box on the account and select Split Account from the Account Options Menu.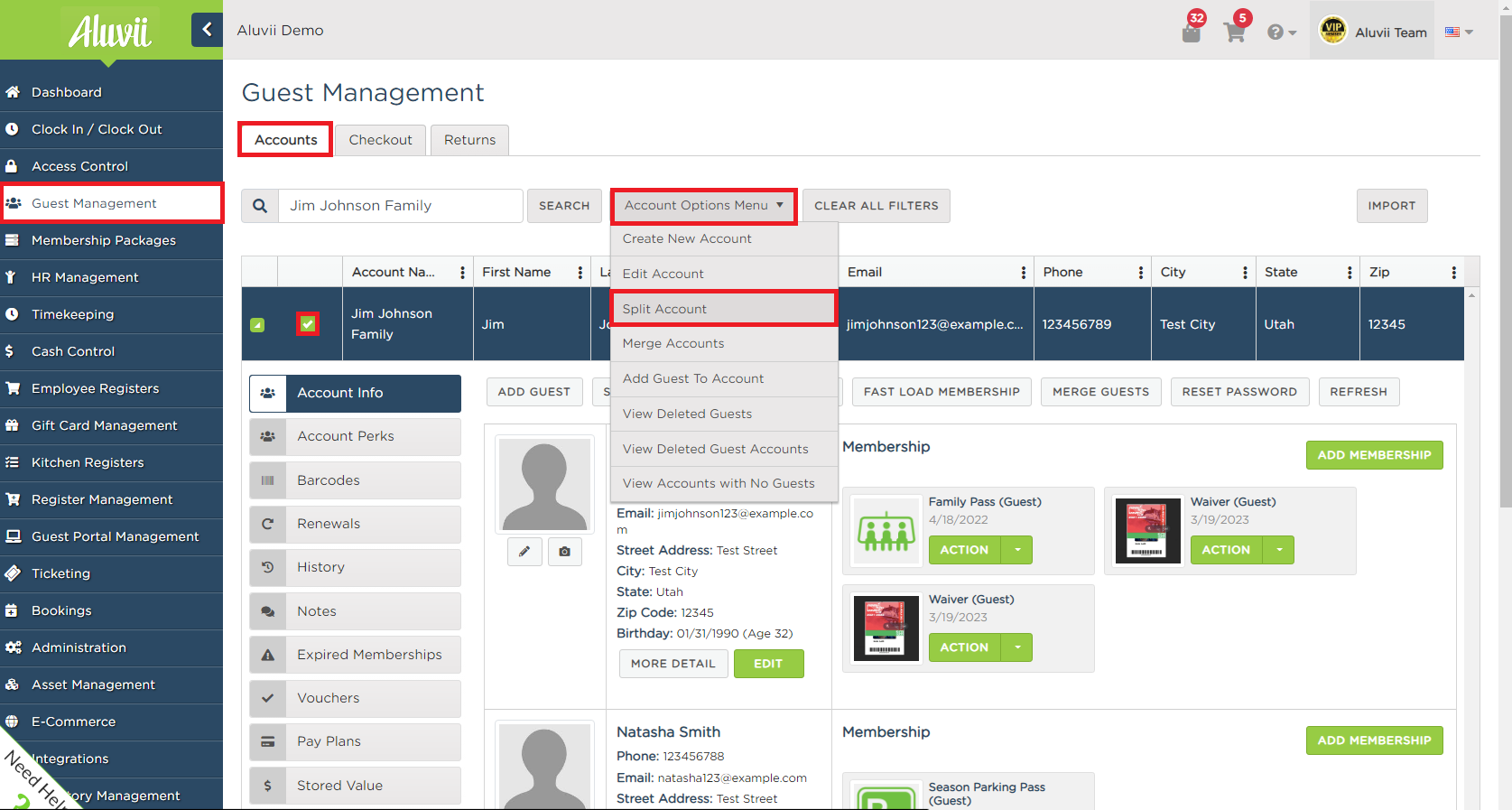 2. Drag the guest(s) that you want to split into a new account and click Next.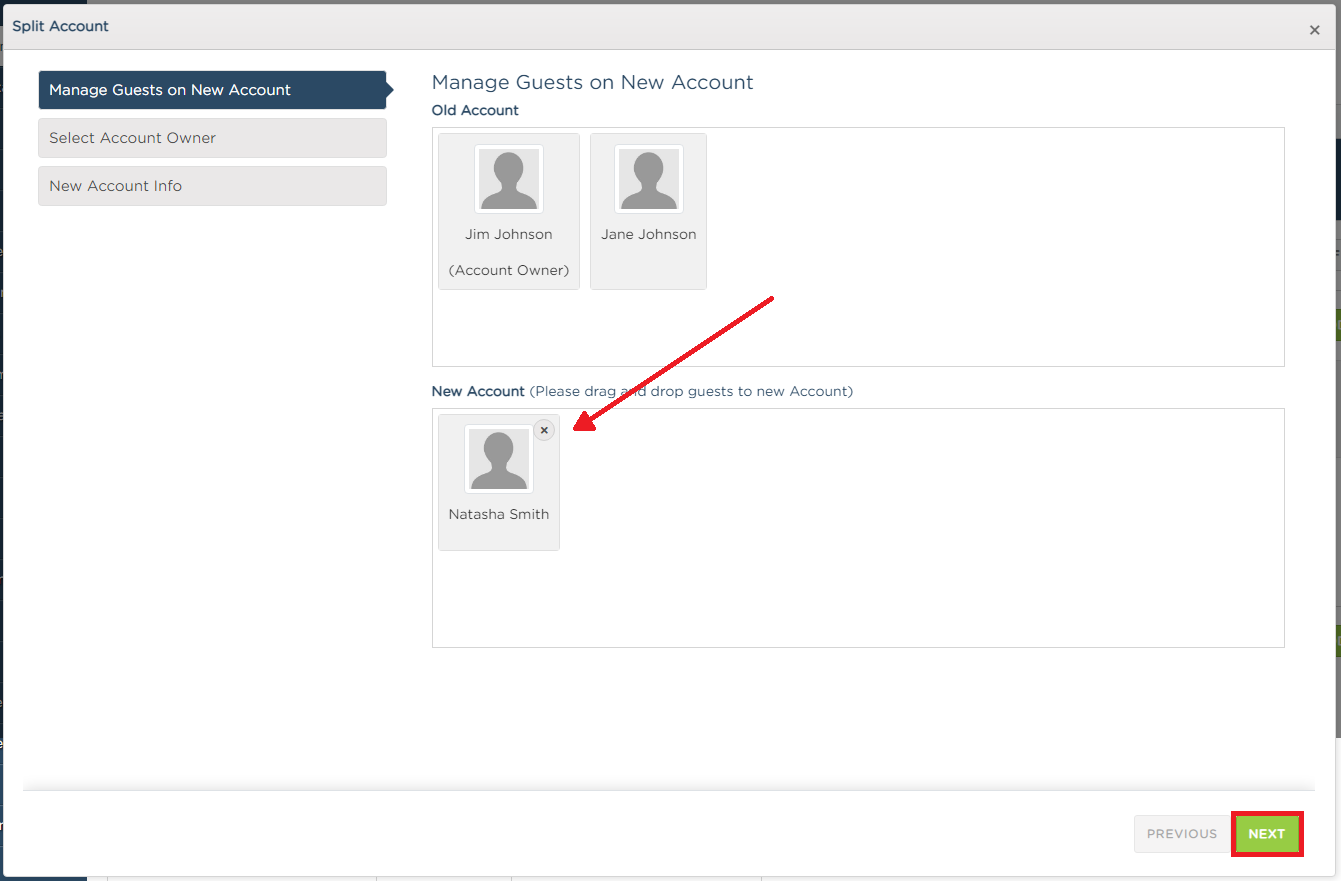 3. Then select the account owner from the drop-down menu for the new account. There will only be one choice if you only selected one guest in the previous section.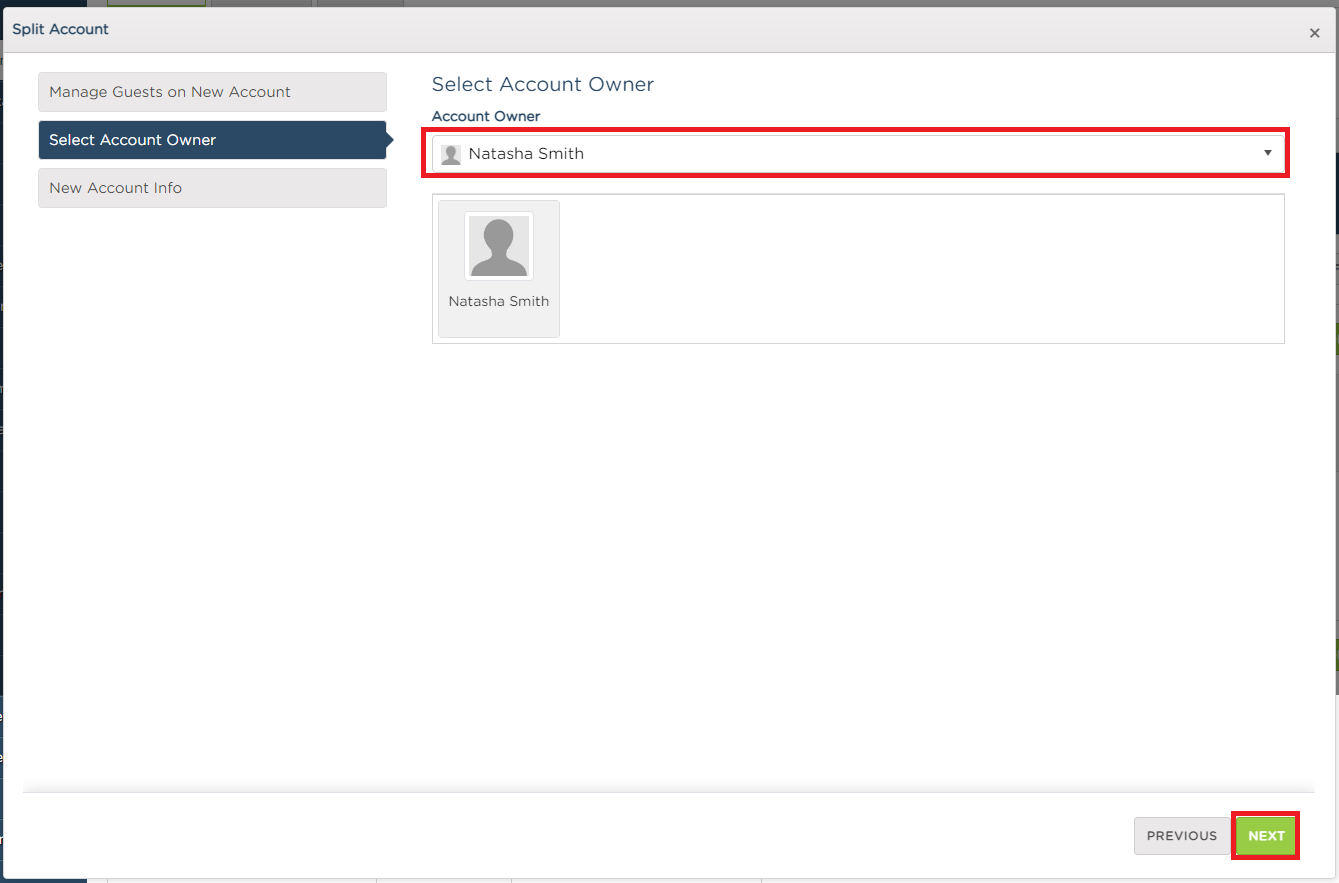 4. Edit information if needed and fill in the primary email. Click Submit.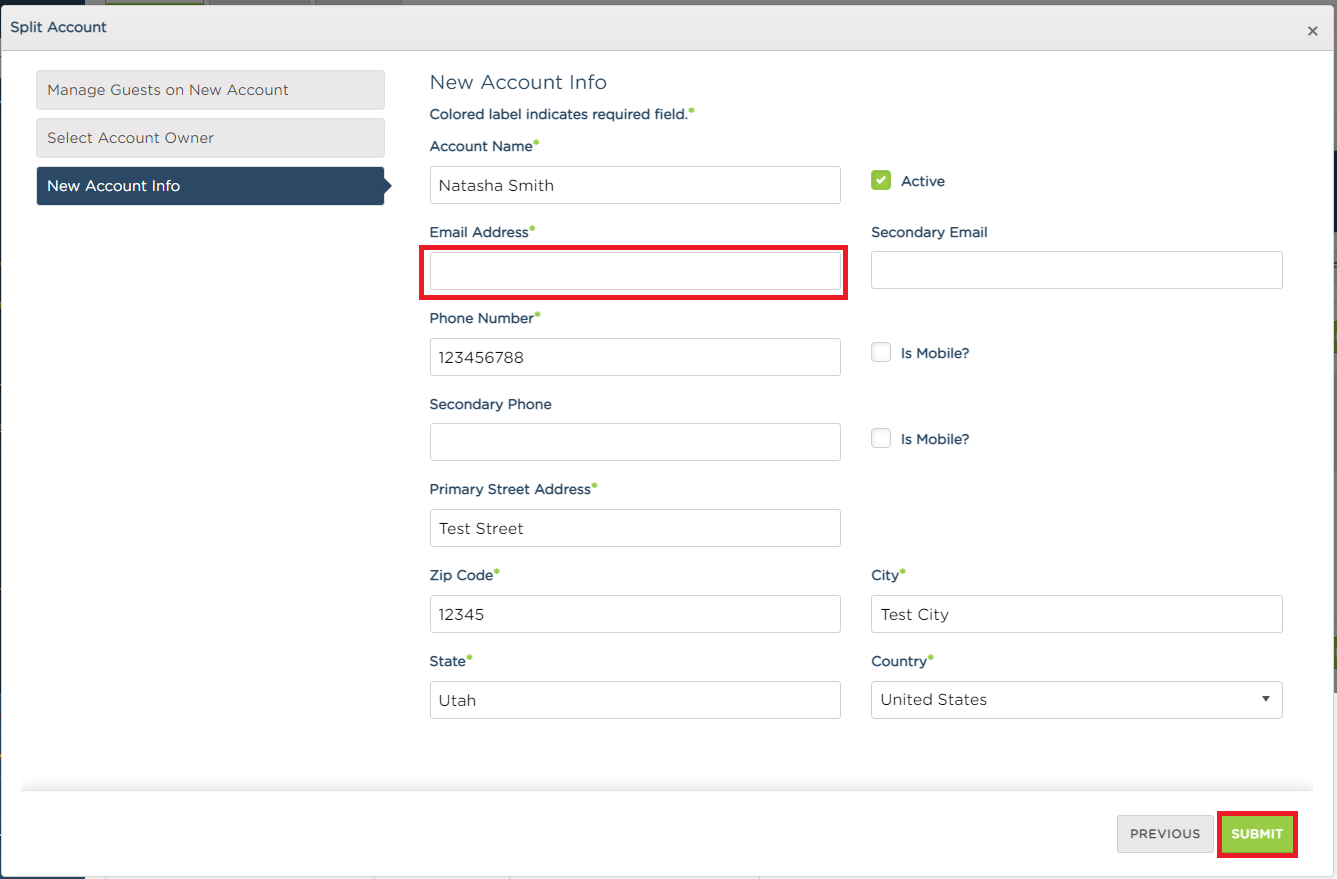 5. The process is complete! You can look up the accounts to see that there are now two separate accounts. If you made a mistake or the guests changed their minds, you can merge the accounts. Click here to know more about merging accounts.