When you find duplicate guests in the system, you can use the Merge Guests feature to merge them. Guests can only be merged when they're within the same account. When there are two guests on different accounts that you want to merge, follow the steps in the Merging Accounts article.
1. Look up the account by typing search criteria into the global search bar. After opening the account, select Merge Guests.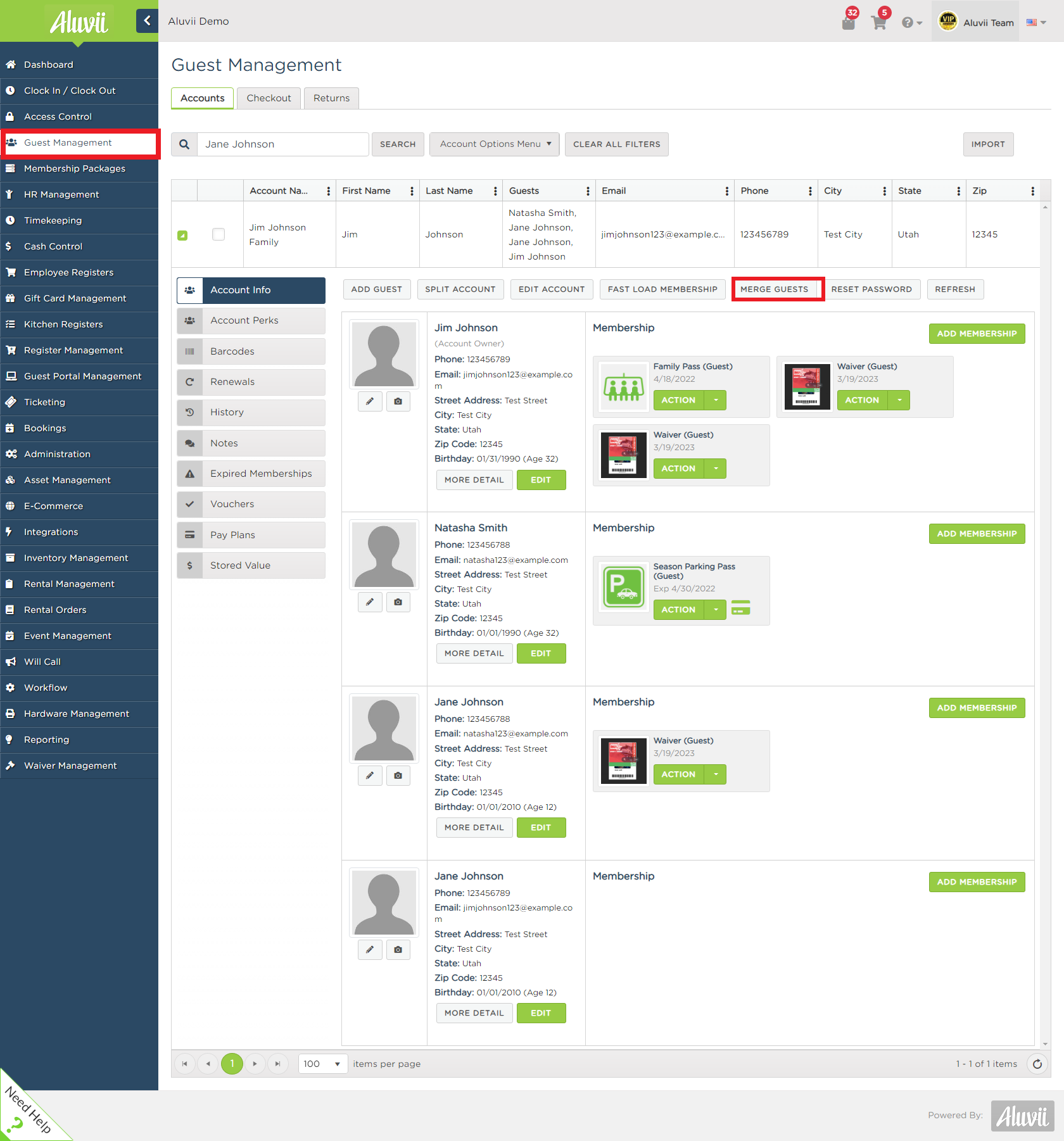 2. Select which two guests on the account to merge and click on Next.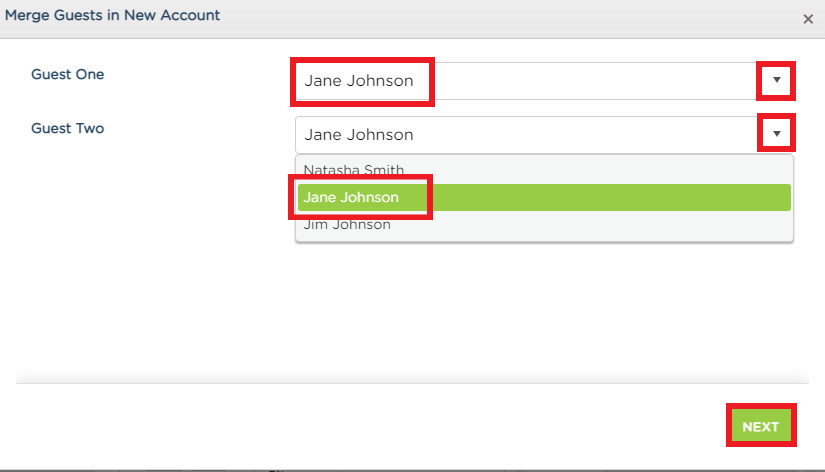 3. A new window will pop up that shows the information side-by-side for Guest #1 and Guest #2. Select which information to keep or enter a new custom value.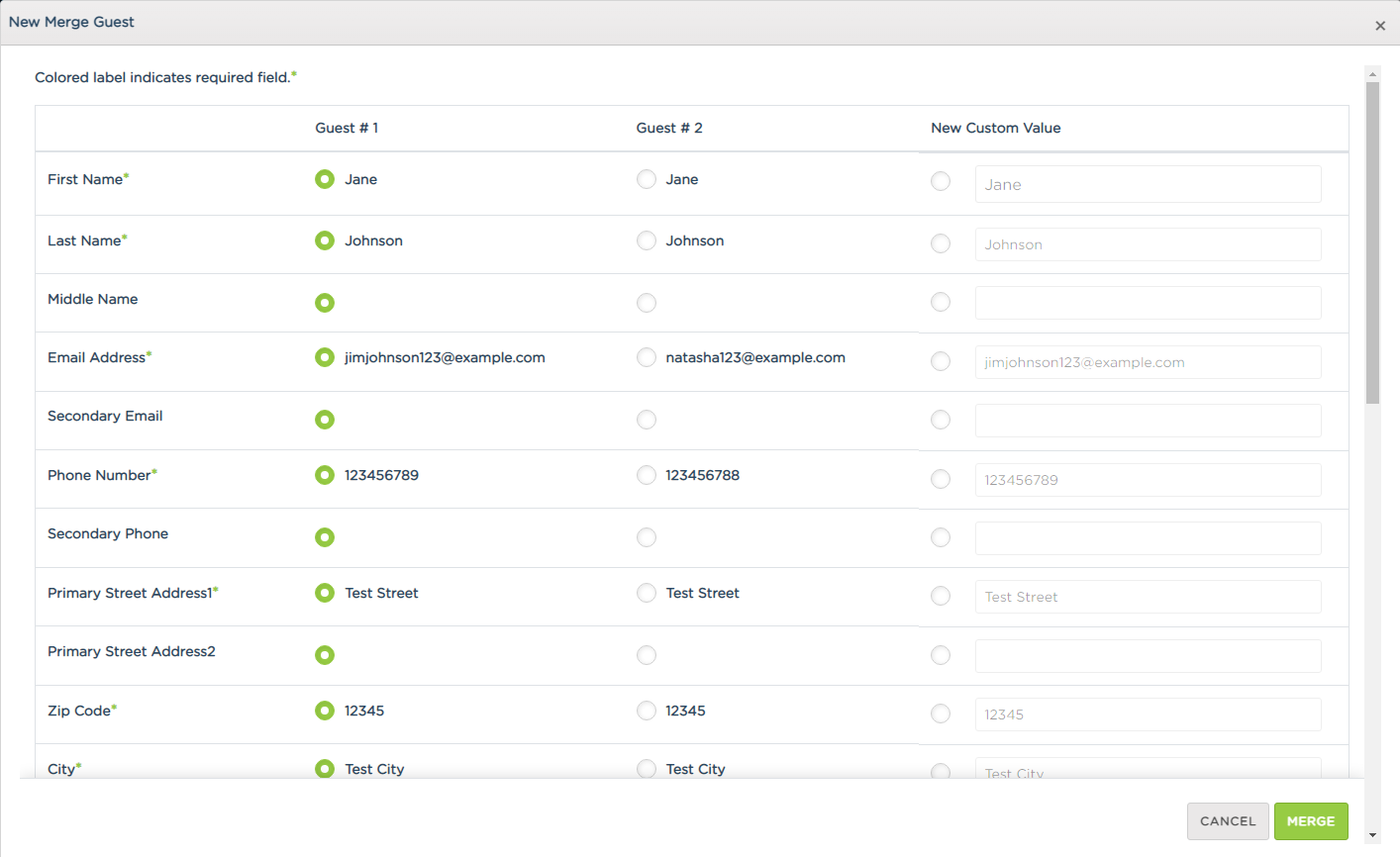 4. Scroll down to view the remaining data at the bottom of the page. After selecting which data to keep for the guest, click on Merge.