If your facility has a lot of bookings weekly, then finding specific bookings from the list can be difficult with so many records to dig through. Luckily Aluvii has an easy Search and Filter option. Continue with this article if you are having difficulties finding bookings.
Step 1. Navigate to the Bookings Module, and locate the Search button.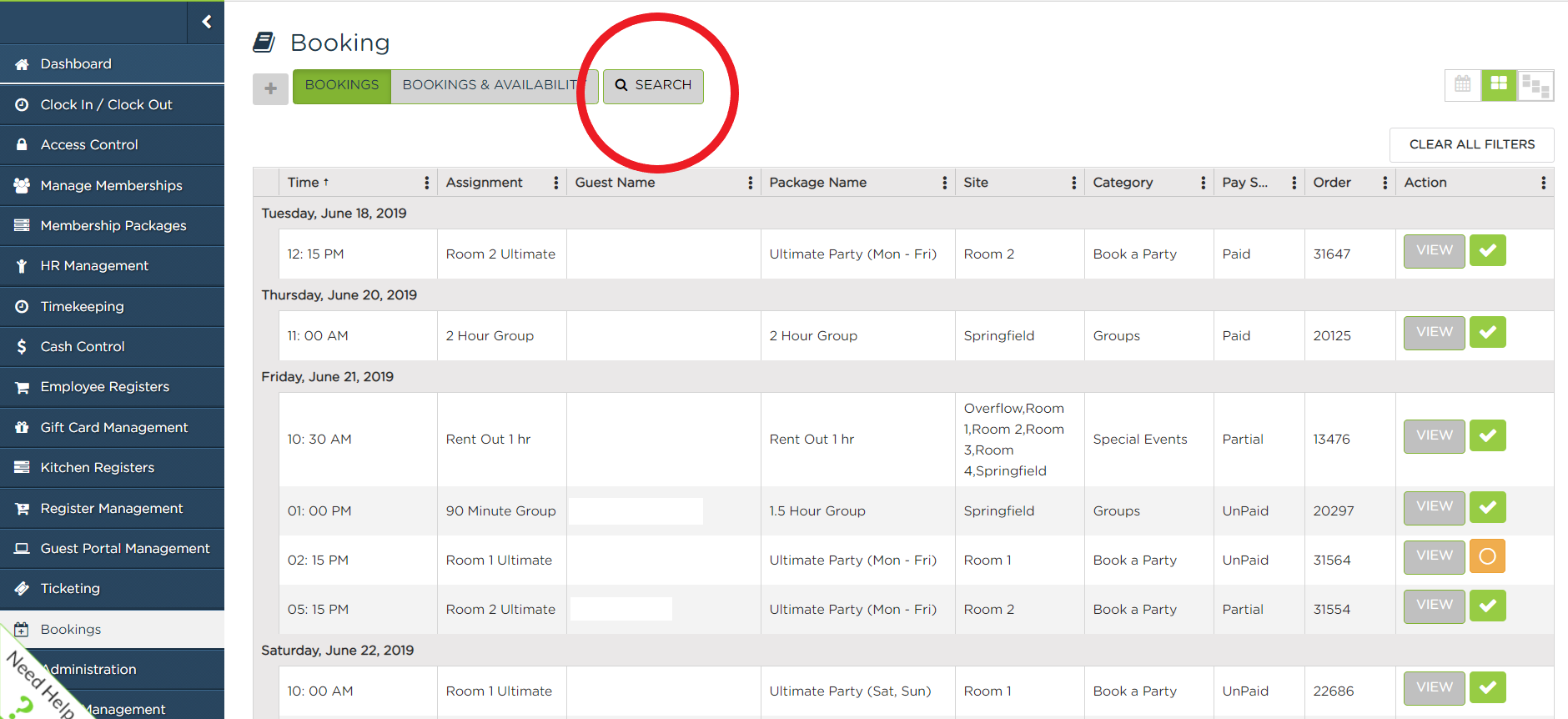 Step 2. Make sure your date range is set properly. By default, Aluvii only shows bookings coming up in the next seven days, and zero days in the past. You can change these here. Typically changing the date range will show the bookings you want.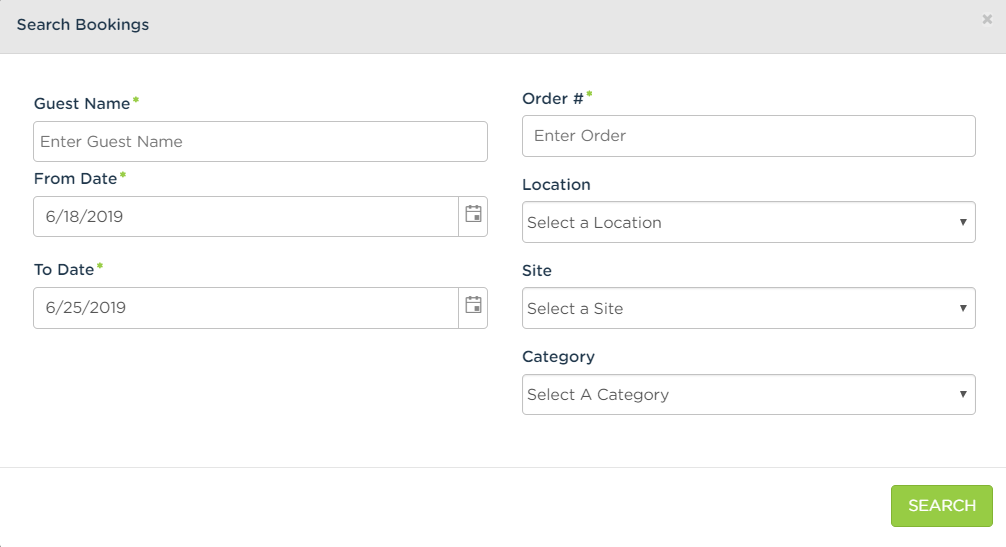 Step 3. If you have any other information about the booking, like guest name, location, category, Order #, etc, enter it in this window to further narrow your search.
If you need more assistance locating bookings, please contact Aluvii Support.