Asset types organize your rental equipment assets. This article explains how to configure asset types.
1. First, launch the Asset Management module and click on the Asset Types tab.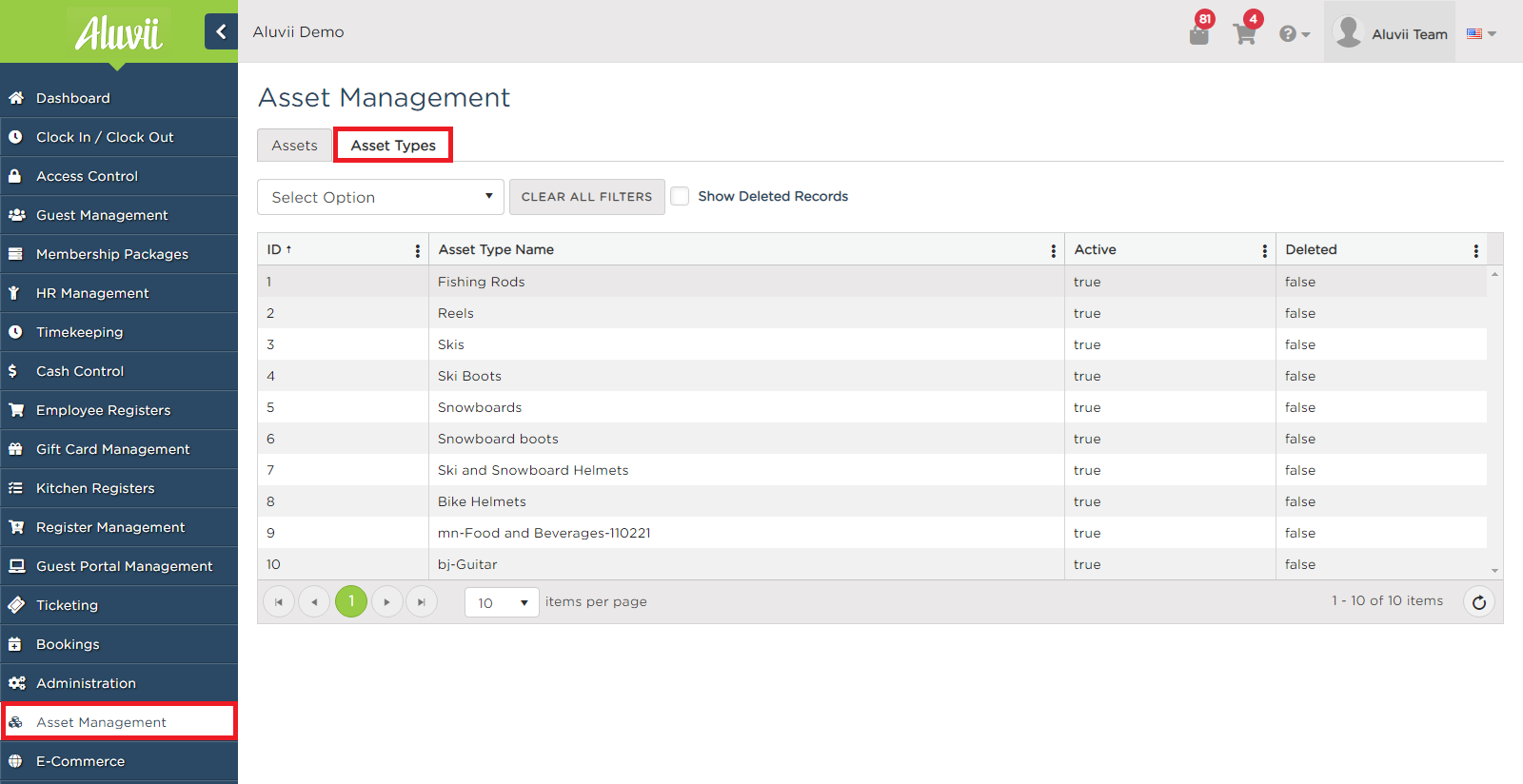 2. Next, click on the Select Option drop-down menu and choose the Add Asset Type option.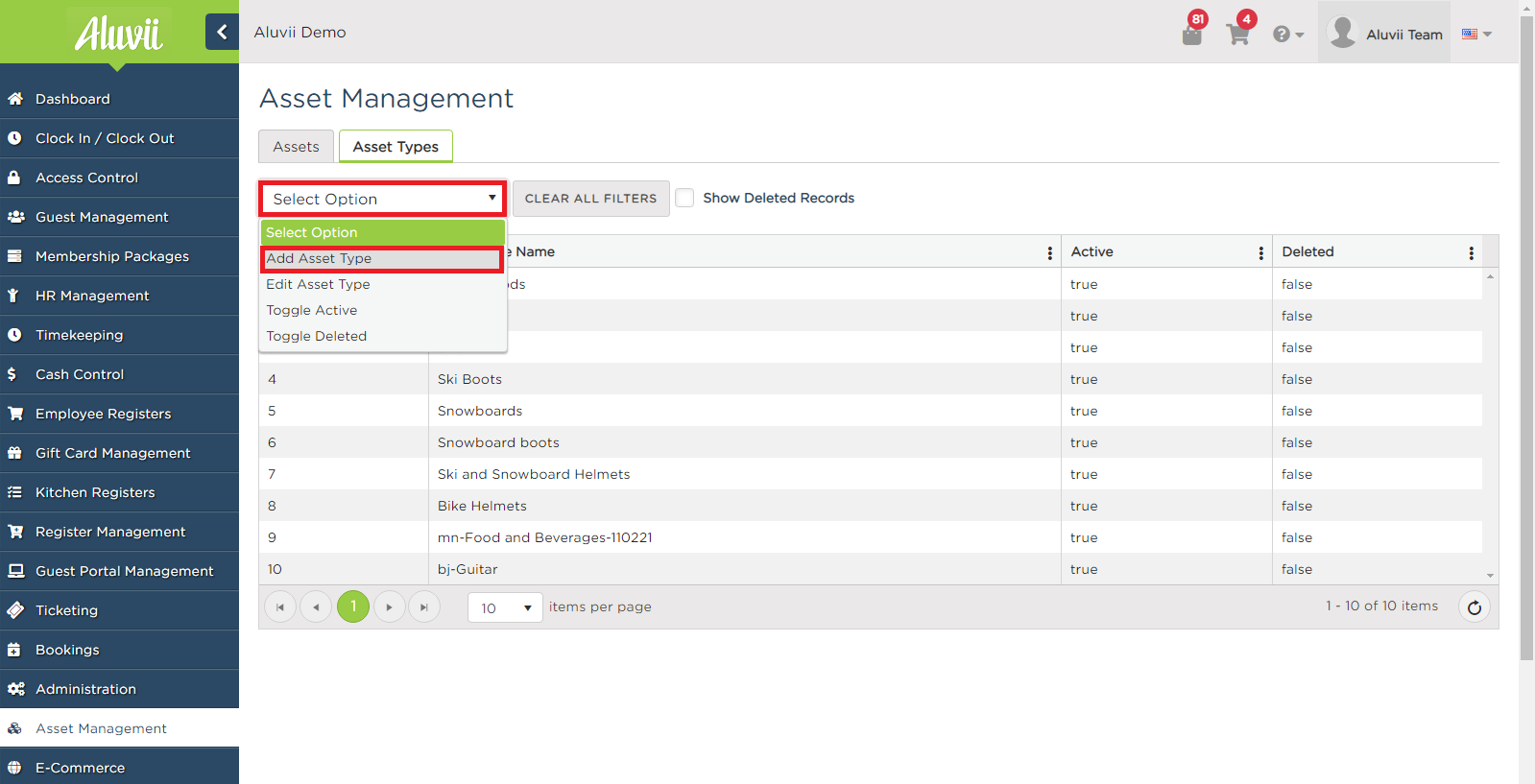 3. Now, put a label on the Asset Type Name. In this example, we use Rental Shoes with Shoe Sizes. To add a group specification such as "size", click on Add new option group button.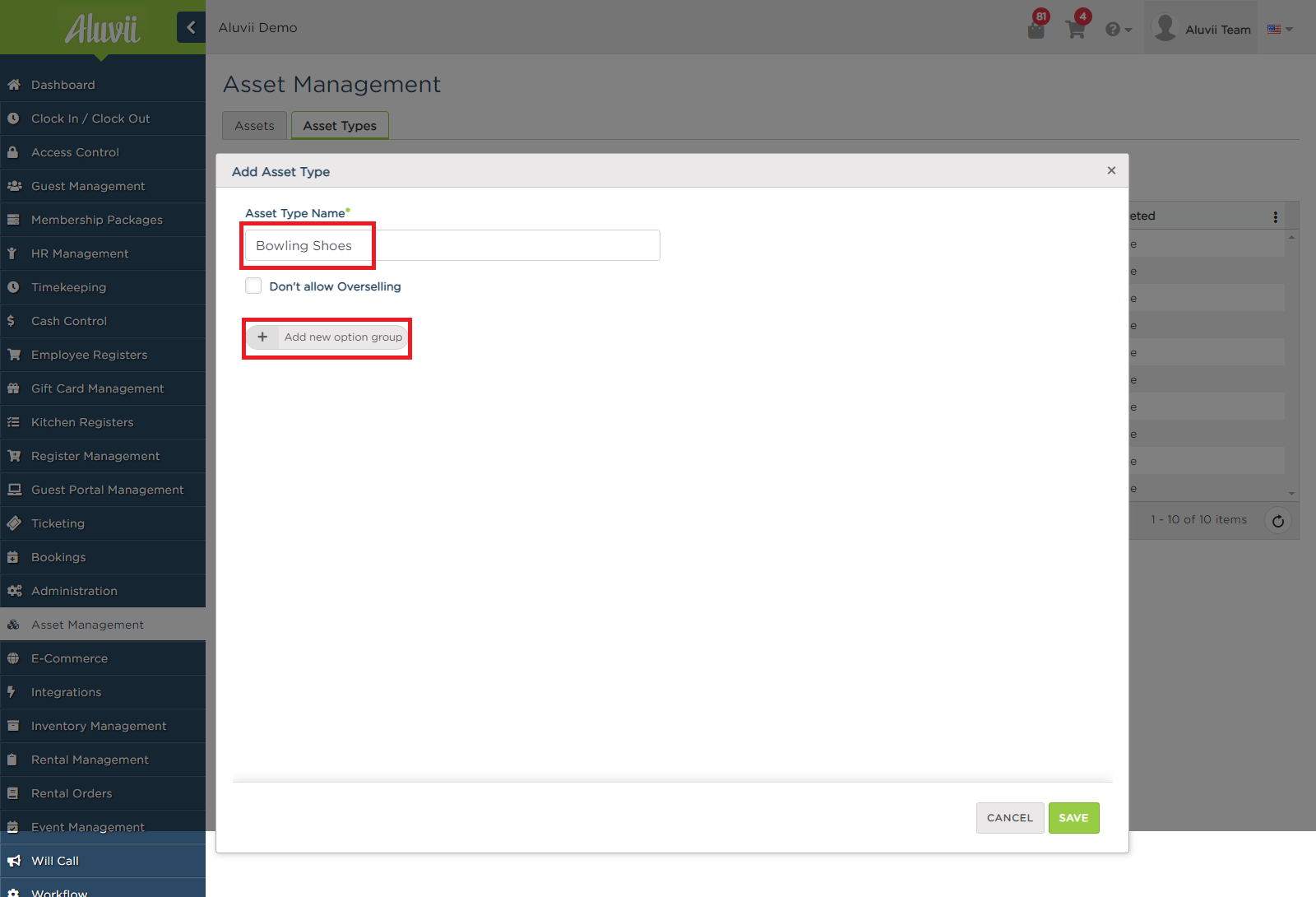 4. Label the Option Group Name and add the specification on the Options field.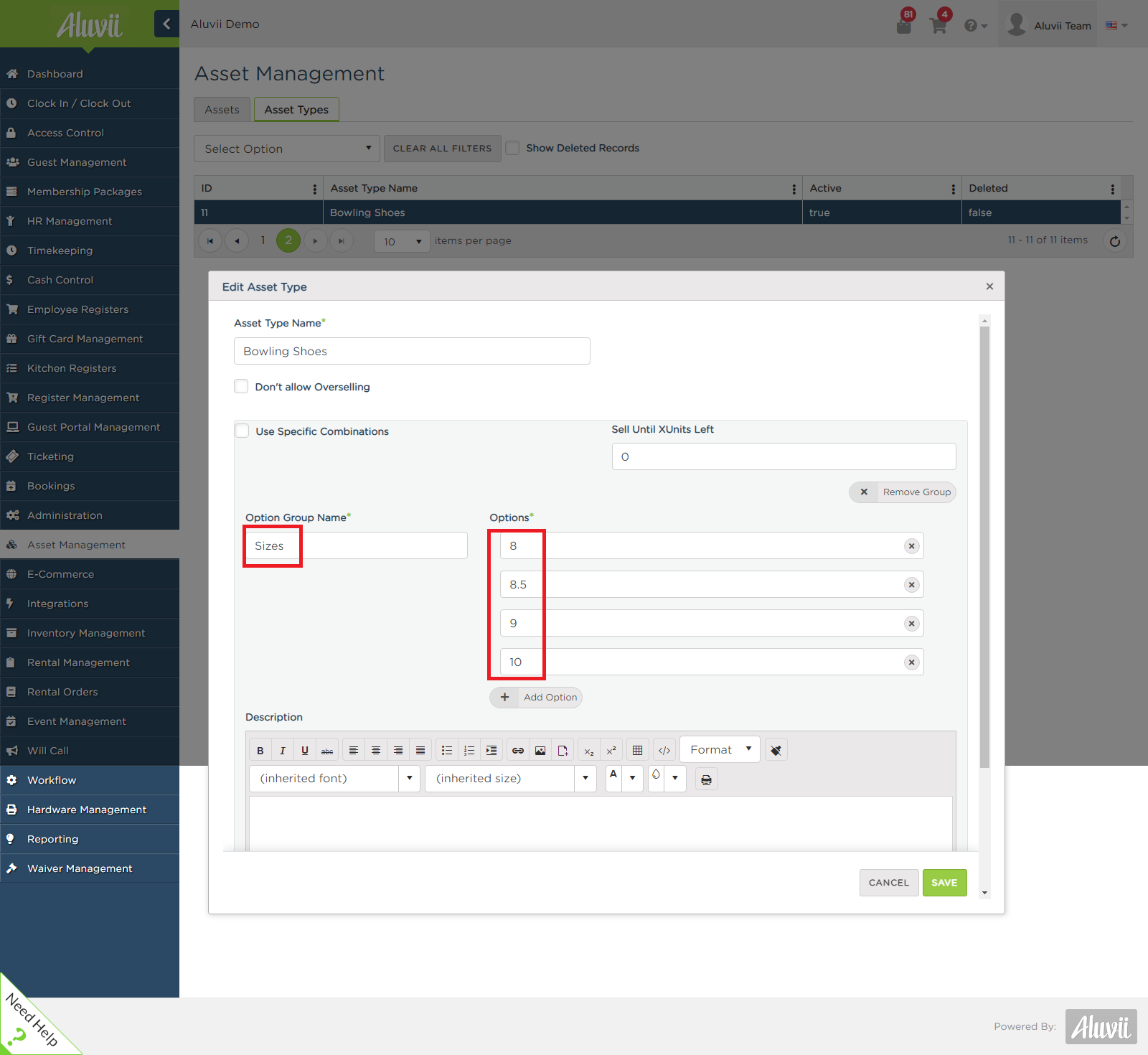 5. To add more, click on Add Option button below. You have the option to add more group specification by clicking on Add new option group below.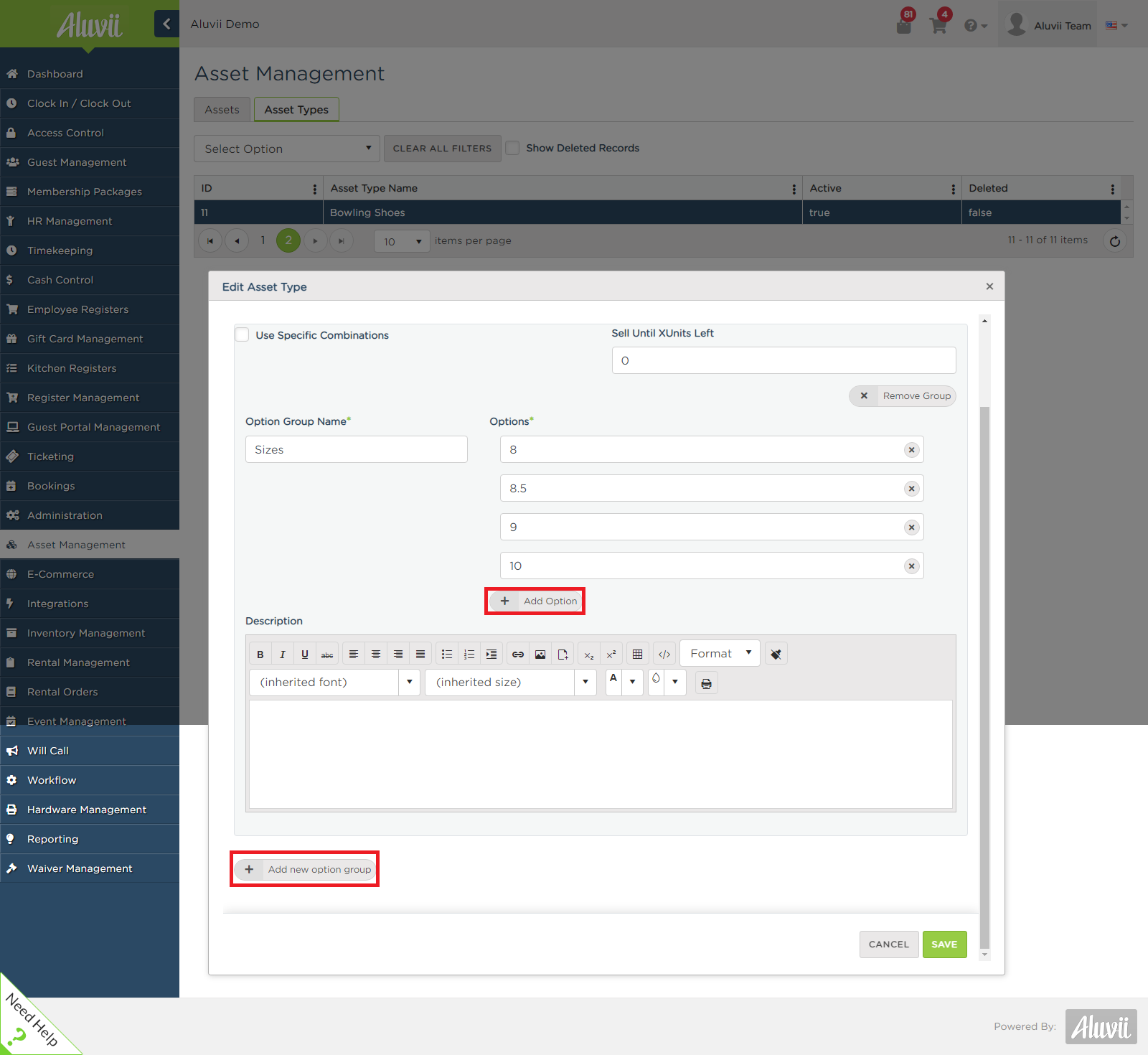 6. You can now add a sizing description on the description box to help identify sizes for different types of customers. You can put in the specific description of sizes or put a hyperlink that would redirect them to a website where they can identify what size best fits them.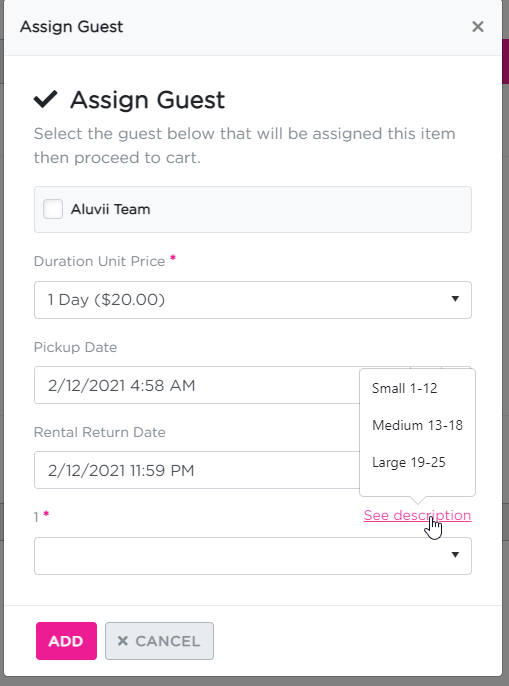 7. Lastly, click on the Save option to finalize the setup.
Now, you can use this Asset Type to create your Assets so you can have them rented. Click here to learn more.
To limit rental of the assets, you can use the Don't allow Overselling option. Here's how it works:
1. Before we proceed, you need to know how many assets you have created. In this example, we have created 5 bowling shoes that are ready to be rented.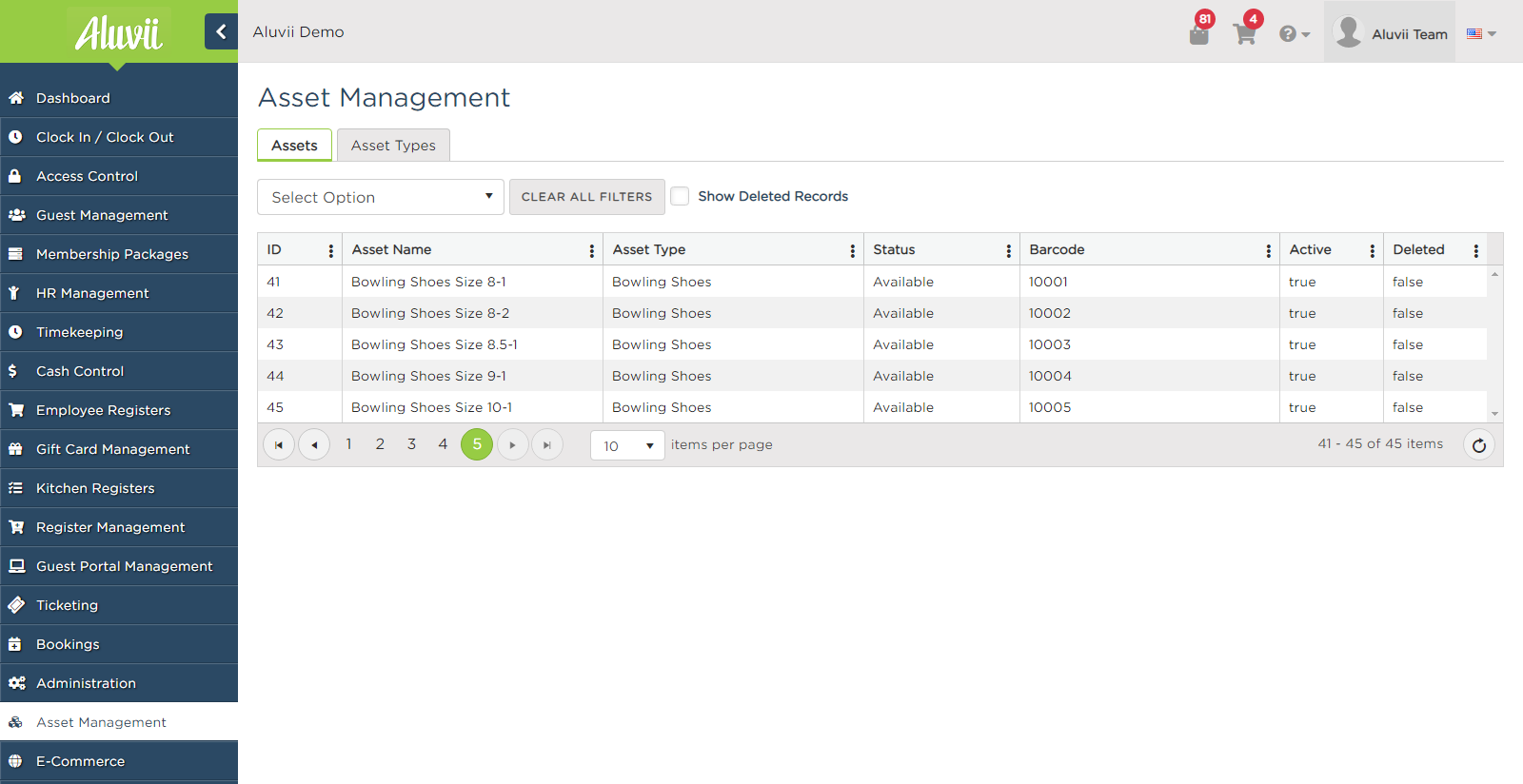 2. Next, edit the Asset Type you want to edit.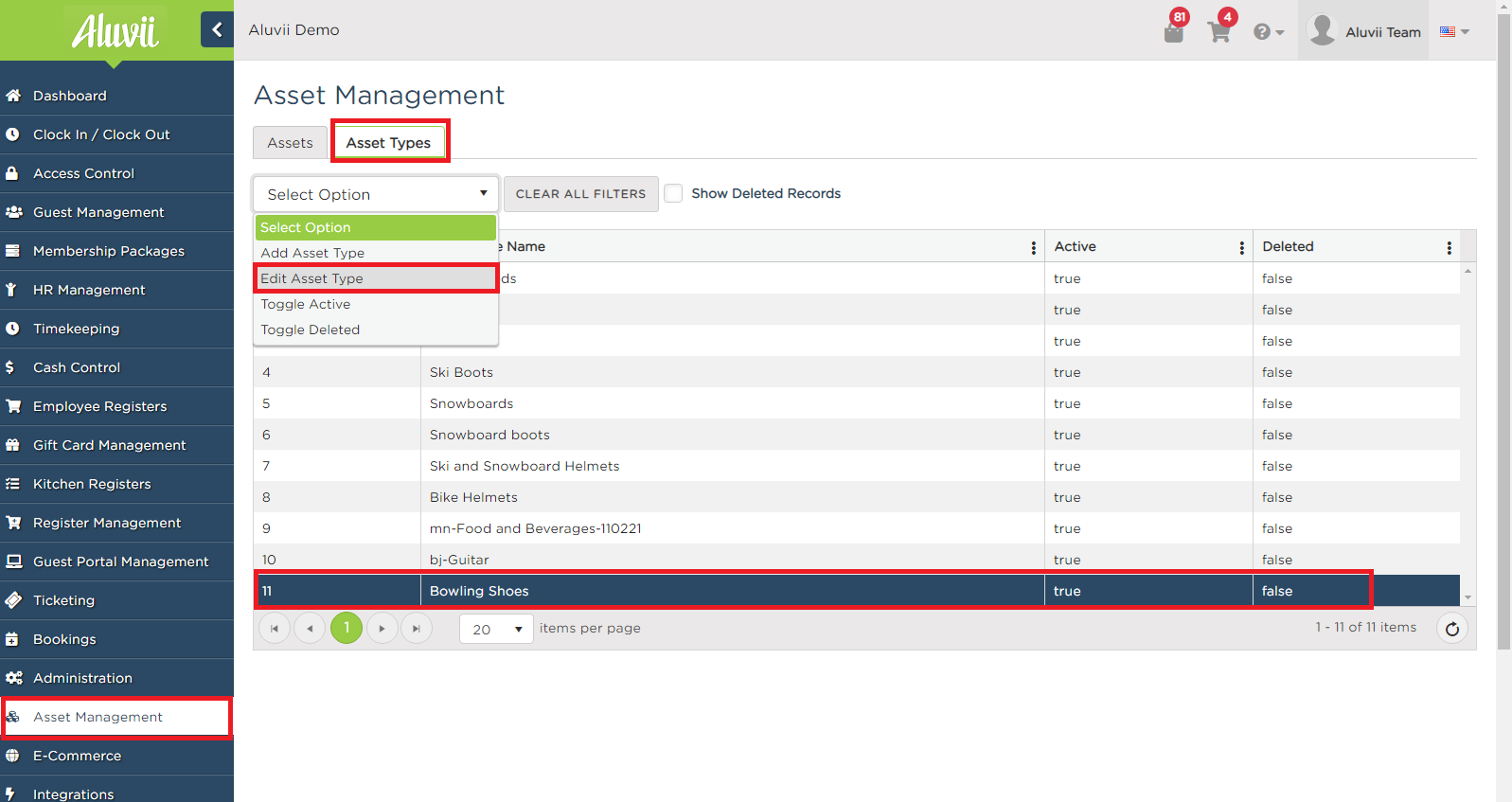 3. Then, click on the Don't allow Overselling option.


4. By default, the system will interpret the "shoe size" as one group, so if you created 5 assets on that group, that means you have a total of 5 sets of shoes.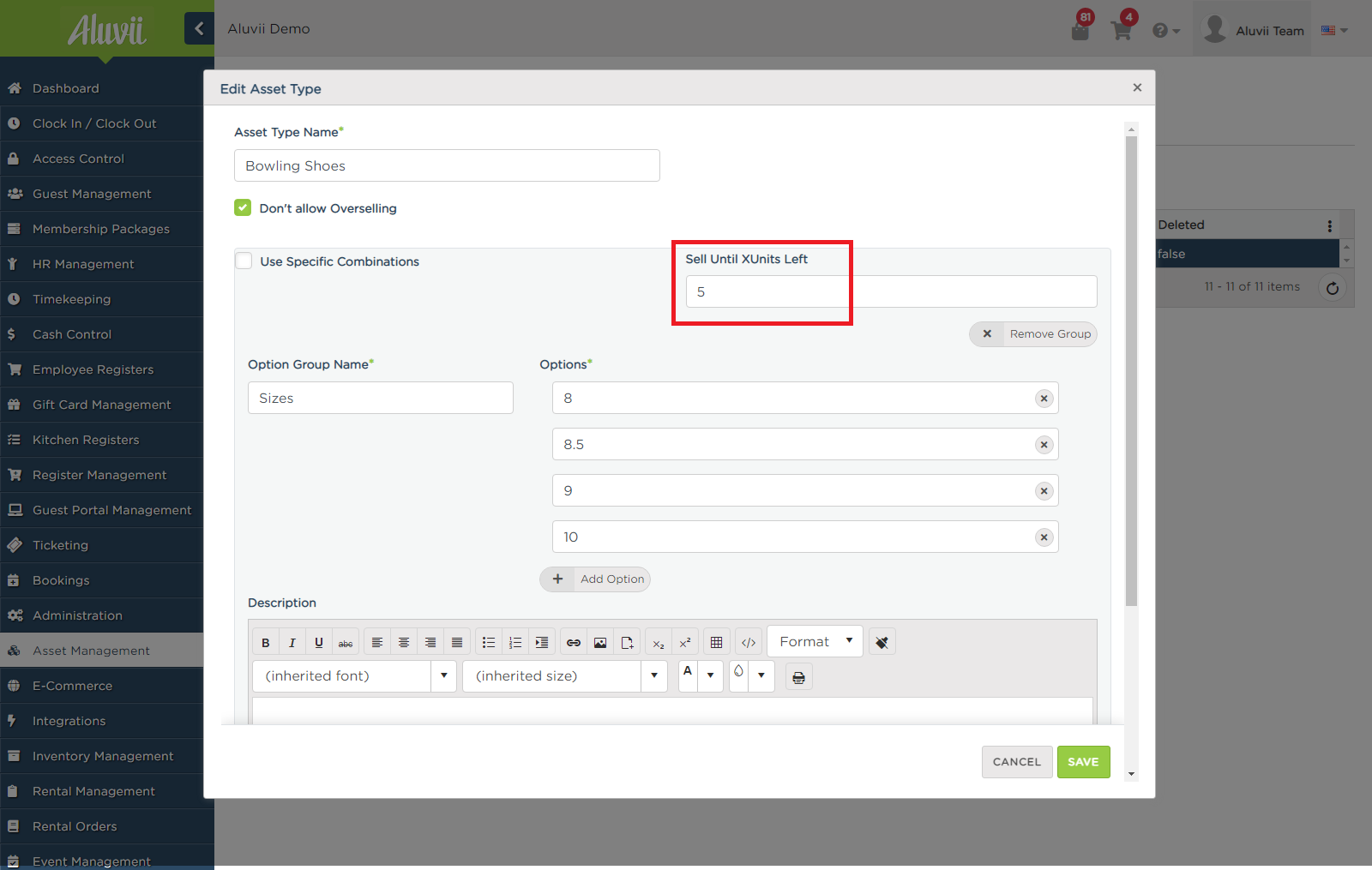 5. Setting the Sell Until XUnits Left means it will sell until it achieves that remaining number. If you set it to five (5), it means that the asset will not be available since your current number of assets is 5.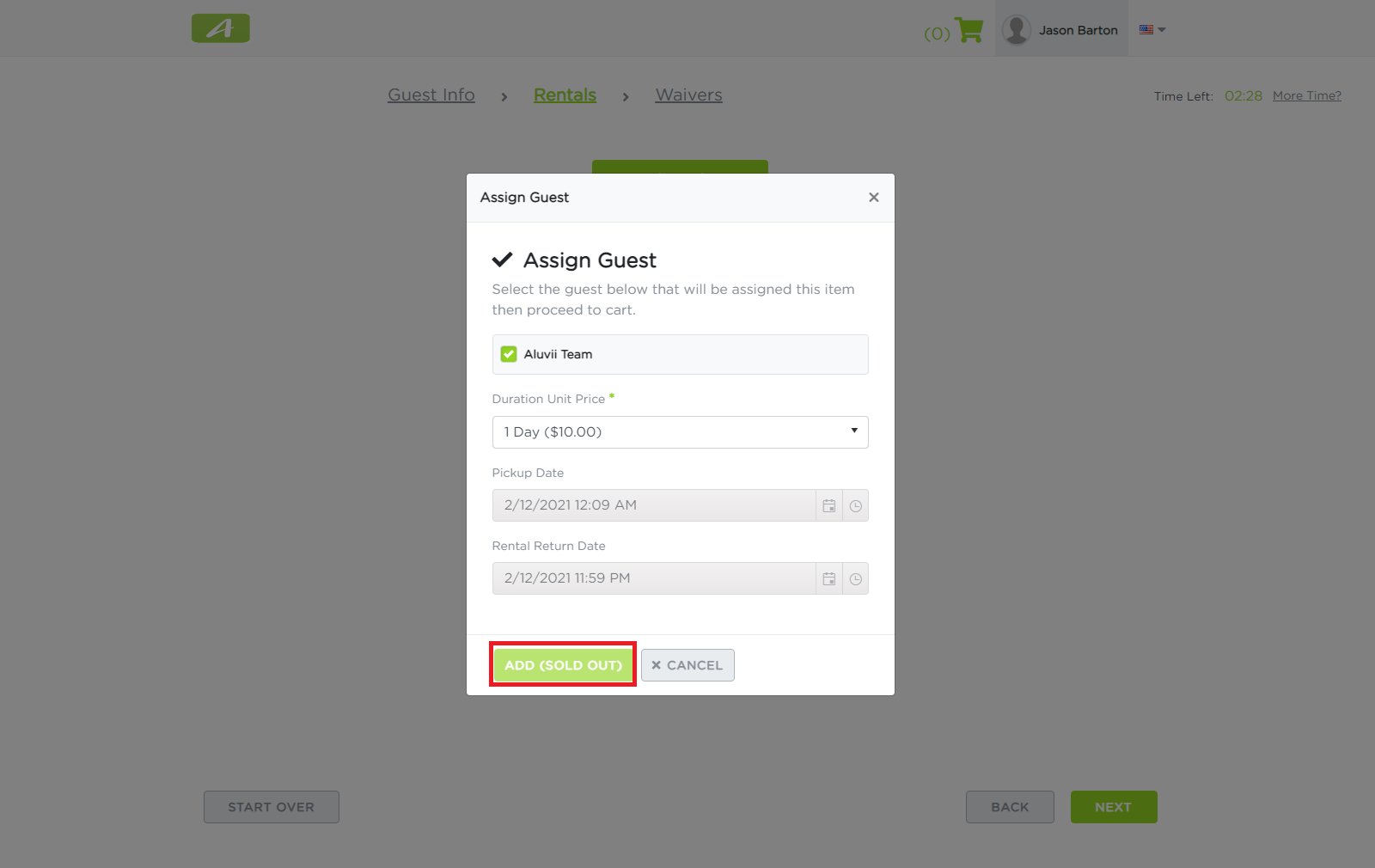 6. However, you can set the quantity for each group specification (in this example, per shoe sizes) if you enable the Use Specific Combinations option.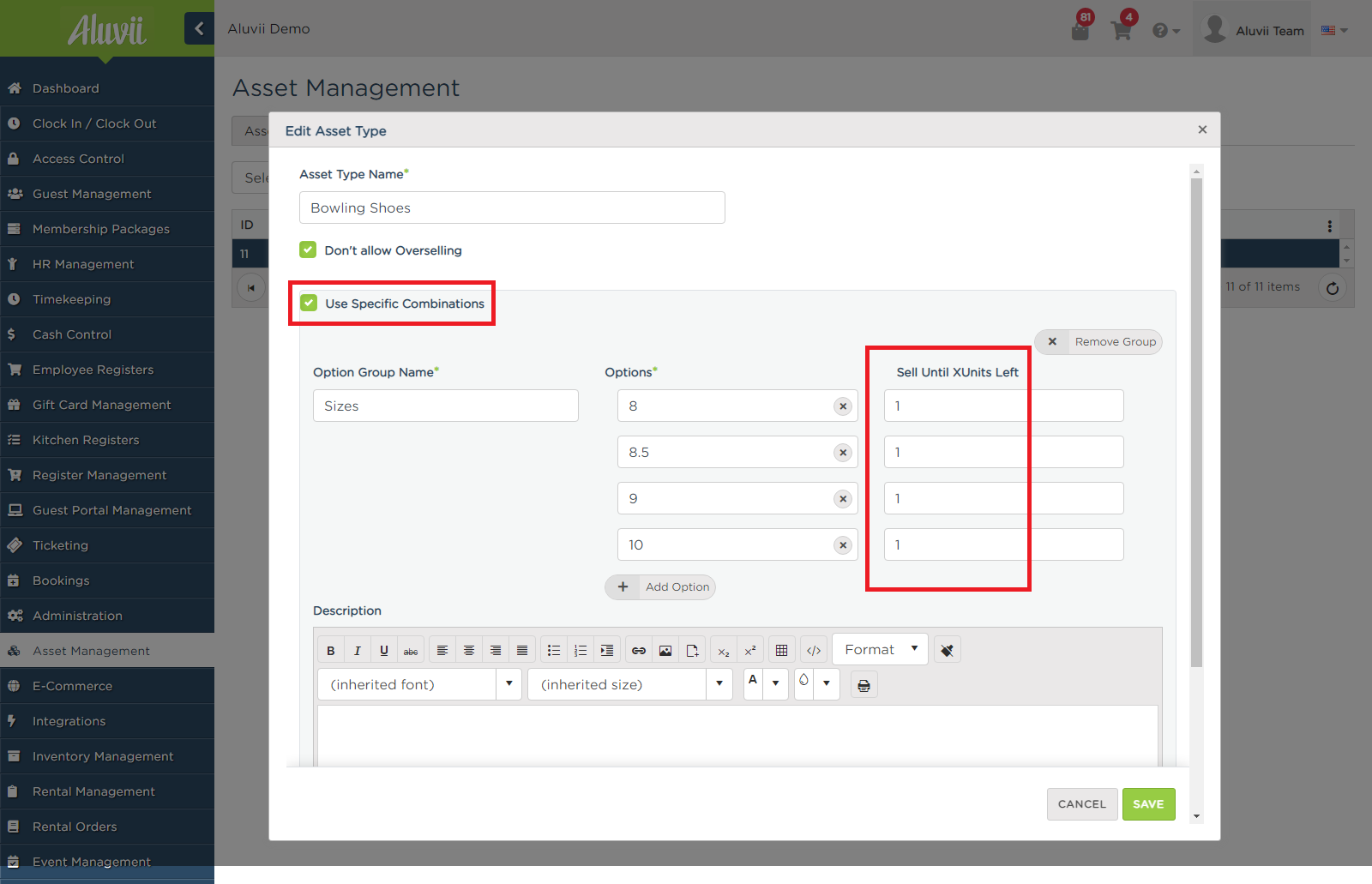 7. By doing this, you will be able to limit the availability by group specification, i.e. by shoe sizes.