Workflows enable set up fields that are commonly used in a variety of instances. In this article, we will discuss how to set up the workflow for waivers.
1. Log in to your Aluvii portal and click on Workflow in the left menu.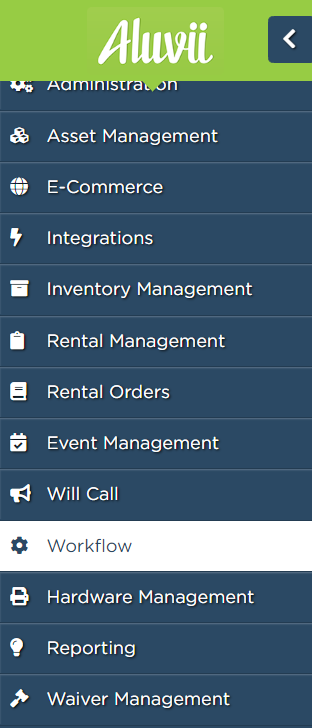 2. In the first dropdown menu, select Waiver. In the second dropdown menu, select the waiver you wish to edit. At first, there will only be one waiver, but if you use different settings for multiple waivers, you can click on Copy Workflow to create a new one.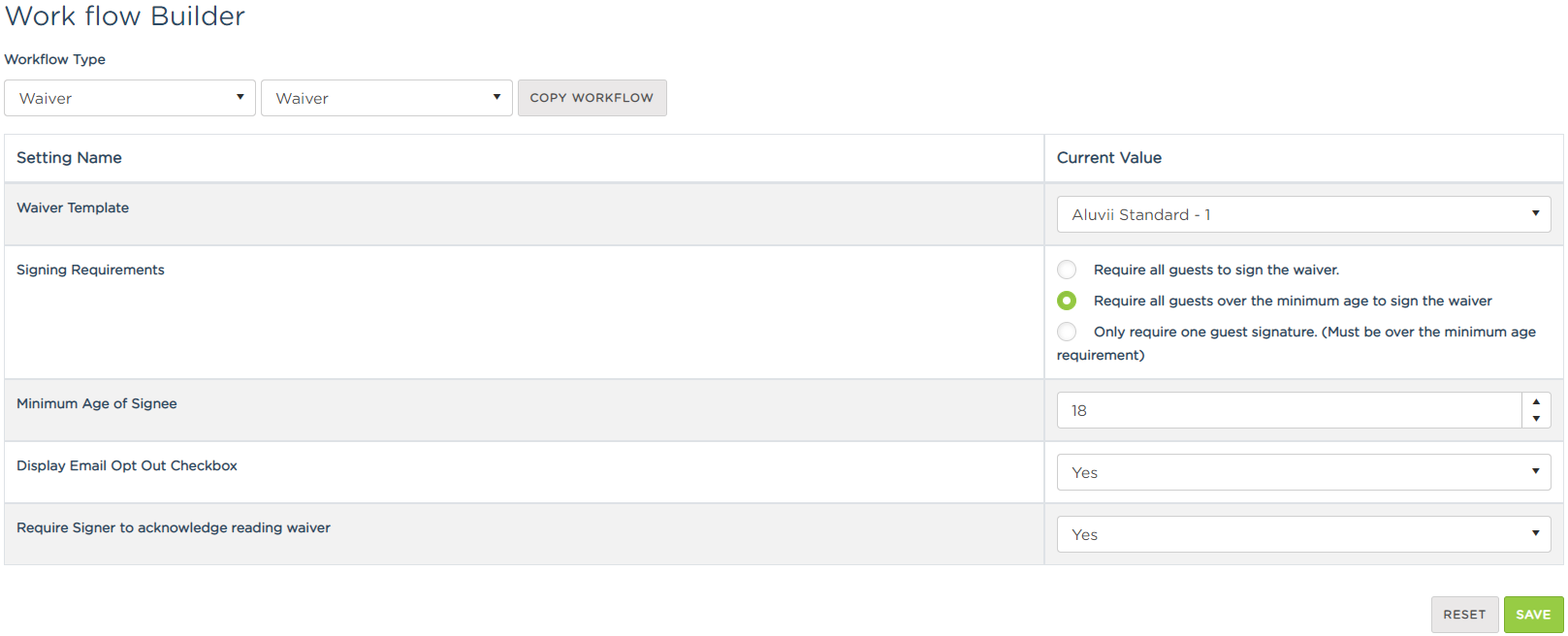 3. Fill in the fields to create your workflow.
Waiver Template: select the waiver template
Signing Requirements: select the requirement that best suits your needs
Minimum Age of Signee: the minimum age of the guest in order to sign
Display Email Opt Out Checkbox: if you use the waivers to gather marketing emails, add this box so your guests can opt out of this
Require Signer to acknowledge reading waiver: require that the signer of the waiver check that they have read the full waiver
4. Click on Save.