Aluvii makes creating and tracking online waivers simple. Waivers can be signed, stored, and looked up easily. To learn more about waivers, continue reading.
1. To create a waiver, navigate to the Waiver Management module. Make sure you are on the Waivers tab along the top. Select Add Waiver from the grid drop-down options.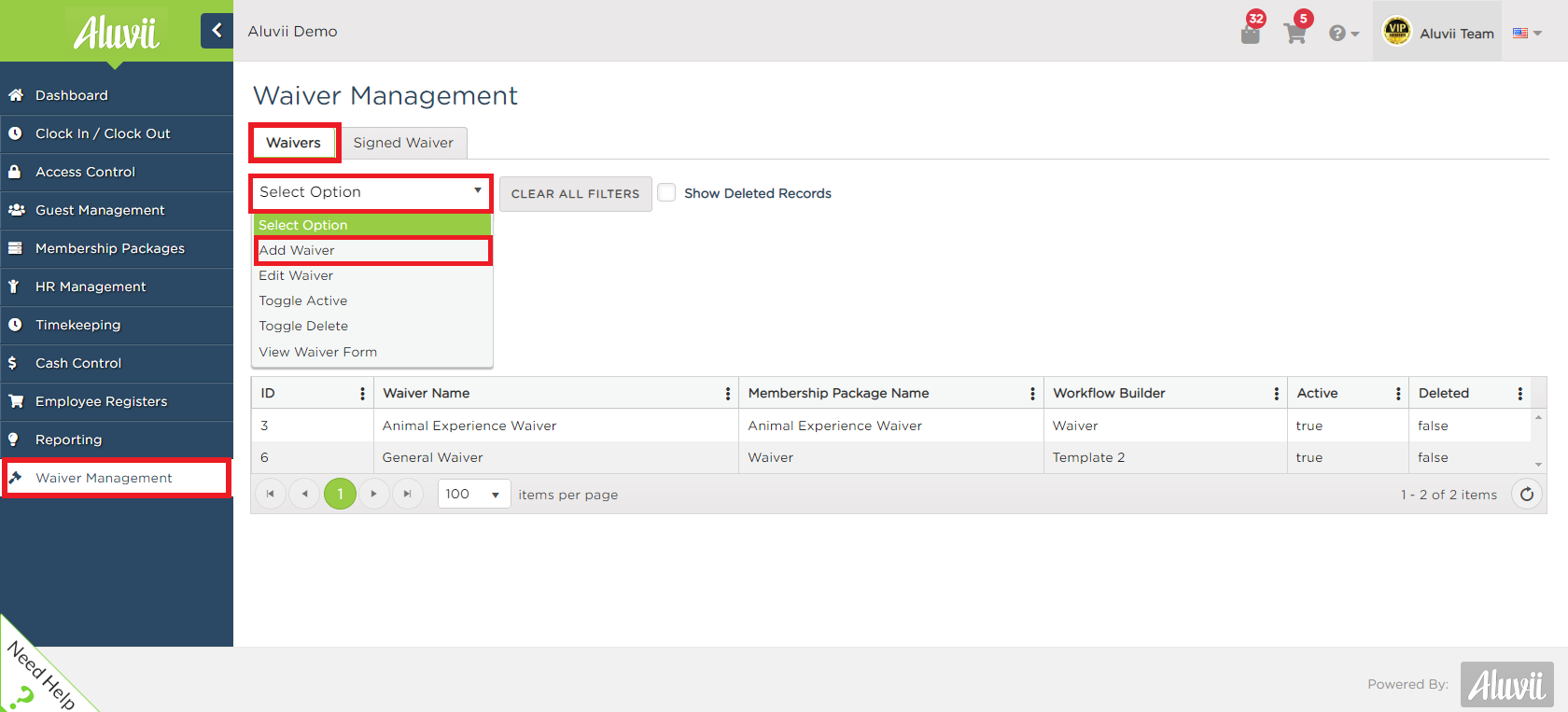 2. Fill in the information on the Add Waiver form. Editing waivers is very similar to adding waivers.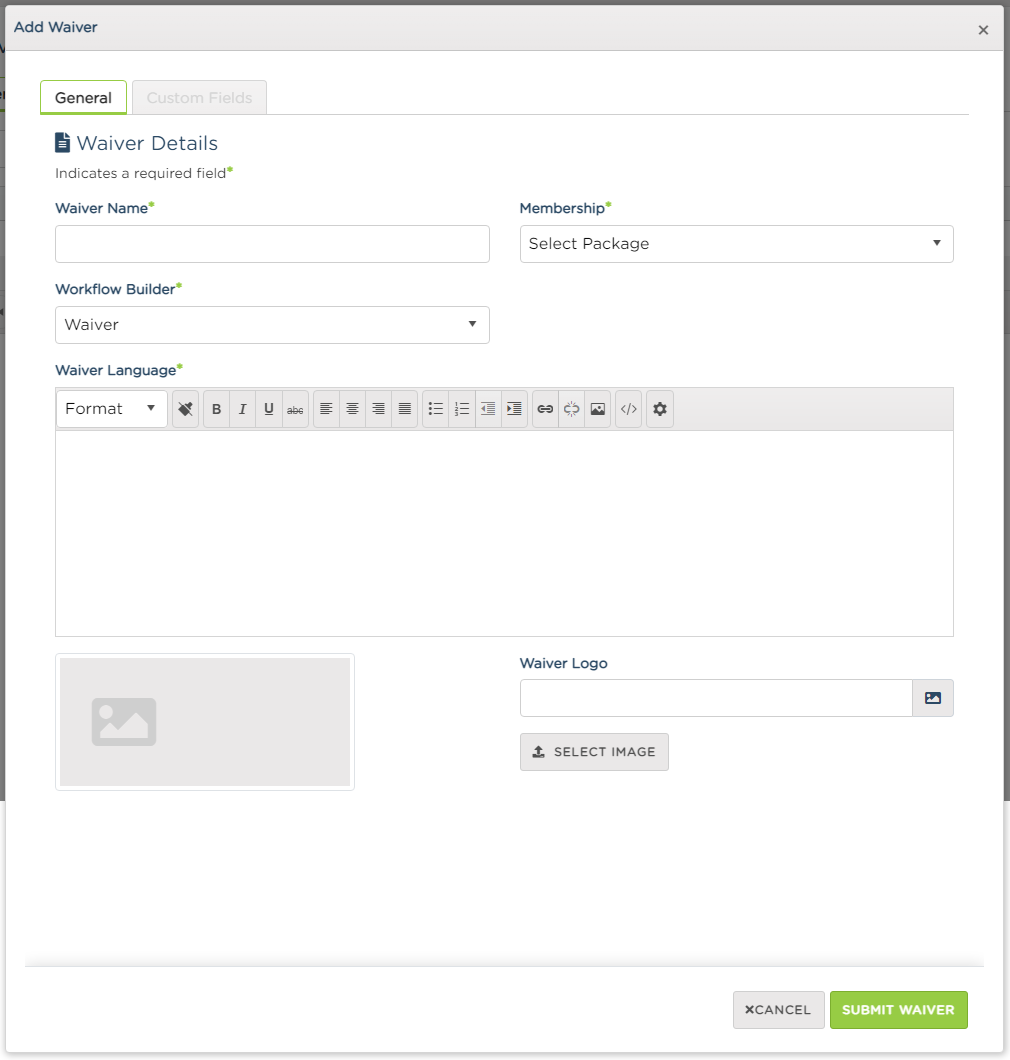 Waiver Name
Membership - Select a membership package. An entrance entitlement and membership package should already be set up for waivers. If you only have one type of waiver, then create a membership package called Liability Waiver. Click here to learn about creating membership packages. The duration of signed waivers is set by the membership package.
Workflow Builder - the type of workflow that is used to create the waiver. The workflow has more advanced configuration settings for the waiver. To learn more about workflows, Click here.
Waiver Language - You can copy and paste the waiver liability language into this field. It will show up on the waiver for guests to read and sign.
Waiver Logo - upload the image for the waiver logo. You may need to adjust the dimensions and use the transparent background to make it look nice on the waiver.
3. Once all fields are entered, click Submit Waiver.
4. To add custom fields, double-click the created waiver and click on Custom Fields.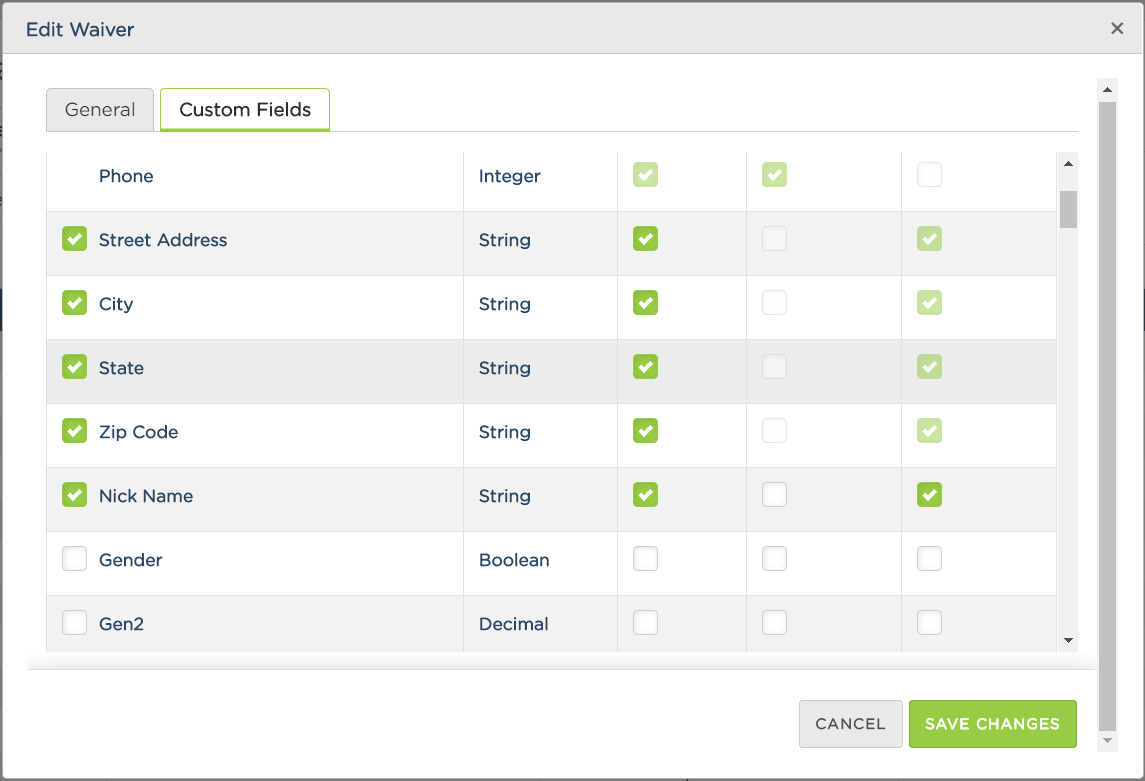 5. All custom fields that have been created will show up here. Select which custom fields you wish to appear with the checkbox on the left. Use the other checkboxes to select whether the custom fields are required, if the field needs to be filled out per guest, and if the field needs to be filled out per waiver. To learn about custom fields, click here.
6. Click on Save Changes.