Charge card payments are processed securely over the Internet. CardKnox accepts the credit/debit card information through it's web form and passes it to the credit card processor. The processor processes the payment and sends a response back to CardKnox. In return, CardKnox sends the payment confirmation to Aluvii. There are times when that communication back to Aluvii is interrupted. This results in the card being processed properly, but because the confirmation does not make it back to Aluvii, the payment is not recorded in Aluvii. See this article for more information.
The reconcile payments feature records the missing payment in Aluvii.
Aluvii checks the CardKnox database for all payment records. It then checks against the payments in Aluvii to see if there are any discrepancies. You then have the ability to record missing payments in Aluvii.
Recording Missing Payments in Aluvii
1. Launch Administration activity, click on the Accounting tab and click on Reconcile Payments.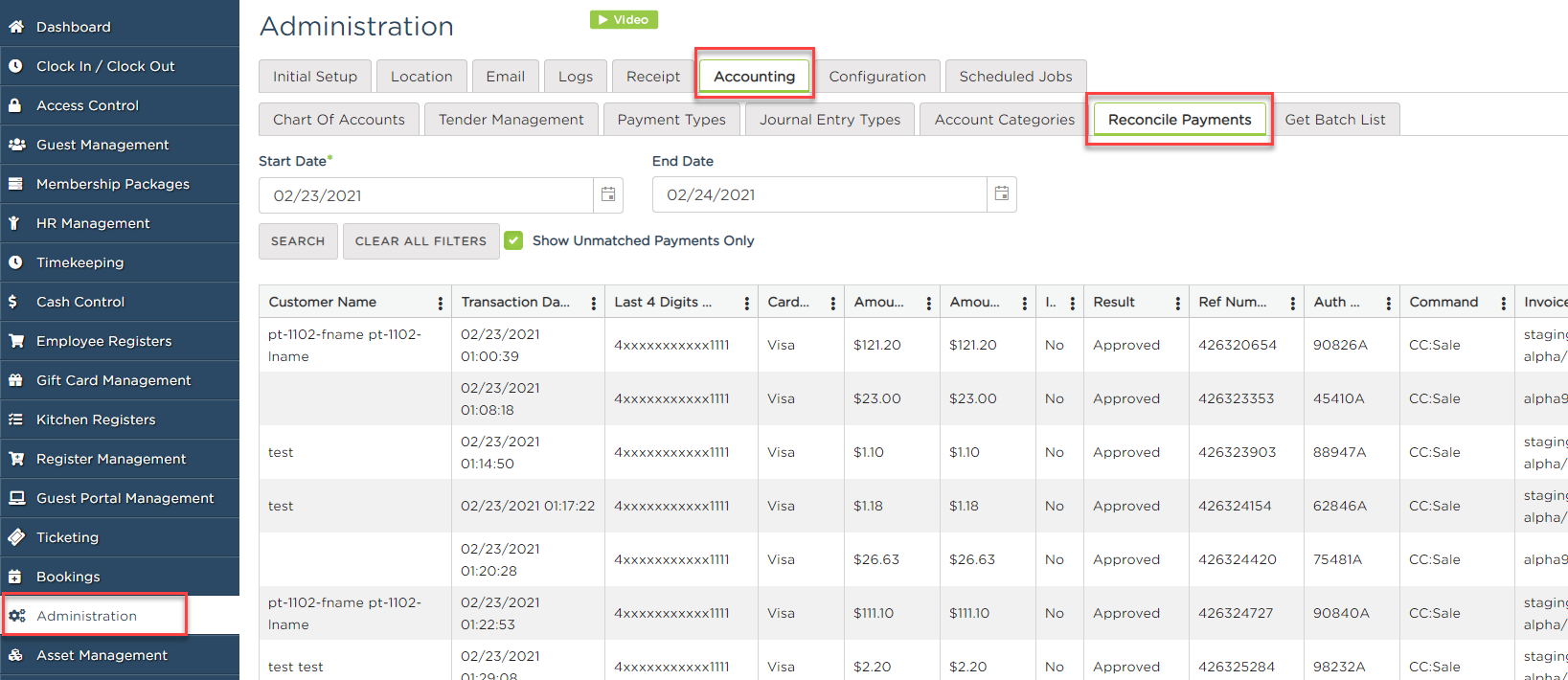 2. Filter the Start Date and End Date range that you want to check for missing payments.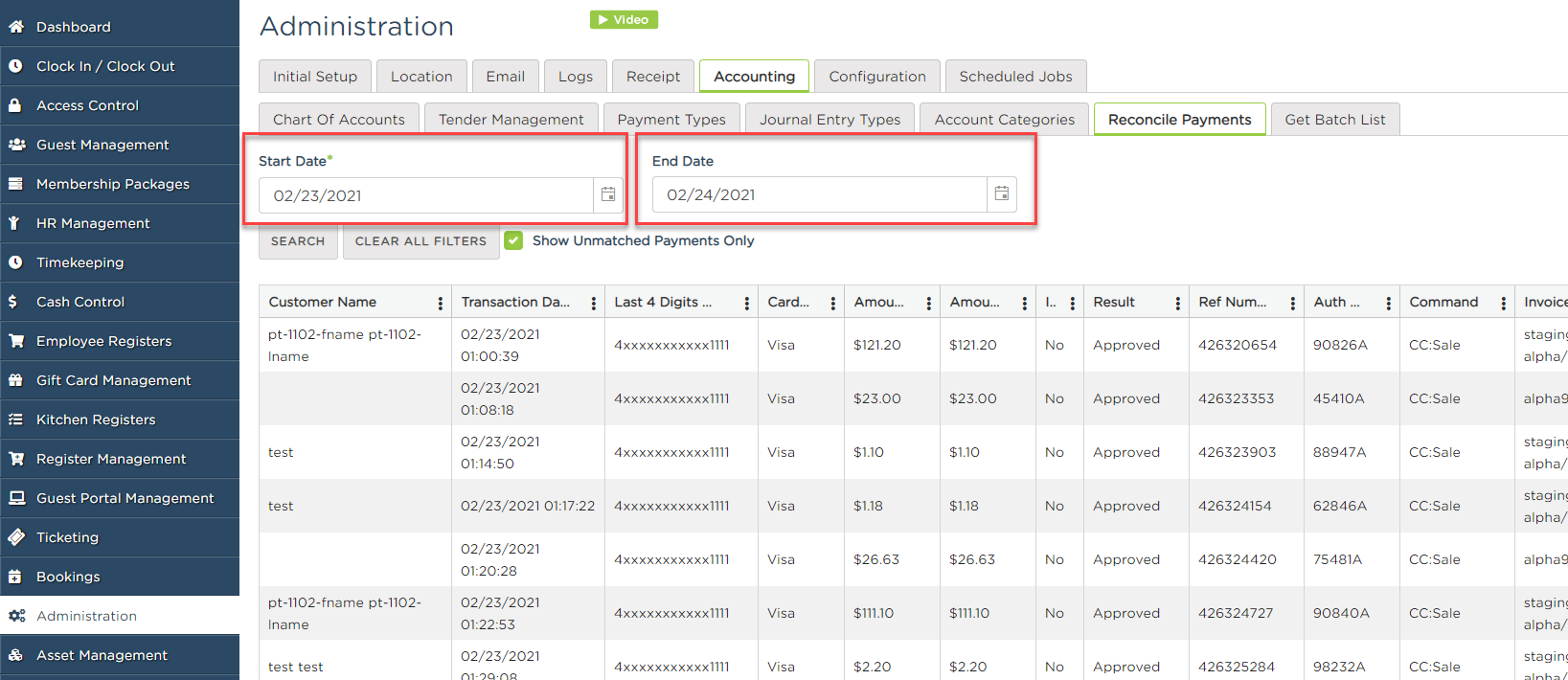 3. Make sure that the Show Unmatched Payment Only checkbox is enabled to immediately show the unmatched records.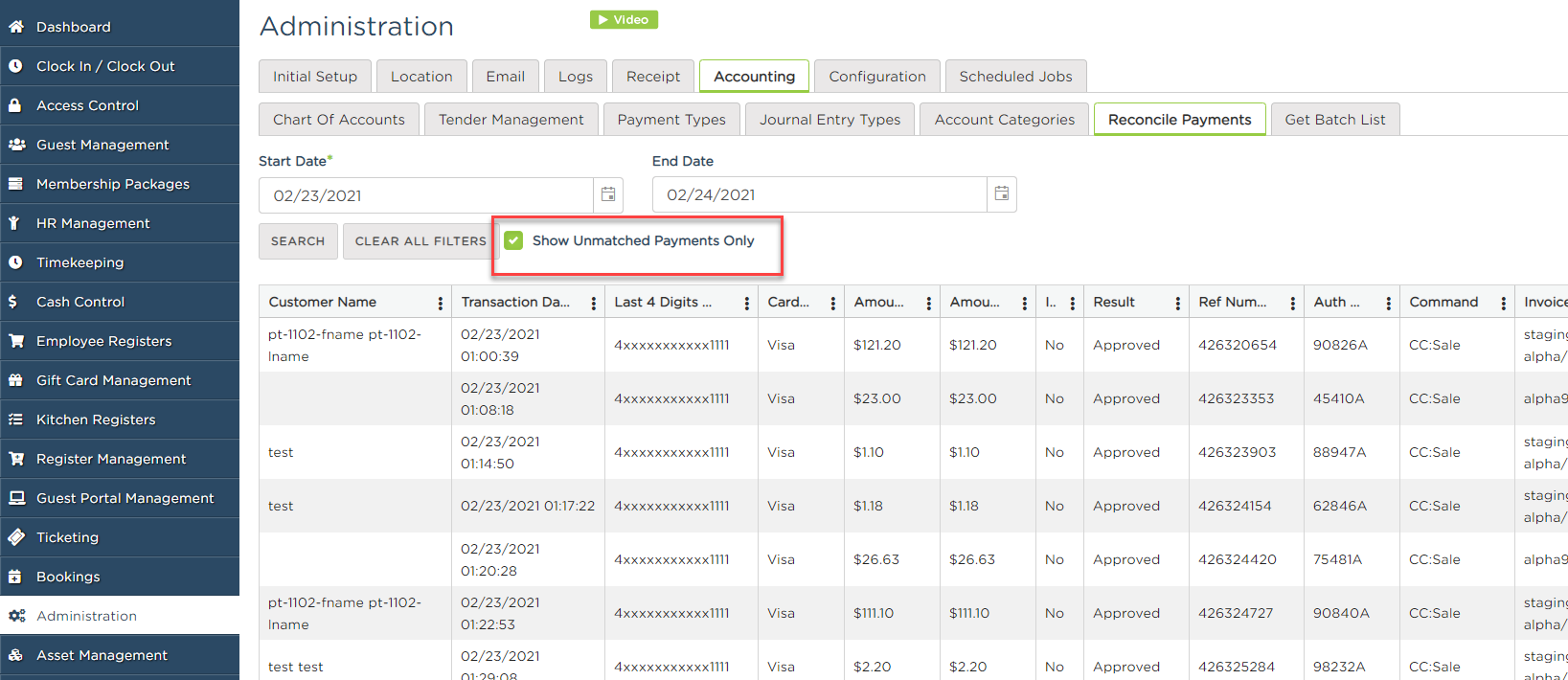 4. On the right-hand side of an unmatched record, you can click the Add Payment option to add it to the Aluvii system.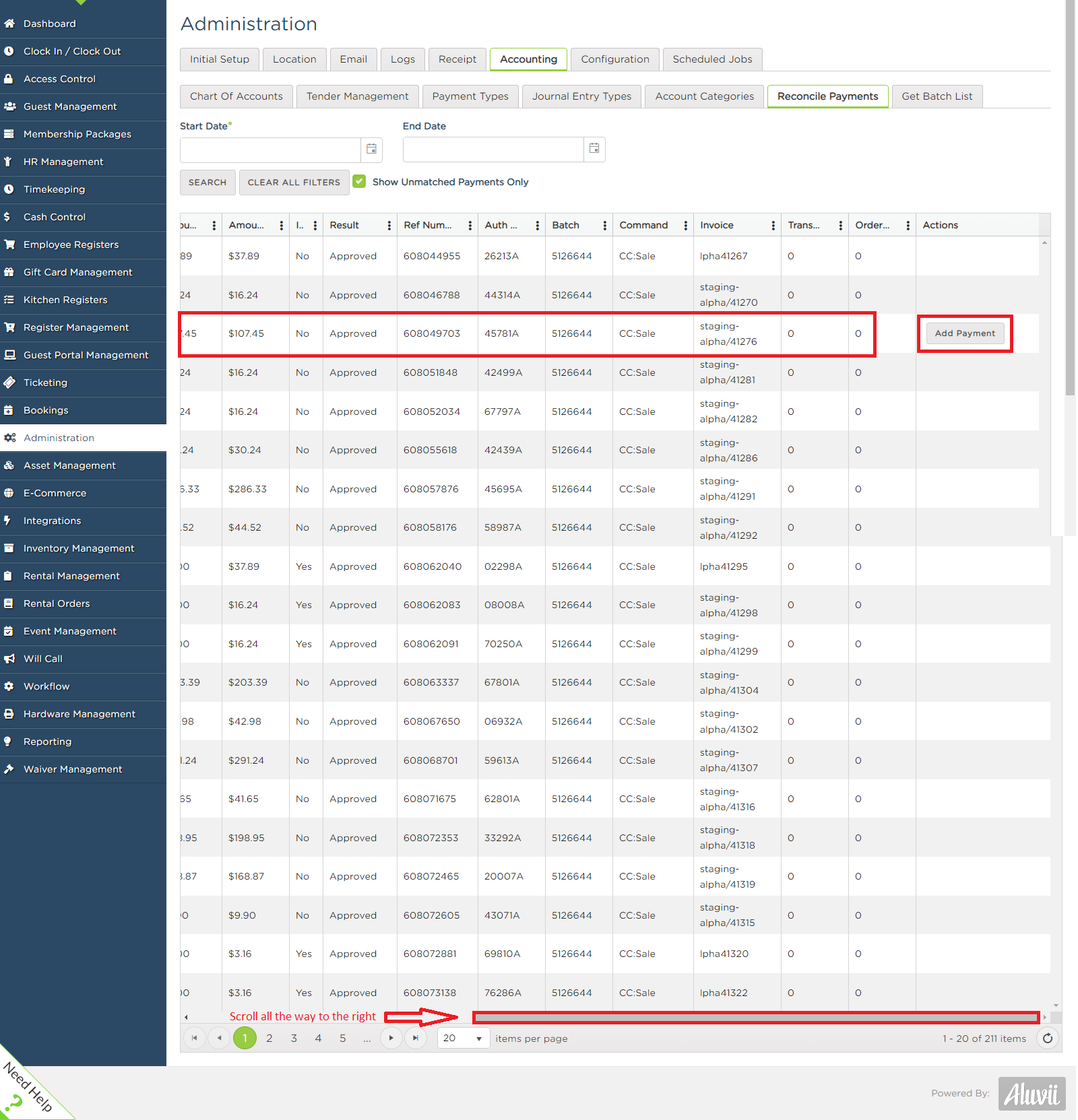 What if This Process Doesn't Find the Missing Payment
If this process does not find any missing payments, but there are missing payments, send an email to support@aluvii.com with some detail about the missing payment.
Payments are matched behind the scenes in this manner:
List of charge card transactions are pulled from Aluvii and from Cardknox
For each of the Cardknox entries, there is an attempt to find a corresponding match in Aluvii on the following criteria:

Cardknox invoice = Aluvii OrderId
Payment amounts match
Reference numbers match
Last 4 of card number match

If a match is not found, and Cardknox has the invoice field populated, then a new payment record will be added to Aluvii to match Cardknox.