Assigning voucher numbers to a voucher package can be done in two ways. The first method is by generating your own voucher numbers that you will give to the customer through your own distribution channel. This is the method that is shown below. The second way is by bulk uploading voucher numbers given from the 3rd party retailer such as Groupon. For details on that method click here.
1. To create your own voucher numbers and assign them to a voucher package click "Bulk Add Voucher" from the drop-down on the vouchers tab in the Guest Portal Management activity.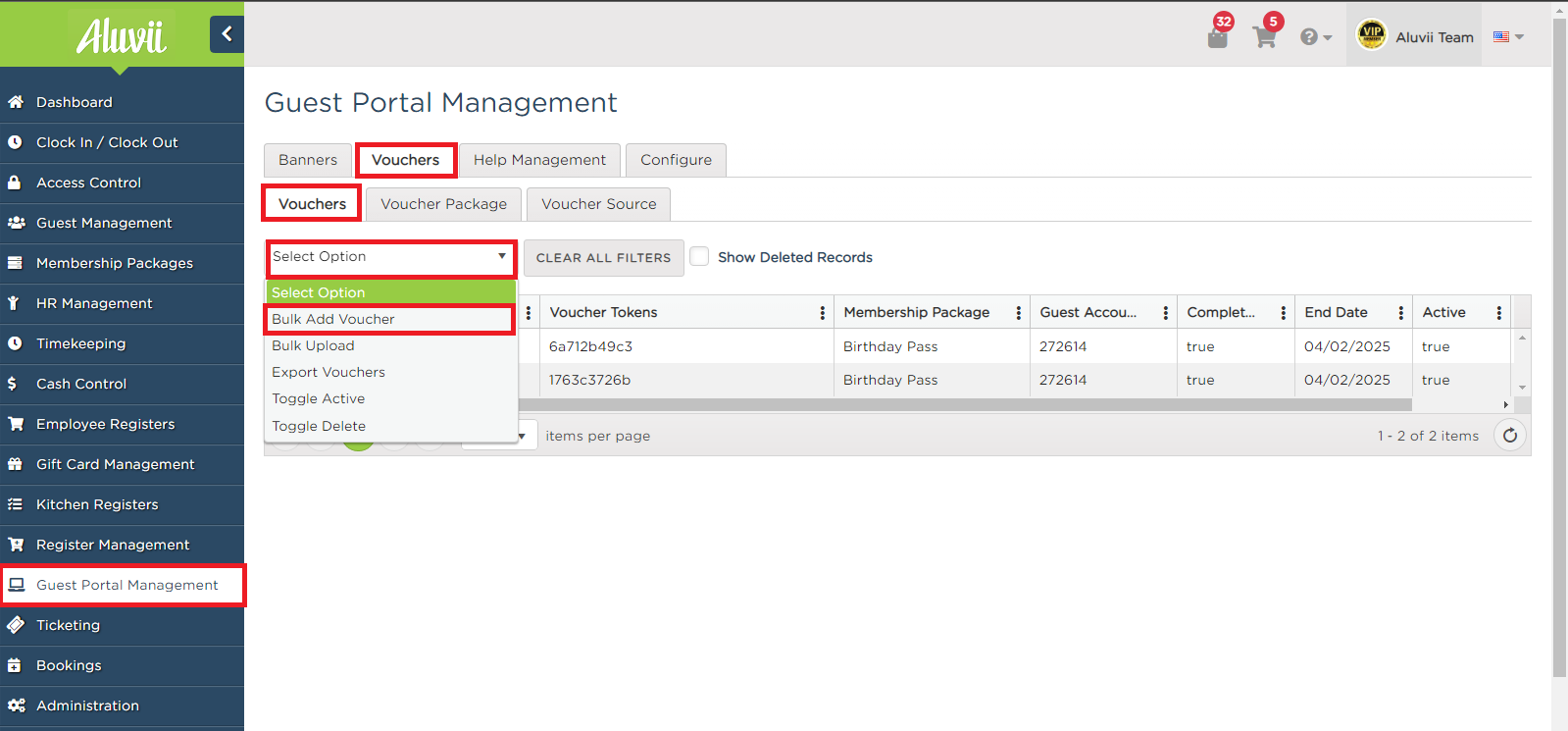 2. Fill out this form to create the randomly generated voucher numbers that will be assigned to a voucher package of your choosing.
Voucher Package: Choose the voucher package you would like to assign to this batch of voucher numbers. This will make it so that when someone uses one of the voucher numbers you generate, it will apply the membership package that they purchased to their account and add automatically once that voucher is redeemed by the customer.
Number of Vouchers to Add: This is where you add the number of vouchers that you want to generate
Length of Voucher Token: This can be any length. 8 is a good number to use for this so the voucher code isn't too long or too short.
3. Click "Add Voucher".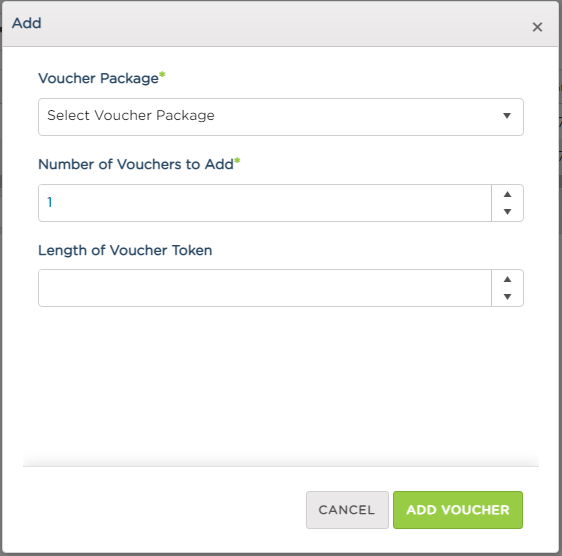 4. Go to the vouchers tab to make sure the vouchers you created show up in the grid. You may need to sort by ID so that the newest vouchers created show up at the top.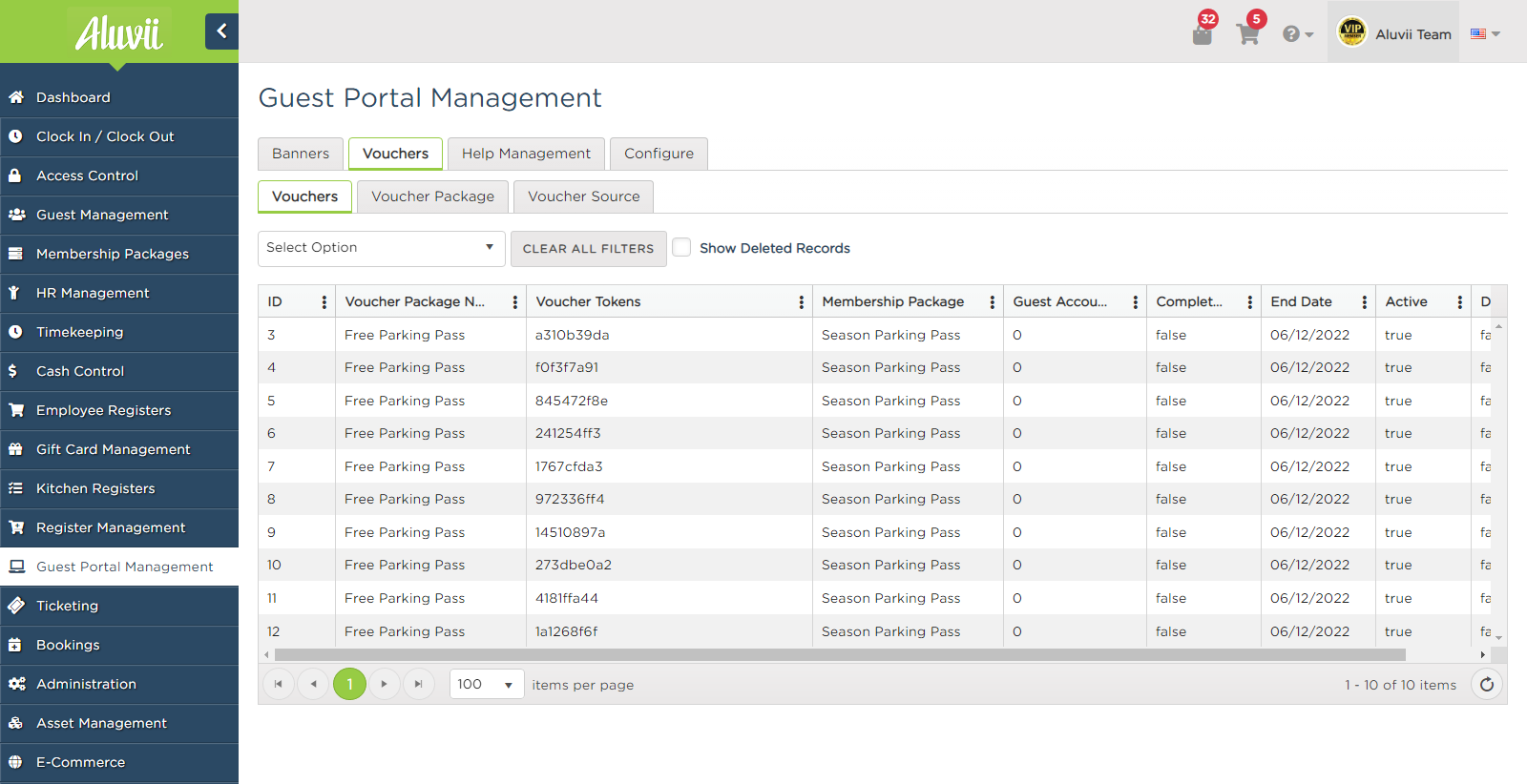 5. Now you can distribute these voucher codes to customers and they can either come into the facility to redeem or go on the guest portal to redeem. For more information on how to redeem a voucher click here.