Setting up a website or web store is the first step to setting up a functioning E-commerce site. Usually, companies just have one web store but it's possible to set up more than one web store. Having more than one website may be helpful for companies that have more than one location.
1. Select the Websites tab under the E-commerce activity. Then select Add Website. Editing websites is very similar to adding websites.

2. The form shown below will display. For the basic settings, fill in the required fields as indicated with the green star symbol (*). After filling in the form, click the Next button to proceed to the next page. But before that, here are the details you need to consider:
Website Name - This is the name of your eCommerce website or web store.
Include Website Transaction Fee - Enabling this feature will add fees to all purchases on your web store. Click here to know more about eCommerce transaction fees.
Source Website URL - The URL you provided on this form will route customers to this page when they click the "Return to Website" option found on your web store homepage. Generally, you set your official business website URL in this section.
Location - This is where you assign the location of your web store.
Inventory Site - This is where you assign the inventory site for your web store. The options for this form will be dependent on the inventory site associated with your Location. Enabling this option means that purchased inventoried products from this store will deduct from the inventory site you set. Click here to learn more about how to set up your inventory.
Collect Phone Number at Checkout - Enabling this option will ask for your customer's phone number upon checkout.
Email Receipt Template - This is the receipt that is emailed to the customer after a web purchase.
Display Receipt Template - This is the receipt that displays after a web purchase.
Email Configuration - This is the email settings that will be used by your web store to send email messages such as email receipts.
Active - This option is enabled by default. Disabling this feature will disable your web store.
Source - By default, only eCommerce Checkout is enabled. This can also be used if you wish to set up a transaction fee to other modules such as Employees Register and Event Bookings checkout. Click here to learn more about setting up transaction fees for other payments aside from eCommerce.
Allow Gift Card Payments - Enabling this option will allow your web store to accept gift card payments. Click here to learn more about this feature.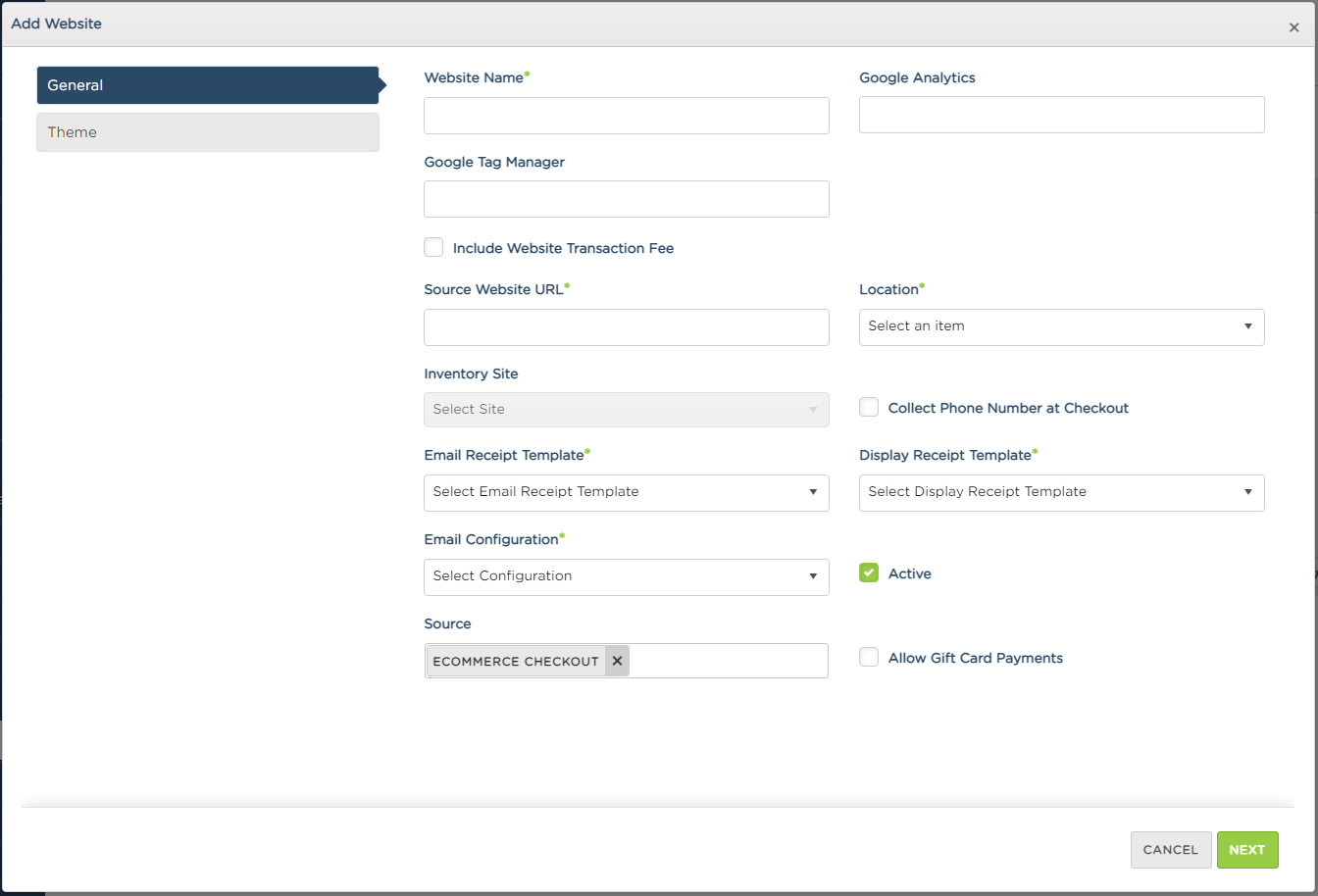 3. To edit the theme, double-click on the desired website to edit it. Click on the Theme tab.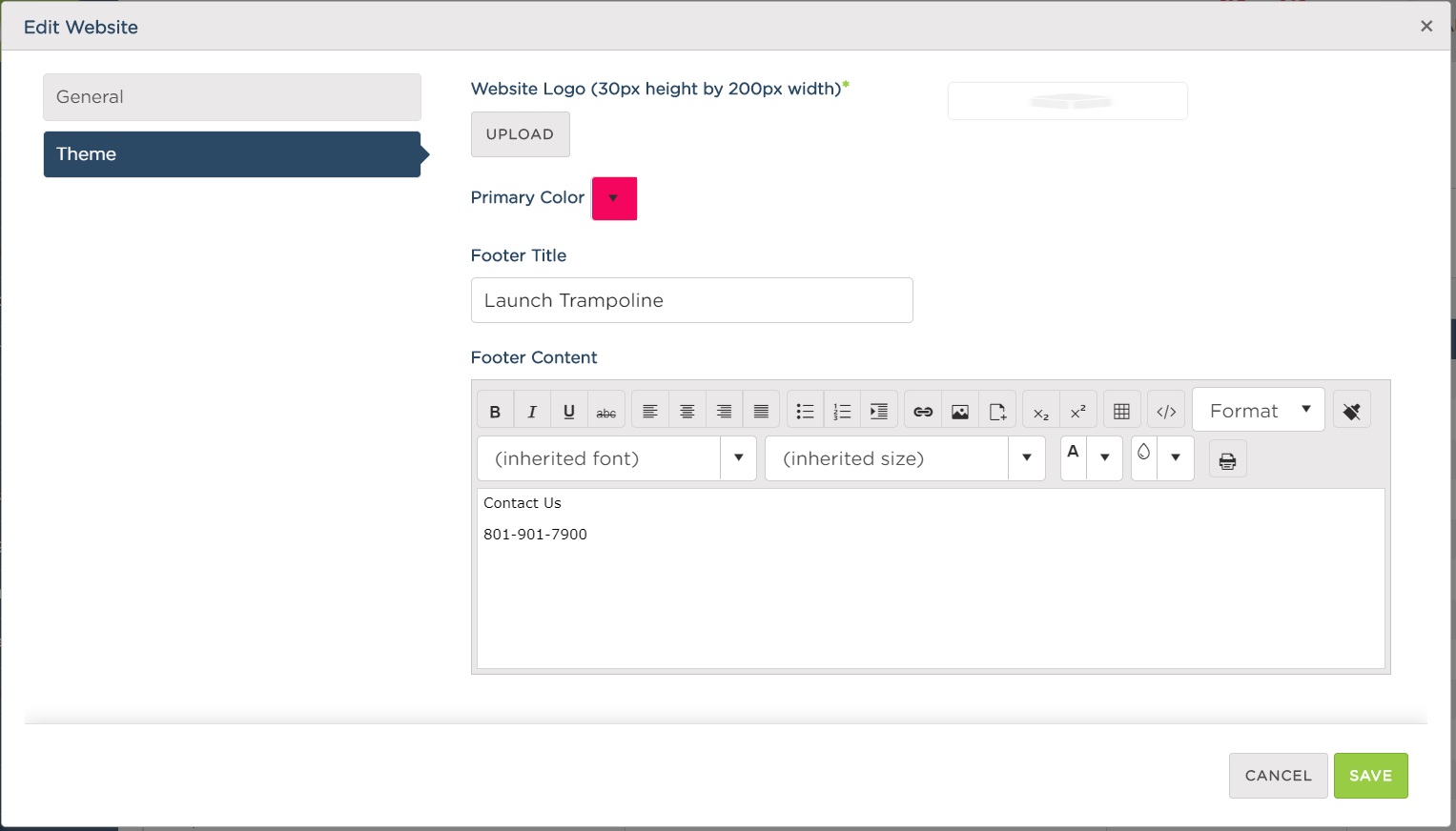 The picture below shows how the fields in the form shown above affect the website.