Setting up a website or web store is the first step to setting up a functioning E-commerce site. Usually companies just have one web store but it's possible to set up more than one web store.  Having more than one website may be helpful for companies that have more than one location.
1. Select the Websites tab under the E-commerce activity.  Then select Add Website.  Editing websites is very similar to adding websites.

2. The form shown below will display.  Fill in the required fields as indicated with green text.  The Home Page Setup feature is currently inactive.  The email receipt template is the receipt that is emailed to the customer after a web purchase.  The display receipt template is the receipt that displays after a web purchase.  After filling in the form, click Save.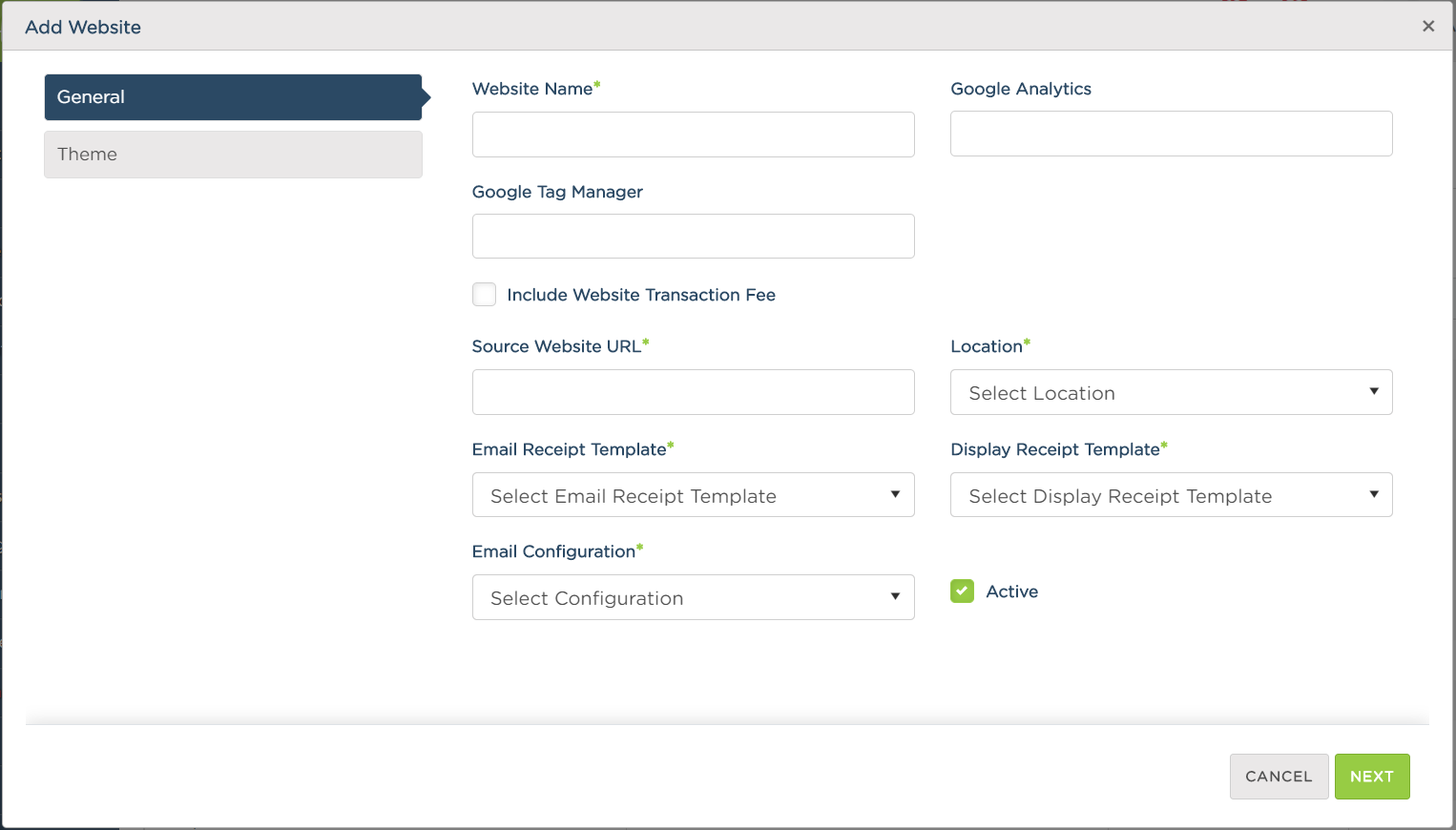 3. To edit the theme, double click on the desired website to edit it. Click on the Theme tab.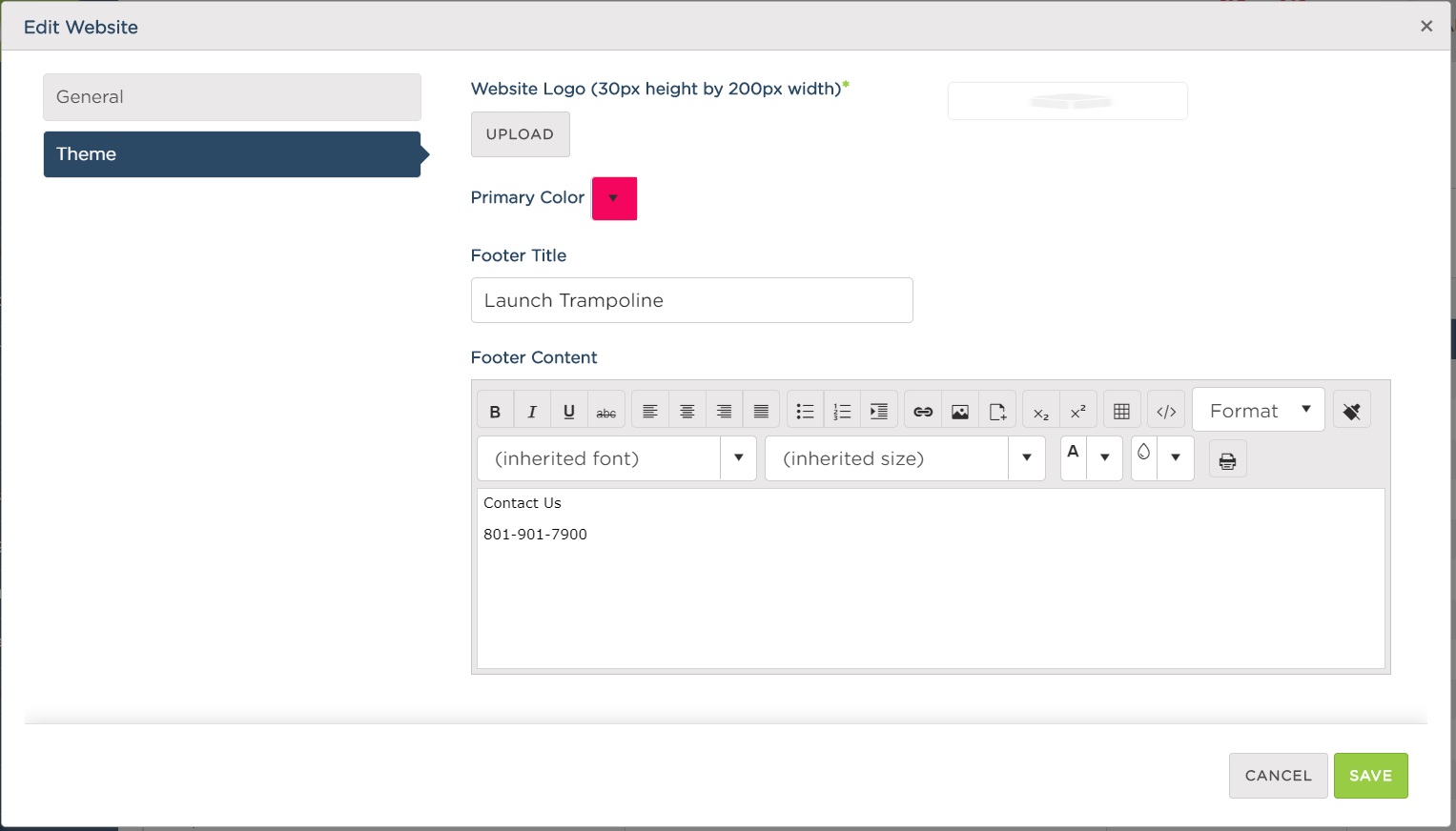 The picture below shows how the fields in the form shown above affect the website.