In some cases, your products are not physical items, but rather timed sessions within your facility. Set up of these sessions is extremely easy and very similar to setting up a regular product.
1. Before you proceed, we assume that you already know how to create products in Register Management. If not, click here to know more about how to create/edit a product.
2. Once you are done setting up the product and before you save it, click on the Other tab, and check the box marked This product is a session.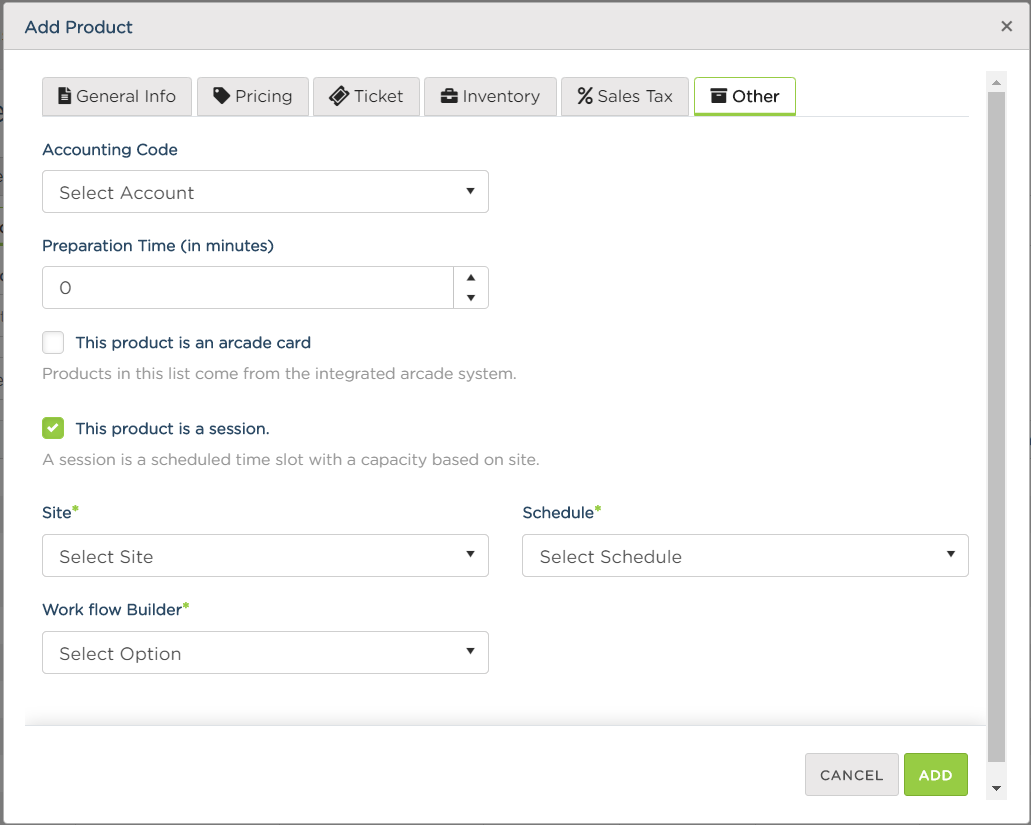 3. Fill in the information required.
Site - Select the site where the session will take place. To learn more about sites, click here.

Workflow Builder - Select the workflow settings. To learn about session workflow, click here.

Schedule - Select the schedule for the session. To learn more about schedules, click here.
NOTE: Your schedule might not appear on this drop-down option. In that case, go back to your schedule and make sure that the Enable Session Schedule option is set to "YES".
4. Click Add.
5. To edit the session product, double-click it from the main Products menu.